New York City
New York City's 10 biggest lobbying spenders
New York City's 10 biggest lobbying spenders: who spent the most on outside lobbying firms.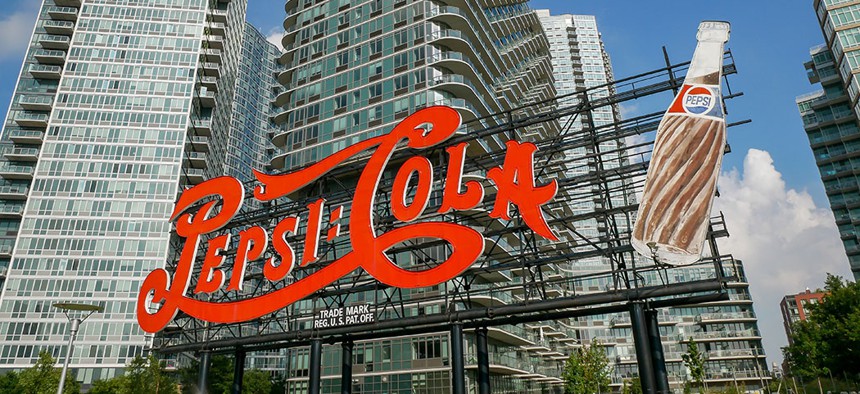 In 2018, a whopping $102.5 million was spent on outside lobbying in New York City, a significant increase from $95.6 million in 2017, according to the New York City Clerk's annual lobbying report. So what was all that money spent on? Here are the companies and organizations that spent the most on outside lobbying firms in 2018, and what they were hoping to influence.
New York State Trial Lawyers Association
The New York State Trial Lawyers Association spent $630,750 on lobbying in New York City in 2018. They retained two firms: Beaudoin & Company LLC and Patrick B. Jenkins & Associates. According to city records, the bulk of the money went toward lobbying the New York City Council and monitoring for legislation that targets the legal industry or relates to consumer rights. Records did not indicate if there was specific legislation that the association lobbied for or against.
Northwell Health
Northwell Health spent $524,234.95 on New York City lobbying in 2018 on a variety of different firms. The organization's three main lobbyists were Blue Skies Real Estate Services & Development, Kasirer and Fried Frank. According to city records, the lobbying was focused almost entirely on real estate and land use issues related to Lenox Hill Hospital. According to Straus News, the hospital is considering selling some of the Lenox Hill property on Park Avenue that could potentially lead to a rezoning, depending on what that property would become, and is planning to redevelop a block on Third Avenue.
American Lion LLC
Real estate firm American Lion LLC, better known as Lions Group, spent $469,141.50 on a contract with Greenberg Traurig. According to city records, the bulk of the spending was to lobby for a controversial housing development in Long Island City, Queens, which was approved late last year and will include a new elementary school and more open space.
JCDecaux North America
The outdoor advertising firm spent $464,463 on contracts with Brenda Levin Consulting, George Arzt Communications and Greenberg Traurig. According to city records, one specific issue JCDecaux lobbied against was "LinkNYC encroachment onto bus stops," with the rest earmarked for franchise concession review. The company operates the city's 3,500 bus shelters, which frequently feature advertisements.
Design Center Inc.
The organization spent $459,910 on lobbying contracts with HR&A Advisors, Capalino+Company, Kramer Levin and WXY. According to city records, Design Center Inc. lobbied for the rezoning of the Anable Basin in Long Island City, Queens, alongside Plaxall, the company that owns the land in question. Design Center Inc. shares a business address with Plaxall and Paula Kirby, Plaxall's managing director, is the primary officer at the Design Center. The rezoning proposal – which predates Amazon's decision to locate in the area – is now in limbo following the collapse of the HQ2 deal. There had been plans for a mixed-use development in the Anable Basin at that location.
Charter Communications
The telecommunications company spent $414,963 on contracts with Fried Frank, Kasirer, MirRam Group and Patrick B. Jenkins & Associates. According to city records, those companies lobbied on behalf of Charter regarding a variety of different issues, including a rezoning in Manhattan. They broadly monitored the New York City Council for legislation relating to the telecommunications industry. Charter specifically targeted several pieces of legislation, including one bill that would require an annual report on the progress of citywide cable franchisees in reaching citywide coverage. Additionally, Charter retained Mercury through its subsidiary Charter Communications Operating LLC for reasons related to its ongoing labor dispute with employees – a major political issue after Gov. Andrew Cuomo attacked the company and the state Public Service Commission moved to block it from doing business in New York.
69-02 Queens Blvd Woodside LLC
This LLC was created by Madison Realty Capital to lobby for a rental project at 69-02 Queens Blvd. in Woodside, Queens. It spent $411,513.50 on contracts with Bender Cantone Consulting, Capalino+Company, Perkins Eastman Architects and Stroock. The 431-unit rental project received city approval in November.
Airbnb
The vacation rental website spent $377,500 on contracts with Bolton-St. Johns, Brown & Weinraub and Fontas Advisors, as well as Kirsten John Foy and Stanley Schlein. Airbnb lobbied against legislation that would put restrictions on the company in New York City, targeting bills like Intro. 981-A, which requires companies like Airbnb to disclose the names and addresses of its hosts. Mayor Bill de Blasio signed the bill into law last year, but a judicial ruling in January temporarily halted the law from going into effect.
TF Cornerstone Inc.
The real estate firm – which was a partner with Amazon on the HQ2 project that has since been scuttled – spent $374,786.66 on contracts with Fried Frank and Capalino+Company. According to city records, the firm spent money to lobbying in favor of the Anable Basin rezoning in Long Island City, Queens, with a specific focus on developments at 5-40 44th Drive and 4-99 44th Drive. The firm also created an LLC called TF Cornerstone Group LLC for the benefit of Anable Ventures, which also paid Kasirer to lobby for the project on its behalf.
Vornado Realty Trust
The real estate company spent $373,604 on contracts with Higgins Quasebarth & Partners, Kasirer and Kramer Levin. It also reported using the services of Fried Frank and Sam Schwartz Engineering, but did not record any compensation to those companies. Vornado lobbied in favor of several redevelopment projects, notably those at Penn Plaza and the Moynihan Train Station project. The state in 2017 tapped both Vornado and Related Cos. for the redevelopment project. Vornado was also lobbying on behalf of a redevelopment in Chelsea.
Correction: An earlier version of this post incorrectly described American Lion as a lobbying firm. It is a real estate firm. This story also incorrectly identified Design Center Inc. as a fine furnishings organization.