New York State
Cuomo's pay hike, Foye's promotion and no to President de Blasio
New Yorkers aren't pleased by the prospect of a president Bill de Blasio, Governor Andrew Cuomo and the Legislature finalized the budget that was passed last weekend, the smoking age may be raised, and more in this week's headlines.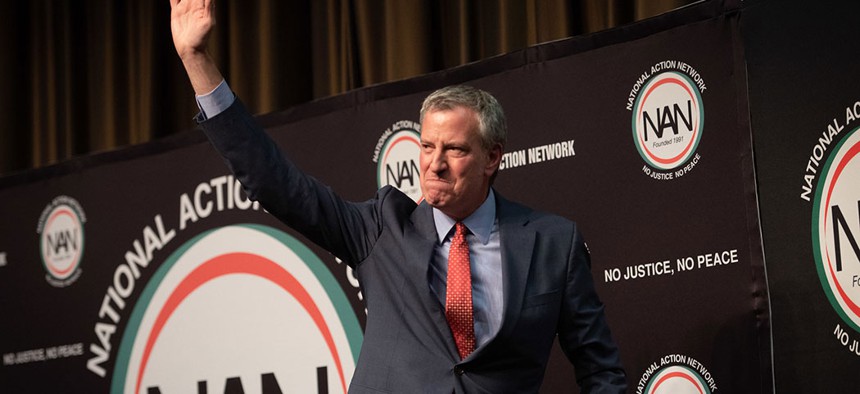 In the latest example yet of the upstate-downstate divide in New York, Long Island state Sen. Todd Kaminsky revealed that he was not familiar with Wegmans, a popular grocery store chain that was founded in Rochester. During floor debate on the plastic bag ban, state Sen. Rich Funke asked if he could use "old Wegmans plastic bags." Perplexed, Kaminsky asked if the Rochester-area lawmaker had said "an old white man's plastic bag," admitting he did not know what Wegmans was. Kaminsky's chief of staff later said he was just joking, but it sounds like yet another case of downstate ignorance.
Budget crunch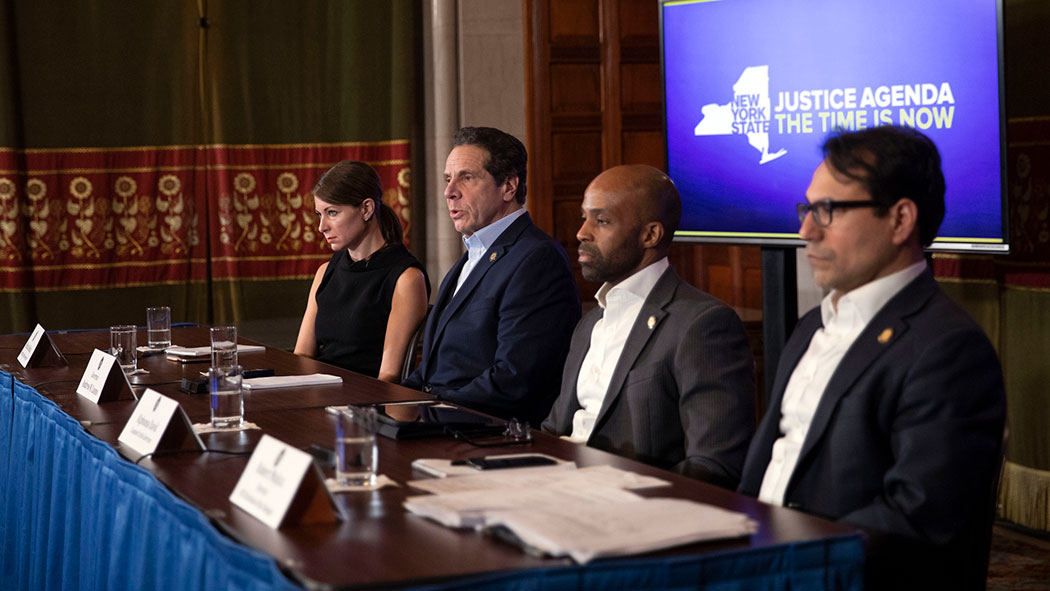 Gov. Andrew Cuomo and the Legislature finalized the state budget, and although the last bill did not pass until Monday morning, it was still considered on time – good news for state legislators banking on pay raises. Cuomo got his own pay raise approved during the budget whirlwind. Budget highlights included congestion pricing for New York City, a pathway to public financing of election campaigns and criminal justice reforms, including the end of cash bail in most cases. Details on both congestion pricing and public campaign financing will be decided by commissions created as part of bill language. Despite several high-profile wins, many progressives remained unhappy with the budget as they felt it did not go far enough, especially on education funding and the decision not to include a tax on luxury second homes in New York City.
No to Prez de Blaz 
There are two things New Yorkers don't like: congestion pricing and the prospect of President Bill de Blasio. A Quinnipiac University poll found 54 percent of city voters oppose congestion pricing, with 52 percent saying it won't reduce traffic. The poll also found a whopping 76 percent of New York City voters think de Blasio should not run for president – and they aren't too fond of his skills as mayor, with his approval rating dipping to just 42 percent.
Updates on the BQE
De Blasio announced an expert panel of civic leaders, engineers and urbanists to evaluate plans to repair a decrepit stretch of the Brooklyn-Queens Expressway and decide on the best path forward. The announcement came after both the Regional Plan Association and the private architect firm Bjarke Ingels Group issued their own proposals to fix the stretch of highway while minimizing impacts on the community. While a variety of proposals have been made, including from the New York City comptroller and local advocates, the city Department of Transportation has so far made two, both controversial. One would shut down the popular Brooklyn Heights Promenade for six years.
A late-night confirmation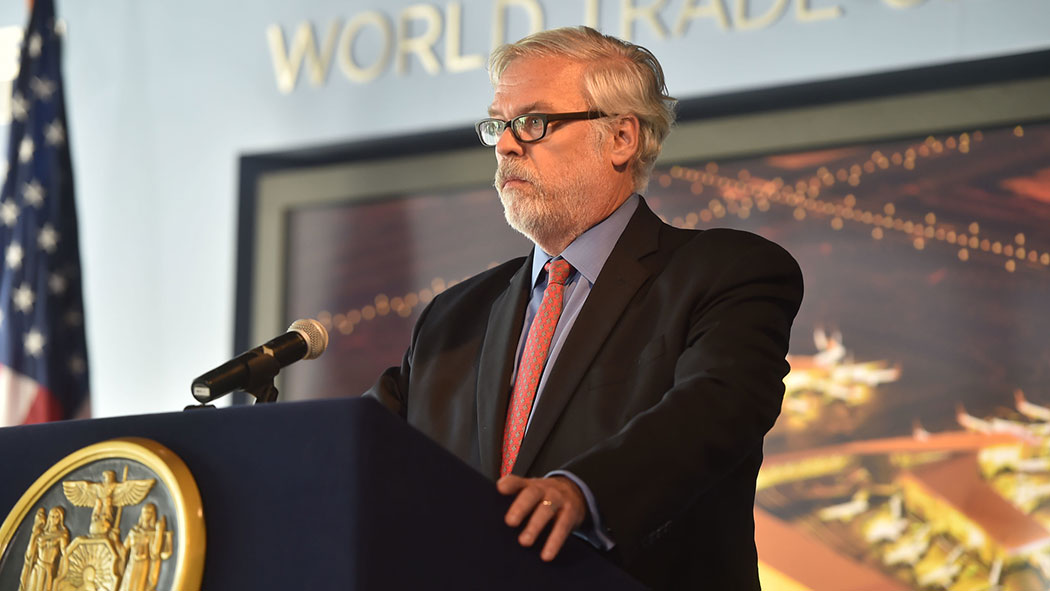 The state Senate approved Cuomo's nomination of Metropolitan Transportation Authority President Patrick Foye as chairman and CEO of the MTA in the dead of night during the rush to finalize the budget. The surprise weekend hearing on his nomination and overnight vote left little time for public input, leading many to question state leaders' commitment to transparency and reform at the MTA. In his first press conference after being confirmed, Foye pledged to improve the agency's credibility while expressing dismay at the lack of public hearings on his appointment.
Raising the smoking age
The state Legislature passed a bill to raise the legal age to buy and smoke cigarettes and e-cigarettes to 21. The Assembly passed its version of the legislation last month, and with the state Senate's approval, Cuomo is expected to sign it into law. New York would be the eighth state the raise the age to purchase tobacco products, although many municipalities throughout the state have already made the change at the local level.
Powered By
NEXT STORY: The free-for-all to replace Rep. Jose Serrano