New York State
Mayor Ben Walsh wants Syracuse to be New York's next tech hub
Will Syracuse Mayor Ben Walsh's Syracuse Surge – a $200 million economic development project – help turn Syracuse into New York's next technology hub?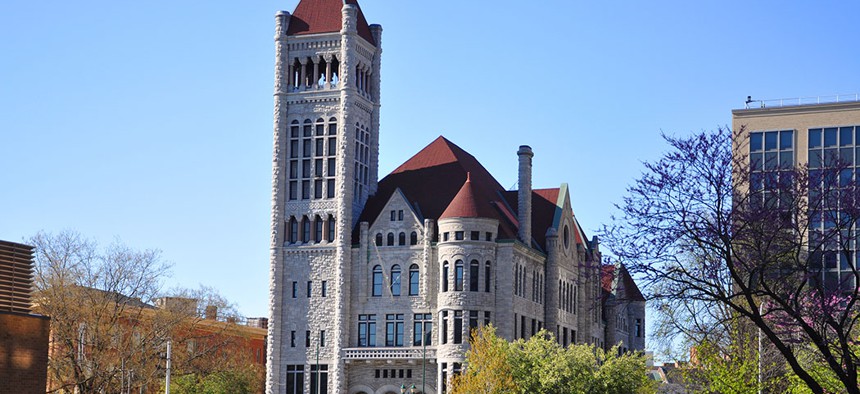 New York City isn't the only city trying to attract and cultivate tech talent – there's modern-rustic Austin, Texas, offbeat Portland, Oregon, the potential of Pittsburgh and on and on. The mantle of "Next Hot Tech City" continues to leap from place to place.
If officials in Syracuse have their way, that title may very well land in Central New York someday, as the region aims to become a vigorous competitor for tech jobs as well.
That, at least, is the hope fueling the Syracuse Surge, a $200 million economic development project outlined early this year by Mayor Ben Walsh. The program is still in its initial planning stages, and the Walsh administration described it as more of a long-term, ongoing strategy than a finite package of initiatives. But the preliminary proposals – revamping an abandoned high school into one focused on science and technology, and leveraging a citywide smart grid for public and private data development, among them – are ambitious.
"The Syracuse Surge brings forward a set of scalable, replicable investments in technology, infrastructure, education, workforce development, and municipal data collection that will serve as the backbone for region-wide transformation," Walsh said in an emailed statement. "By building on existing private sector support and creating an environment that is ripe for additional investment, the Surge presents an unparalleled opportunity to ignite growth from the city center that will extend benefits to citizens throughout the region."
The alliterative title of the Syracuse Surge may call to mind the Buffalo Billion, Gov. Andrew Cuomo's landmark economic development package that hasn't had stellar economic returns so far, and led to several corruption convictions. While city officials – Walsh included – are unsurprisingly bullish about the surge, some experts are also optimistic, at least at this early stage. David Friedfel, director of state studies at the Citizens Budget Commission, said the Syracuse Surge strategy looks promising.
"The Syracuse Surge brings forward a set of scalable, replicable investments that will serve as the backbone for regionwide transformation." – Syracuse Mayor Ben Walsh
"One of the things that we found from looking at other places that had been successful (at economic development) was that you really need to focus on larger regional cities. Syracuse certainly fits the bill there," Friedfel said. "You also need to make a long-term commitment to specific strategic priorities. And looking at Syracuse's plan, it certainly seems like that's what their intent is. They're not trying to go out and get a silver bullet cure, bring in one large employer."
Unlike the Buffalo Billion, Syracuse's plan places more focus on expanding, and then leveraging, existing projects, as opposed to building new industries from the ground up. While details of the plan – including projections for job creation – are still being worked out, the highlights include four central projects.
The base of the plan, officials said, draws on a project already underway in which the city purchased 17,507 streetlights from National Grid to build a smart network of LED lights that can be controlled remotely. Beyond dimming and brightening public lighting, however, the deal also opens the possibility for other types of data collection via nodes that can be used by both the public and private sectors. There are "very few" other cities connected in that way, according to Syracuse Chief Data Officer Sam Edelstein.
"We could do things like temperature monitoring or air quality monitoring, or seeing if some of our hard infrastructure is having issues," Edelstein said. "But also potentially, we could open the network up for other people to test and pilot sensors that they're developing, whether it's at big universities or in the community." Edelstein said he has had conversations with companies about those potential uses, but he declined to share any details.
The other projects focus on Syracuse's impoverished South Side. Two involve expanding existing centers – the SUNY Educational Opportunity Center, which provides adult vocational training, and the Tech Garden business incubator, which helps tech startups grow.
The estimated $200 million cost for the Syracuse Surge accounts for multiple streams of investment, including from the city, Onondaga County and private companies. The city has an eager partner in Onondaga County Executive J. Ryan McMahon, and expects to work with Empire State Development, New York state's economic development arm. Earlier this year, Gov. Andrew Cuomo said he would support the surge in his executive budget. However, state funds could come through the $500 million already awarded to Central New York in 2015 through the state's Upstate Revitalization Initiative, as more than $200 million from that fund remains unused.
One of the most ambitious Syracuse Surge initiatives would renovate the long-vacant Central High School to create a countywide science, technology, engineering, arts and mathematics high school. Students from both the city and the suburbs could attend, which the Walsh administration hopes will help break down suburban-urban barriers.
The high school would address a challenge Syracuse faces in its bid to be a tech hub: the gap between available technology jobs and the number of skilled workers who can fill those jobs. "We know we need to build a pipeline of workers, and it would be great if they're homegrown workers," said Honora Spillane, deputy commissioner of the Syracuse Department of Neighborhood and Business Development. She said the city is looking at a 2022 classroom start date for the school.
But previous efforts to renovate Central High School – including one to build a technology institute – stalled over high costs. Spillane acknowledged those failures, but said the city is confident nonetheless. "I feel really positively that it will go forward," she said. "We have a broad coalition with the school district, the OCM BOCES (Onondaga, Cortland, Madison Counties Board of Cooperative Educational Services) and the county has stepped up and will help with some of the financing."
"It certainly appears as if they're pursuing the right strategy. Whether or not it will be ultimately successful is kind of another question, unfortunately." – David Friedfel, director of state studies at the Citizens Budget Commission
In March, the Onondaga County Legislature passed a resolution asking state lawmakers to pass legislation that would allow the county to help finance the regional high school through selling bonds. As it stands now, the county doesn't have the required state authorization to do so. "We had some really positive reception in Albany," Spillane said. "I think people feel good. But we're also mindful that things have tried and failed in the past, and what are the lessons learned out of those attempts that we can also learn from here."
The development of a science and technology high school would be an encouraging signal for potential investments. "They're really looking to develop an overall industry with really a long-term view," Friedfel said. "It certainly appears as if they're pursuing the right strategy. Whether or not it will be ultimately successful is kind of another question, unfortunately."
A number of factors will determine the project's success, including not only the development of a tech workforce but the retention of the workforce at large. Syracuse's population decreased by a couple thousand people between 2010 and 2017, according to census estimates. The trend is not unique to Syracuse, as 42 upstate counties experienced population decline in that period. Officials in Syracuse recognize the trend, but hope that initiatives in the surge will attract new residents and encourage former residents to return. "Population growth is absolutely going to be an essential piece of that strategy," Spillane said.
Central New York also lagged behind other upstate regions in tech job growth between 2010 and 2015, according to the state Labor Department. While the Capital Region boosted employment in science, technology, engineering and mathematics by 9 percent between 2010 and 2015 and the Finger Lakes saw a 7 percent bump, Central New York actually experienced a 1 percent decline in STEM employment.
It helps, however, that the Syracuse Surge is not an attempt to build a tech hub from scratch. Some industries have already planted seeds in the region. Thanks in part to a $30 million state investment in 2016, the Northeast UAS Airspace Integration Research Alliance created a 50-mile air corridor between Syracuse and Rome that has served as one of seven test sites in the nation for developing and piloting unmanned drones.
"I think the UAS is actually unique because it brings in a number of the other industry strengths this region has historically had in sensing, data analysis, manufacturing, that it really is a nice nexus of those things," Spillane said. Companies like Lockheed Martin Corp., Saab Sensis Corp. and SRC Inc., a defense research and development company, have also been recent sources of high-tech jobs in the area.
Still, the most important question may be whether Syracuse can not only attract new tech talent, but retain skilled workers. Amit Sanyal, an associate professor of mechanical and aerospace engineering at Syracuse University, said that having companies like Thales – a multinational aerospace company that does unmanned air traffic management work in the region – allows his students to see where they might work after graduating. One of Sanyal's students is now interning at Thales and is trying to get a full-time position. "Maybe not in two years, but in five years, we'll see more and more graduates of this program staying in their local region because they have employment," Sanyal said.
Sanyal added he has also seen growth within Syracuse University's College of Engineering and Computer Science, partly in relation to the companies that are bubbling up in the area. "Robotics and autonomous systems is now a very important part of the university," he said. "It's one of the key areas or signature areas, and it's also seeing increased hiring of researchers and faculty in this area."
Scott Curtis, CEO of the Central New York Technology Development Organization – a group that connects companies to existing resources like university research centers and incubators like the Tech Garden – said that he doesn't see as many skilled workers leaving the area as he did 15 or 20 years ago. And while there is still a tech talent gap and Curtis sees companies struggling to fill that gap, he said some companies are having more success than others. "The ones that are successful are not necessarily finding the person with the perfect skill set," Curtis said. "They're bringing in a person who has the capability perhaps to be up-skilled. They're doing some of that internally. For lack of the perfect candidate, they're building their candidates."
Some of the development organization's work involves minimizing the time it takes companies to get new employees up to speed. But the ideal situation would have companies choosing from a large field of candidates who need little training. That, Curtis said, is where the surge represents an opportunity for greater collaboration between local universities and an expanded Tech Garden incubator. "Perhaps there's an opportunity to make deeper connections with the universities for that to be a really good next step for kids coming out of graduate programs or entrepreneurs that are looking for that next step for seeding their ideas," he said. At the high school level, too, Curtis also pointed to a need for better apprenticeship programs that puts students directly in the environment where they could one day work.
But when it comes to competing with other cities to attract and retain talent, Syracuse could run into trouble. State Labor Department data showed that the median salary for STEM jobs in Central New York was just over $61,000, which, while comparable with the median STEM salary in the Capital Region and nearly 60 percent higher than the median salary in the Syracuse area, falls short of the median STEM salary in New York City, which exceeded $87,000 per year.
Still, competing with New York City may be a moot point. "You don't need to go one-for-one with New York City," Friedfel said. "By a people count, you're not going to be able to compete with that."
"This initiative and the buzz it's generated has gotten us attention from companies that probably wouldn't have taken a first look at the region." – Honora Spillane, deputy commissioner of the Syracuse Department of Neighborhood and Business Development
Syracuse is neither as big as New York City nor does it have as many cultural attractions and educational institutions, but its size could be advantageous. "The city has real city problems – there's traffic or parking issues or crime or a number of other things that any city would have – but we also are small enough that (companies) could test something at a citywide scale," Edelstein said. "This is just a great place to pilot something and say, 'I want to try it over the entire city,' rather than just in one neighborhood or one little section."
Syracuse is also competing with other upstate cities and regions for tech talent. "There's opportunities in Rochester, there's opportunities in Albany in high-tech areas, and in Buffalo," Curtis said. "There's the small-town stigma that goes along with Syracuse."
Small town or not, city officials hope the surge will put Syracuse on the map. "In my decade of economic development work in Syracuse, this initiative and the buzz it's generated has gotten us attention from companies that probably wouldn't have taken a first look at the region," Spillane said. "That's a sort of outside validator (when) big-name companies are like, 'Hey, how are you?' That's been very encouraging as we work through the process. It's nice to be on people's radars."
Friedfel said there is no reason Syracuse couldn't become a tech hub with increased growth. Some locals say that the city is already on its way. Asked whether he'd call it a tech hub now, Curtis seemed to surprise himself with his answer. "Actually I would, compared to a lot of different places around the country," he said. "I think it's time for Syracuse to stop feeling like the second cousin to all these other places."