New York State
Poll: How far will de Blasio and Gillibrand go?
In a crowded field, some Democratic presidential contenders may not make it past 2019.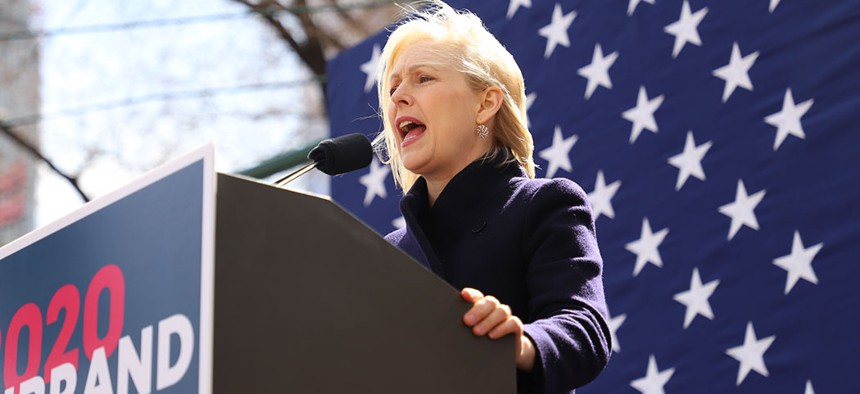 New York now has two elected officials – New York City Mayor Bill de Blasio and U.S. Sen. Kirsten Gillibrand – seeking the Democratic nomination for president. But in a field of nearly two dozen Democratic candidates, how will long will they last?
Looking at the crowded 2016 Republican presidential field provides some helpful context. At one point there were 17 major GOP contenders, but candidates had started dropping out by the fall of 2015. By the end of the year five had left the race, including former New York Gov. George Pataki. Another seven ended their campaigns in February, when the early primaries were held. Two more – Ben Carson and Marco Rubio – dropped out in March, while John Kasich and Ted Cruz held on until May, shortly after Super Tuesday.
For the Democrats seeking the White House this cycle, the campaign calendar is about to hit full speed. Monthly debates get underway in June and run through December, and voters in the four early primary states – Iowa, New Hampshire, Nevada and South Carolina – cast their ballots in February. Another 26 states vote in March, including California, and several more in April, including New York, with the rest in May and June. The Democratic National Convention is scheduled for July.
Nobody knows how far New York City's mayor and the state's junior senator will go, but we're asking our readers to make their best guess.
Powered By
NEXT STORY: Louis joins growing Haitian-American population in politics