New York City
Rental protections, budget disagreements and a billion-dollar loser
Donald Trump is New York's billion-dollar loser, Queens DA Richard Brown dies and New York City fights rental protections in This Week's Headlines.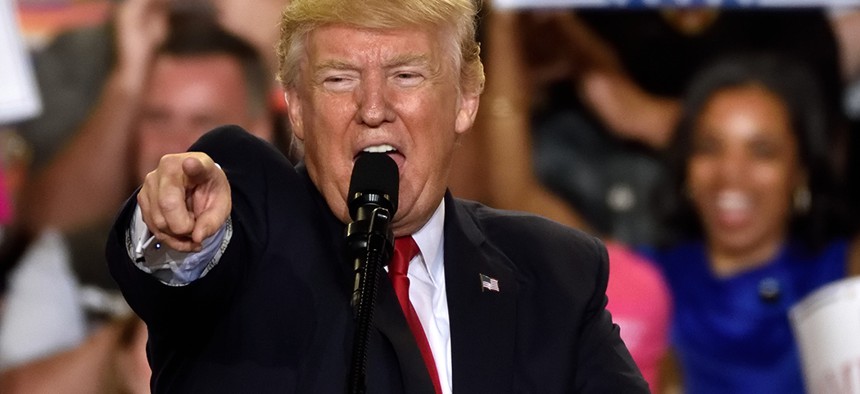 For anyone hoping that New Yorkers would finally have an answer about whether their mayor will spend the rest of his time in office campaigning for a different office, sorry to let you down. Despite a report last week that Mayor Bill de Blasio would announce his presidential candidacy this week, he quashed those rumors, saying he still has not made a final decision.
Taking on Trump
The state Senate advanced two bills targeting President Donald Trump. The first would close the state's so-called double jeopardy loophole. Currently, state prosecutors can't bring state charges against people the president has pardoned for similar federal crimes. The legislation would change that, although a pending U.S. Supreme Court case may make the bill moot even if it passes. The second bill would enable the state Department of Taxation and Finance to hand over state tax returns at the request of certain congressional oversight committees.
Billion-dollar loser
The New York Times published an investigation into Trump's taxes from 1985 to 1994 and found that Trump recorded more than $1 billion in losses over those 10 years, once again bringing into question his reputed business acumen, and the possibility of tax fraud. While the investigation offers further insight into Trump's businesses, it does not offer any new information regarding the more recent tax information sought by congressional Democrats.
Queens DA Richard Brown dies
Longtime Queens District Attorney Richard Brown died on May 3 at the age of 86. He had already announced that he would not seek re-election, later saying that he would step down in June for health reasons. Although crime rates plunged in Queens during his tenure, Brown was known for his tough-on-crime approach to prosecution that critics said put him out of sync with more progressive practices adopted by other district attorneys in the city.
Rental protections in New York City
As debate swirls in Albany around rent regulations and universal rent control, the New York City Council passed a package of 17 bills meant to strengthen tenant protections. By and large, the measures are meant to increase transparency on the part of landlords to decrease instances of abuse and ramp up the enforcement of existing laws by the city Department of Housing Preservation and Development and the Department of Buildings.
Safety for school buses
The state Legislature reached an agreement on a long-stalled bill on school bus safety. The legislation would allow school districts to use cameras to catch drivers who do not stop for school buses, with a local opt-in to the program. Gov. Andrew Cuomo said that he will sign it when the state Senate and the Assembly pass the bill in the coming weeks.
Gambling on sports betting
The debate around sports betting ramped again this week thanks to newly revised legislation from state Sen. Joseph Addabbo and Assemblyman J. Gary Pretlow and a public hearing on the issue. The bill would now enable the four commercial casinos upstate and those owned by three Native American tribes to offer mobile sports betting anywhere in the state, rather than only permitting in-person wagers. The change came shortly before a hearing that featured testimony from a variety of stakeholders, including major sports leagues.
Disagreement on NYC budget
New York City Council Speaker Corey Johnson said this week at a budget hearing that the City Council and Mayor Bill de Blasio are so far apart on their budget proposals that negotiations may stretch into the summer. In the past, the mayor and the City Council generally agreed on a budget in the first week of June, well before the start of the new fiscal year on July 1, but Johnson said he's prepared to keep the talks going until the last minute.