New York City
'Arena' is focusing on New York City
The Arena, a national progressive group, is trying a new tack in New York City: launching this week Five Borough Future, a new campaign to restructure the political process in the city and the state.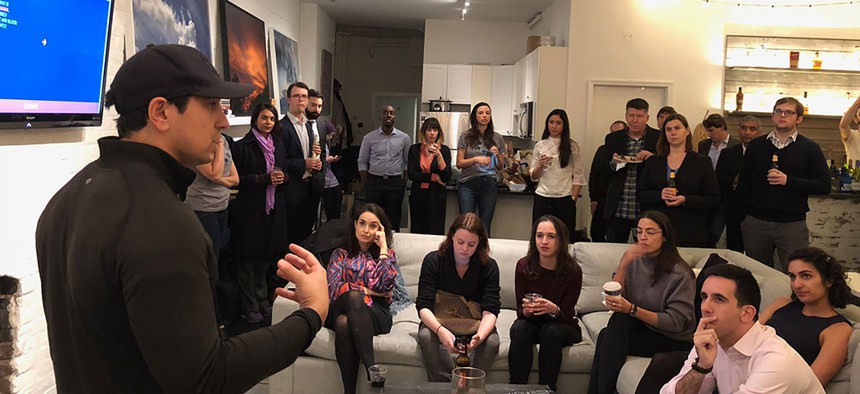 Arena has an impressive track record after just two years. The Silicon Valley capital-funded group that recruits, trains and supports Democratic candidates running for office nationwide helped launch state Sens. Alessandra Biaggi, Zellnor Myrie and Jessica Ramos into office. Reps. Max Rose, Antonio Delgado and Lauren Underwood of Illinois made it to Congress. And Stacey Abrams nearly became governor of Georgia.
But the organization found that winning elections was one thing. Passing laws was another.
"We also sent a bunch of amazing people to Albany who are super energetic and super ethical," Arena co-founder and managing director Ravi Gupta told City & State. "And they're getting pushed around by an Albany establishment that has some really strong tools at their disposal to stop change."
So Arena, which operates across the country, is trying a new tack in New York City, launching an effort this week to restructure the political process in the city and the state.
The campaign is called Five Borough Future, and it's sold as "a vision of self-determination and policy progress for NYC." In practice, that means Arena will be turning its considerable money and increasing clout towards electing New York City candidates and getting them to commit to specific policy platforms. The campaign will start with electing state legislators representing New York City in the 2020 elections, and will continue with the 2021 citywide and City Council elections.
Five Borough Future has published one white paper already, on government reform. Written by Gupta and a former state Senate staffer who asked to remain nameless, with input from outside experts, the platform includes common good government proposals, like lowering contribution limits to state campaigns and introducing ranked-choice voting. But it's also asking candidates to sign on to more unusual ideas like insisting that every bill voted out of committee in the Assembly or state Senate gets a floor vote from the entire legislative house, or requiring the mayor of New York City to hold a monthly Q&A with the City Council.
Five Borough Future plans to publish a platform on New York City autonomy next, highlighting policies that could shift power back to the city from Albany, which controls everything from taxation to the subway system.
The policies supported by Five Borough Future are nonpartisan, but make no mistake – the organization wants to see these government reforms and a more autonomous city so that more progressive policies can go into effect. As one example, Gupta gave the pied-à-terre tax, which would have taxed the ultra-rich's expensive, secondary residences in New York City and directed the money to the subway system. It failed to pass in Albany this year, in part because of opposition from the real estate industry.
Biaggi, a Democrat representing parts of the Bronx and Westchester County, is totally on board. Gupta and Arena recruited her to run for office, and she pulled off a stunning upset over former Independent Democratic Conference Leader Jeff Klein in 2018. In an interview with City & State, she was effusive in her praise of Arena, which provided her with candidate training and with a supportive community while she was running, but also for Five Borough Future's plan.
"We want to be electing people who are aligned with our values: who care about taking money out of politics, who care about cleaning up Albany and other places," she said.
Having those candidates commit to specific policies, Biaggi continued, "is one of the ways to have accountability over a historically unaccountable body."