New York State
Figueroa dead, Queens DA recount, appalling Epstein allegations and more
Rounding up the week's political news.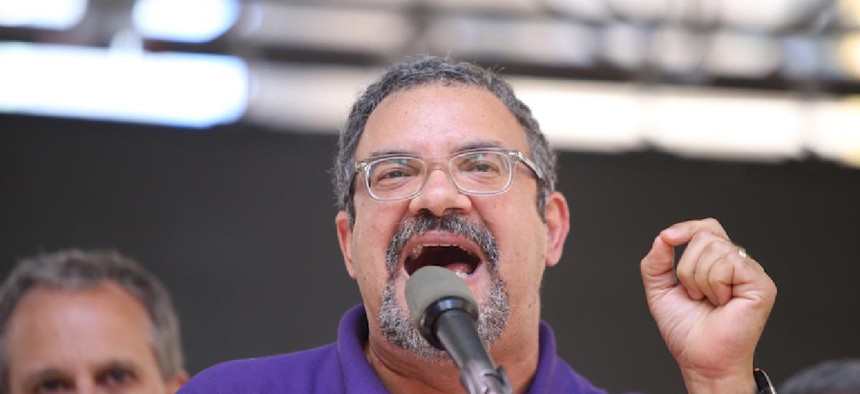 The New York City subway's on-time performance exceeded 80 percent in June, making it the best month for on-time performance since 2013. But the New York City Transit Authority isn't about to rest on its laurels.
President Andy Byford – who either is or isn't on Andrew Cuomo's hit list, depending on who you ask – said he's still unsatisfied, and that the system still has a long way to go. As far as riders, well, they'll take what they can get. 
Héctor Figueroa dies
Héctor Figueroa, the president of of 32BJ SEIU and one of the most influential labor leaders in New York, died on Friday, reportedly due to a heart attack. Since taking over at the major property services worker union in 2012, Figueroa emerged as one of a new breed of union chiefs whose efforts extend beyond rank-and-file members to broader issues such as the Fight for $15, immigrant rights and the Trump administration's response to Hurricane Maria. Among Figueroa's notable victories was a phased in $19 minimum wage for Port Authority airport employees, although his support for Amazon's HQ2 in Queens came to naught. 
Heroes, meet canyon 
Celebrating its latest World Cup win, the U.S. women's national soccer team was honored Wednesday morning with a ticker-tape parade that was as much a victory celebration as it was a political rally for unity and equal pay. The parade paved the way for political stunts by Gov. Andrew Cuomo, who signed legislation encouraging equal pay, and New York City Mayor Bill de Blasio, who touted his pledge to sign an executive order to do the same if elected president.
Open the tweetgates
The U.S. Court of Appeals ruled that Trump's Twitter can no longer function as an echo chamber. As long as the president uses his account for government business, he's not allowed to block users because they have disagreed with or mocked him. The ruling could extend to other New York politicians, including Rep. Alexandria Ocasio-Cortez, who was sued by former Assemblyman Don Hikind on claims that the congresswoman blocked him for "opinions he expressed" about her. 
Jeffrey Epstein's house of horrors
Jeffrey Epstein may trade his bizarre Upper East Side mansion for a prison cell after being hit with federal sex trafficking charges. Though the hedge fund manager has been a registered sex offender in New York since 2008, he's reportedly never checked in with the NYPD. Alexander Acosta, President Donald Trump's labor secretary who brought similar charges years ago as a U.S. attorney in Florida, defended going easy on Epstein, saying it was "a different time." But in the #MeToo era, Acosta was forced to step down.
Queens DA saga continues
With just 16 votes now separating them, the Queens district attorney race between Melinda Katz and insurgent Tiffany Cabán continued, leading up to the start of a manual recount that will relitigate the tossed-out affidavit and absentee ballots – a process which could take weeks. New York City Mayor Bill de Blasio called on state officials to step in and "make sure everything is kosher" regarding unsubstantiated claims of voter disenfranchisement, with some complaining that his comments gave credence to conspiracy theories.
Trump drops immigration question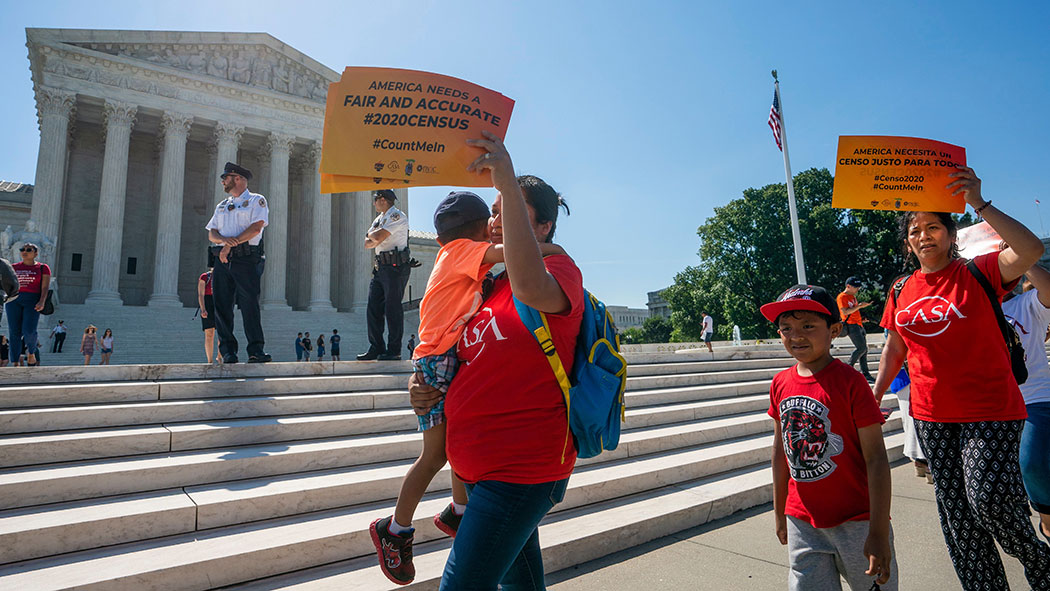 After a week of conflicting messages, President Donald Trump announced that the 2020 census will not include a citizenship question. The move comes after the administration was rebuked by the U.S. Supreme Court for saying the question was needed to enforce the Voting Rights Act, when it appeared to be a politically motivated effort by Republicans. Advocates and experts said the citizenship question would have suppressed turnout among immigrants, undocumented or not, in places like New York.
Powered By
NEXT STORY: Should New York's elections be reformed?