New York State
MTA reorganization, Manhattan blackout and uproar over Pantaleo
Rounding up the week's political news.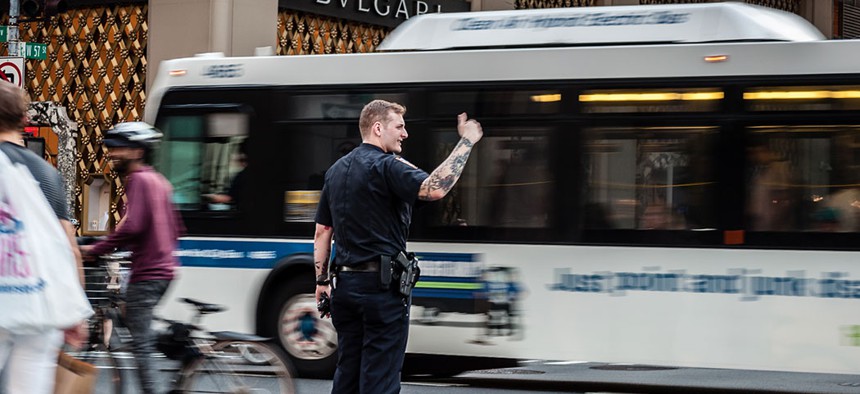 When the mayor is away, the council speaker will play. As New York City Mayor Bill de Blasio campaigned in Iowa, Manhattan's West Side was plunged into darkness – and City Council Speaker Corey Johnson immediately took to Twitter to fill the vacuum and give New Yorkers updates. He earned some praise for his efforts, some even jokingly referring to him as "Mayor Corey Johnson."
Adding insult to injury for de Blasio was the fact that Johnson too was out of town when the outage began, tweeting and calling Con Edison from Long Island rather than his apartment in Chelsea.
No federal charges in Garner death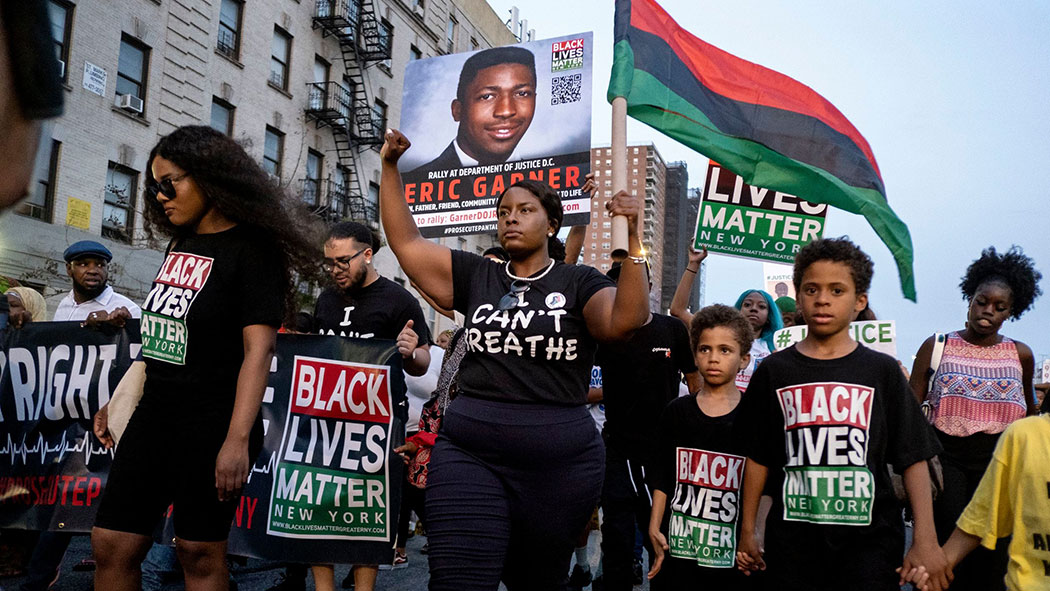 The U.S. Justice Department will not charge NYPD Officer Daniel Pantaleo for his role in the 2014 death of Eric Garner, who was held in a chokehold and shouted "I can't breathe" repeatedly before he died. The decision, coming a day before the statute of limitations ran out, eliminates the possibility of criminal penalties for Pantaleo, but he awaits the verdict in his NYPD disciplinary trial that could result in his firing. The decision and the five-year anniversary of Garner's death has renewed calls for Mayor Bill de Blasio to fire Pantaleo, who has been on desk duty since the incident.
Elia steps down
State Education Commissioner MaryEllen Elia unexpectedly announced her plan to resign at the end of August to pursue a job in the private sector. She did not notify the state Board of Regents before making the announcement. Elia's decision comes amid growing tension between herself and the Board of Regents. The state's executive deputy commissioner for education, Beth Berlin, will take over as acting commissioner starting Sept. 1.
A tale of two mayors
After Mount Vernon Mayor Richard Thomas pleaded guilty to stealing his own campaign funds, confusion quickly arose in the Westchester County city. Although Thomas insists he is still mayor – and refuses to leave his office – Andre Wallace was officially sworn in as acting mayor. Wallace also reinstated Shawn Harris as the new police commissioner, but when Harris arrived on his first day, officers arrested him and charged him with criminal trespassing.
MTA's reorganization plan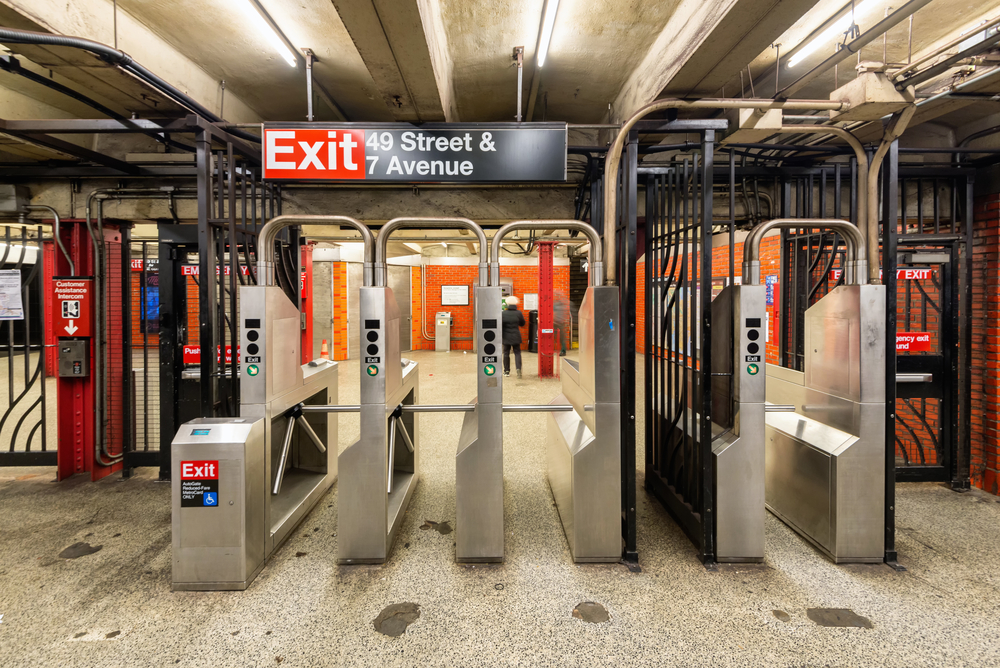 The Metropolitan Transportation Authority officially released a plan from a third-party consultant to transform the beleaguered agency, a step required as part of the state budget that passed at the end of March. The plan largely aims to cut down bureaucracy and notably reduces the role of New York City Transit President Andy Byford. The plan is also expected to slash about 2,700 jobs. But Gov. Andrew Cuomo sent a letter to the MTA questioning whether the agency could successfully implement the plan.
Collins ramps up reelection campaign
Rep. Chris Collins loaned his campaign $500,000 in order to jumpstart his reelection bid, although he has not officially announced whether he will run again. Initially, it seemed as though Collins might not seek reelection amid his federal indictment on insider trading charges and an upcoming trial. Collins had reported that he did not receive a single individual donation during the first three months of 2019.
Contributions surge for state Dems
The state Democratic Senate Campaign Committee brought in $2.3 million in donations since January during their first session in the majority in years, and now have $2 million on hand. This gives them another advantage heading into next year's elections over their Republican counterparts, who have a paltry $250,000 in the bank despite being prolific fundraisers in the past.
Manhattan in the dark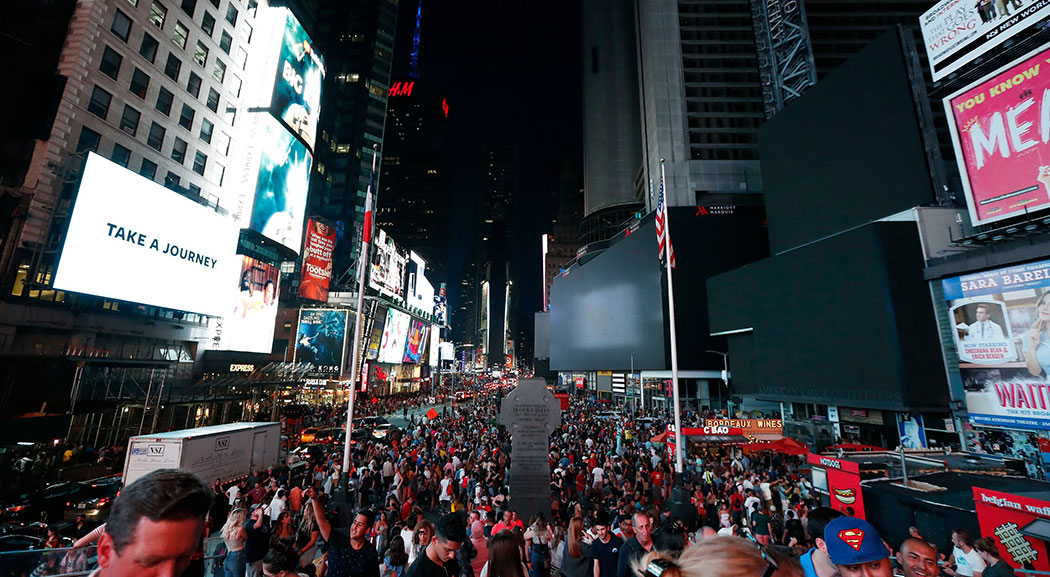 A large swath of Manhattan's West Side unexpectedly lost power on July 13, leaving 72,000 New Yorkers – and even the perpetually illuminated Times Square – in the dark. The cause of the blackout was not immediately clear, although a burning cable and substation system glitch were later identified as the culprits. Gov. Andrew Cuomo took aim at Con Edison, threatening the utility with a familiar ultimatum: improve service or get kicked out of the state. He also said that he would direct the state to investigate the blackout.
Landlords sue over new rent law
As promised, landlords in New York City have brought a lawsuit to challenge the constitutionality of the state's new rent laws. They claim that the new rules violate their right to due process, and with the expansion of rent regulations, the state has effectively taken over nearly 1 million privately owned rent-stabilized units. This is not the first time that such arguments have been made, and state courts have dismissed similar suits before – though the plaintiffs are aiming for the increasingly conservative U.S. Supreme Court.