New York State
Mueller tells Nadler his report did not exonerate Trump
New York lawmakers took center stage in former Special Counsel Robert Mueller's testimony to the House Judiciary Committee on Wednesday morning, as Reps. Jerry Nadler and Hakeem Jeffries tried to demonstrate that Trump obstructed justice.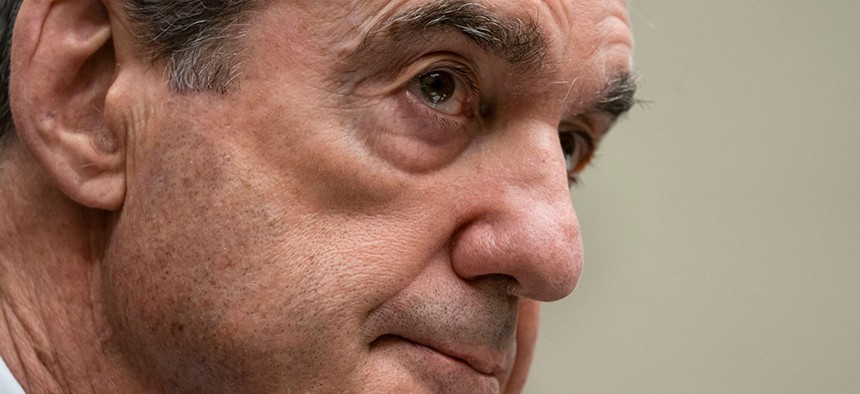 In a highly anticipated testimony before the House Judiciary Committee, Wednesday morning, former Special Counsel Robert Mueller confirmed that his 448 page report regarding his two-year investigation into Russian interference in the 2016 presidential election did not exonerate President Donald Trump.
Chairman of the House Judiciary Committee Rep. Jerrold Nadler questioned the tight-lipped Mueller to debunk the president's claims that his report found there was no "obstruction" and thus "totally exonerated him." Here is their exchange:
Nadler: Director Mueller, the president has repeatedly claimed your report found there was no obstruction and completely and totally exonerated him. That is not what your report said, is it?
Mueller: Correct, not what the report said.
Nadler: You wrote, "If we had confidence after a thorough investigation of the facts that the president clearly did not commit obstruction of justice, we would so state. Based on the facts and the applicable legal standards, we are not able to reach that judgment." Does that say there was no obstruction?
Mueller: No.
Nadler also got Mueller to confirm that Trump's legal woes will be far from over once he leaves office, as he could potentially be prosecuted for obstruction of justice. 
Nadler wasn't the only New York lawmaker to ask Mueller some salient questions. Rep. Hakeem Jeffries carefully walked through with Mueller what constitutes obstruction of justice, getting the former special counsel to agree that Trump's actions had apparently met each condition of the charge. 
Even though Mueller agreed Trump hit every benchmark for the crime, Mueller stated that he doesn't "subscribe necessarily … to the way you analyze that" Trump obstructed justice, but then added, "I'm not saying it's out of the ballpark."
David Axelrod, a former advisor to President Barack Obama, wondered on Twitter how a member of the House Democratic leadership – Jeffries is the fourth-ranking member of the majority – could claim that "no one is above the law … the president must be held accountable, one way or another," when his caucus just voted down a measure to begin impeachment proceedings.