New York State
Poll: Does the MTA need to be restructured?
A new report has grand plans to slim down the troubled transit authority.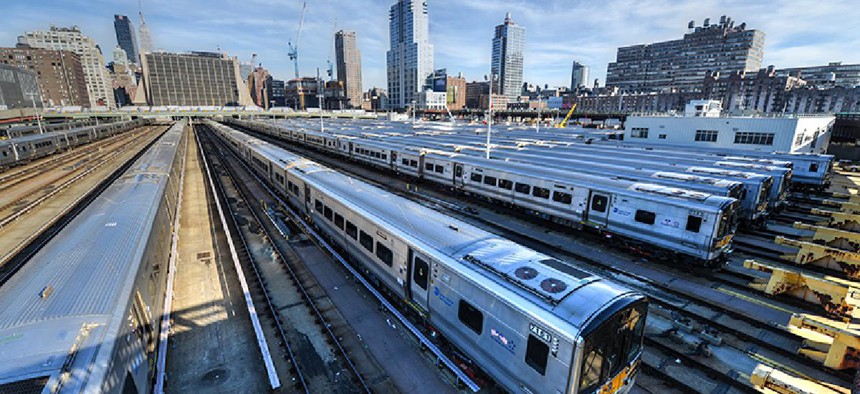 The Metropolitan Transportation Authority is aiming to shed its reputation for being a clunky, inefficient organization, and a new report from a consulting firm tapped by the MTA, AlixPartners, has a few ideas for a sleeker structure. 
Included in the report's seven preliminary recommendations are plans to consolidate more than 40 separate groups into six main departments. Each agency at the MTA – like New York City Transit, Metro-North or Long Island Rail Road – has its own support functions for things like human resources, procurement and legal services. The new plan would consolidate those functions so that the MTA as a whole has one of each.
A debate over the proposed restructuring has raised concerns that New York City Transit President Andy Byford would be stripped of some of his power to oversee his signature Fast Forward project to improve subway and bus service. The recommendations would have agency heads like Byford focus on safety, day-to-day operations and maintenance, while capital projects would be consolidated into a new central group. MTA Chairman and CEO Patrick Foye responded to those concerns by saying that the Fast Forward plan would still be driven by Byford.
The MTA board will vote on the new recommendations on July 24, but this week we're asking our readers to weigh in on the plans for a new and (possibly) improved MTA.
Powered By
NEXT STORY: The major 2021 mayoral contenders