New York State
Who guessed when Kirsten Gillibrand would drop out?
Two readers were off by a single day.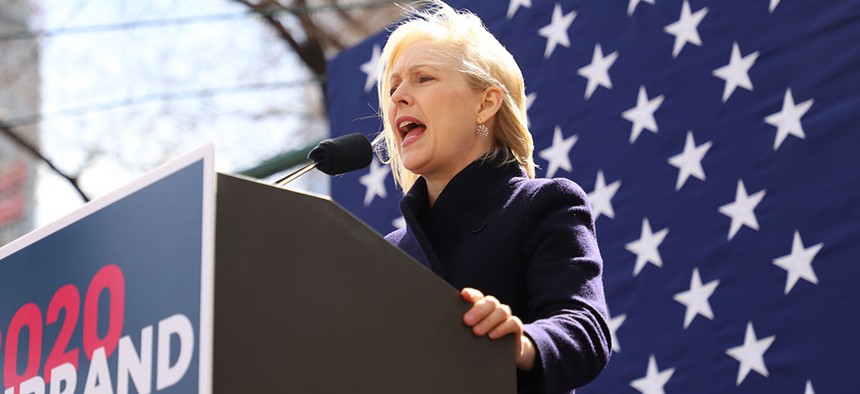 Last week, we asked our readers to predict when exactly U.S. Sen. Kirsten Gillibrand and New York City Mayor Bill de Blasio would exit the Democratic presidential primary. This week, we already have our first winner!
Gillibrand supporters were disappointed when she announced her decision on Wednesday, Aug. 28, to drop out of the race, citing her failure to qualify for the third Democratic debate next month. But the timing is good news for one lucky reader: Jeremy Rosenberg, a Queens native now living in San Francisco, who was just one day off with his prediction of Aug. 29. 
Another reader, Jeff Brault of Manhattan, also submitted Aug. 29, but his pick came in one day later, so the tiebreaker goes to Rosenberg. 
A few other takeaways from 46 submissions we received via email: 
Readers were mostly split as to which candidate would drop out first.
The month with the most predictions for Gillibrand was September, with 14.
Just 16 people thought Gillibrand would continue her candidacy into 2020. 
One optimistic reader thought she'd hold on until late April.
The average of the submissions had Gillibrand dropping out in late November – showing that the crowd only has so much wisdom.