New York City
New York's surprisingly powerless people
10 city and state officials who aren't as influential as you think.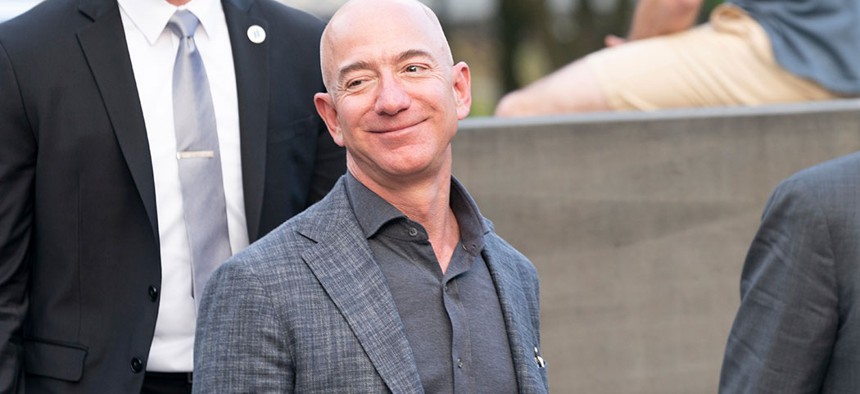 City & State compiles a lot of power lists. But what about the powerless?
New York has far too many examples of the voiceless and ignored, from seasonal farm laborers and prisoners making license plates to the folks spending their nights on the New York City subway or children attending failing schools. And then there are the people in our political world who seem like they might have a lot of power – but actually don't? We haven't forgotten about them.
Jumaane Williams
With de Blasio's presidential campaign over, there's even less of a job to do for the mayor-in-waiting at the New York City public advocate's office.
Jeff Bezos
The richest man in the world can't even get an Amazon office complex built in New York? That's rich!
Brian Kolb
The Assembly minority leader knows that Republicans haven't controlled the chamber since 1974, and that's not changing anytime soon.
Kathy Hochul
That's a lot of travel for very little impact. And the Democrats' dominance in the state Senate means the lieutenant governor will never have to be a tiebreaker.
Nick Langworthy
The new chairman of the New York GOP worked hard to take over a party still dazed by the "blue wave" that hasn't won a statewide seat since "Friends" was on TV.
Fred Davie
The executive director of the New York City Civilian Complaint Review Board relies on the whims of the NYPD commissioner – and the results are rarely made public.
Gale Brewer 
Everybody loves the Manhattan borough president, but the most she can do on land use is give suggestions – and now she reportedly wants to move back down to the City Council.
Richard Carranza 
The New York City schools chancellor talks a big game about integration, but opponents aren't budging an inch – and de Blasio isn't helping.
Michael Rozen
As chairman of the notoriously weak-willed state Joint Commission on Public Ethics, Rozen couldn't punish anyone if he wanted to – and it's not clear he wants to.
Laurie Cumbo
The New York City Council majority leader carries a lofty title, but doesn't lead a thing – except reading from a script at meetings.