New York City
The Winners & Losers of de Blasio dropping out
Who milked the most out of the mayor's impossible dream.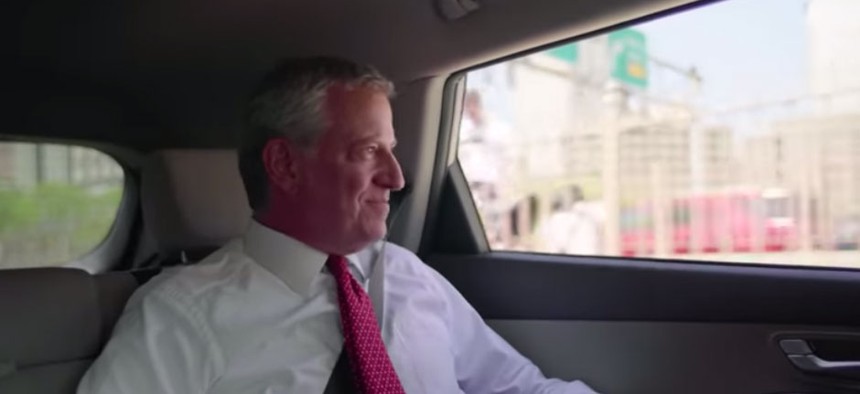 New York City Mayor Bill de Blasio's presidential campaign has come to an ignoble end.
While Gov. Andrew Cuomo, President Donald Trump and the New York Post bask in schadenfreude, the mayor's four-month campaign wasn't just an entertaining sideshow for the coastal elites. His exit has created some real winners and losers.
WINNERS
Peter Ward – The New York Hotel and Motel Trades Council was de Blasio's first and only major labor endorsement, and the union's president, Peter Ward, seemed to play the game perfectly. The HTC has a number of asks before the mayor, and immediately after endorsing got his support on a major one: requiring a special permit for hotel development. With de Blasio out early, Ward can turn off his members' low-dollar fundraising spigot and look for another candidate to soak.
Rodneyse Bichotte & Luis Sepúlveda – These two de Blasio ride-or-dies were the only local politicians to back his run. And why not? De Blasio has always been more popular in the assemblywoman's Central Brooklyn district and the state senator's Bronx one than the city at large. Their support got them trips to Miami to support BdB at a presidential debate, which sounds nicer than being stuck in a pen with a dozen other politicians at Washington Square Park or crammed into a back room at the Music Hall of Williamsburg.
Andrew Yang – Excelsior! With de Blasio and U.S. Sen. Kirsten Gillibrand out of the race, the Schenectady-born Manhattanite is the last New Yorker in the race (other than Bernie, who left 50 years ago). There aren't many (or … any?) de Blasio voters to win over in the primaries, but at least this leaves Yang as the only candidate in the race talking seriously about robots.
LOSERS
Bill de Blasio – Pick up the needle from your Clash record and drop it on some Green Day, Mr. Mayor – "I hope you had the time of your life." All signs point to yes, because de Blasio had a skip in his step (and cool new shoes!) on his various national trips. But still … ouch. By most measures, this campaign was a failure, since the mayor had trouble introducing policy proposals, rising in the polls and securing donations. His presidential fundraising highlighted his troubling tendency to take money from people who want something in return, and his middling approval rating bombed in New York City. He's metaphorically returning to City Hall a weaker man.
Dante de Blasio – It's OK, kid. A lot of recent college grads get laid off from their first jobs. Your boss owes you a lot, since he couldn't have gotten here without your help. Nobody expects lightning to strike twice but … come on, a Gen Z Yale grad couldn't engineer a single viral moment?
Corey Johnson – Every party comes to an end – so put the Juul away and start cleaning up. The New York City Council speaker has always earned the spotlight, but in the past few months, there was more talk around City Hall about "filling a vacuum" than a Dyson infomercial. Now that de Blasio is back full time, Johnson may have to cede a little bit of his negotiating power. And if de Blasio actually starts showing enthusiasm? Corey's 2021 strategy is screwed.
Powered By
NEXT STORY: Who guessed when de Blasio would drop out