New York City
Hizzoner and McCray's Halloween costumes, ranked from best to worst.
Sorry, they can't all be winners.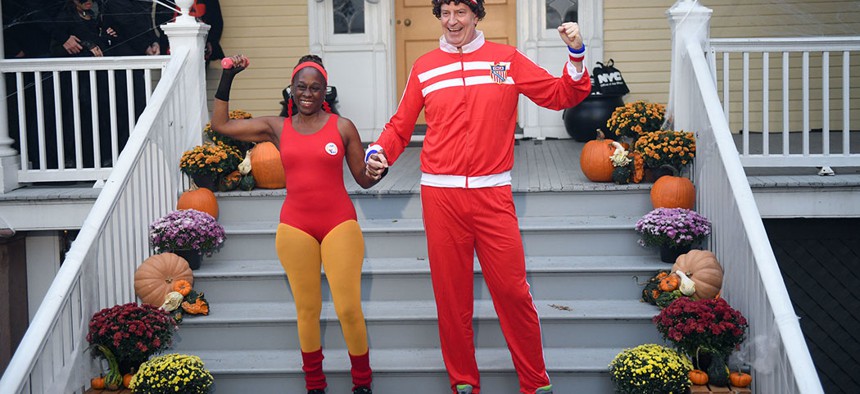 It's Halloween! And as per their yearly tradition, New York City Mayor Bill de Blasio and first lady Chirlane McCray have debuted their costumes during Gracie Mansion's annual Halloween party. Hizzoner and McCray settled on a pair of track stars – ironic, considering the mayor failed to make it to the presidential finish line. 
The couple has dressed up for Halloween every year since de Blasio has been in office, and though many of their costume choices have improved significantly over time, not all of them have been winners. 
This year, we've decided to rank all of the first couple's costumes since they've been in office, from best to worst – consider this our Halloween "trick."
2016: Old time-y activists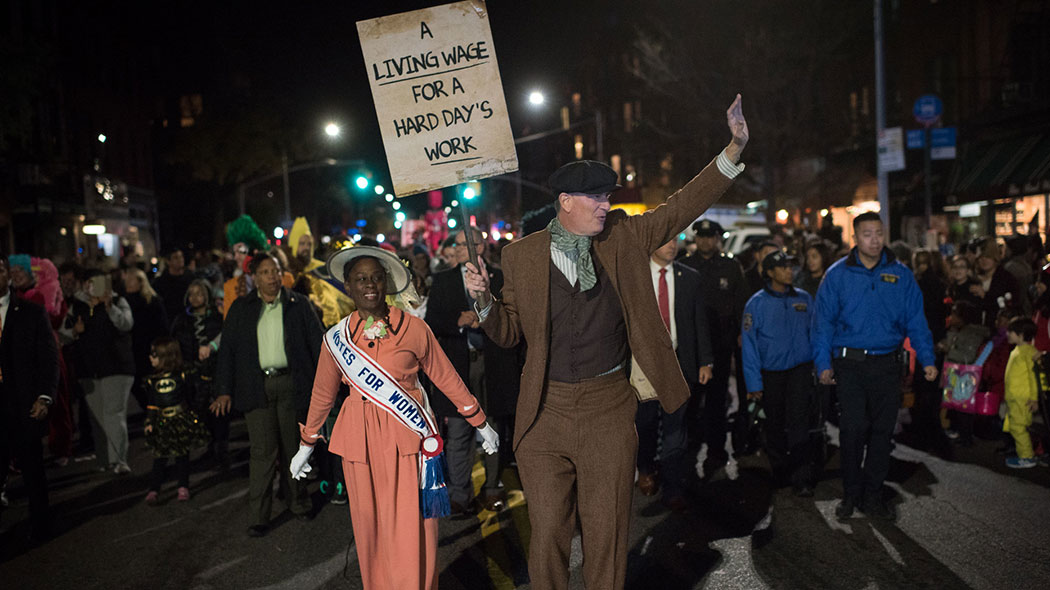 McCray's "suffragette" outfit, adorned with a "Votes For Women" sash, and de Blasio's "labor activist" ensemble are without a doubt the best costumes the first couple has ever sported. 
The garments looked as though they came straight out of a time machine and are completely on brand with de Blasio's "working class" political ethos – even if he's not.
2014: The, uh … cast of "Troy"?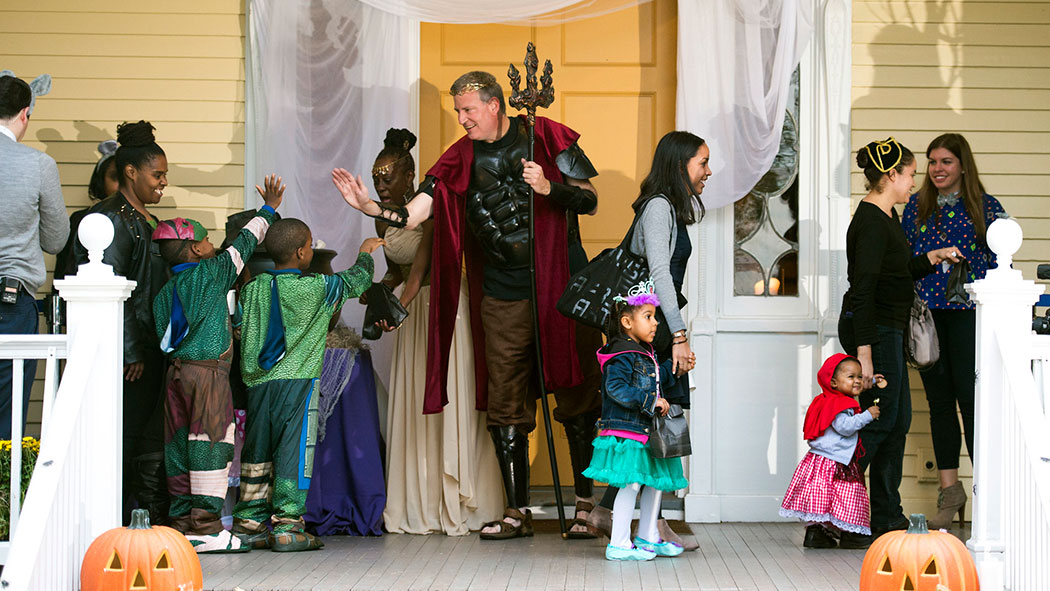 When de Blasio and McCray first displayed these costumes, many found themselves wondering: what are they supposed to be, exactly? Many guessed that Hizzoner was dressed as the "sea god," Poseidon, thanks to the hefty triton he was holding. Others have wondered if he was dressed as a gladiator. 
Sadly, no one knows for sure, and little insight has been given as to what McCray was dressed as. Cleopatra? A Greek woman? Who can say, really? All we know is that they rocked the hell out of whatever these costumes were. 
2015: The Mets 
Not the type to sit on the bench. #LGM #graciehalloween pic.twitter.com/z8zys9pJ8z

— Chirlane McCray (@NYCFirstLady) October 30, 2015
Everyone in the city knows that Hizzoner has has been a proud Red Sox fan for years. So, sure, he couldn't rock a Yankees uniform, but the Mets seem like a compromise everybody could live with. 
The costumes were true to form, but a little on the boring side, compared with the couple's more creative costumes throughout the years.
2019: Track stars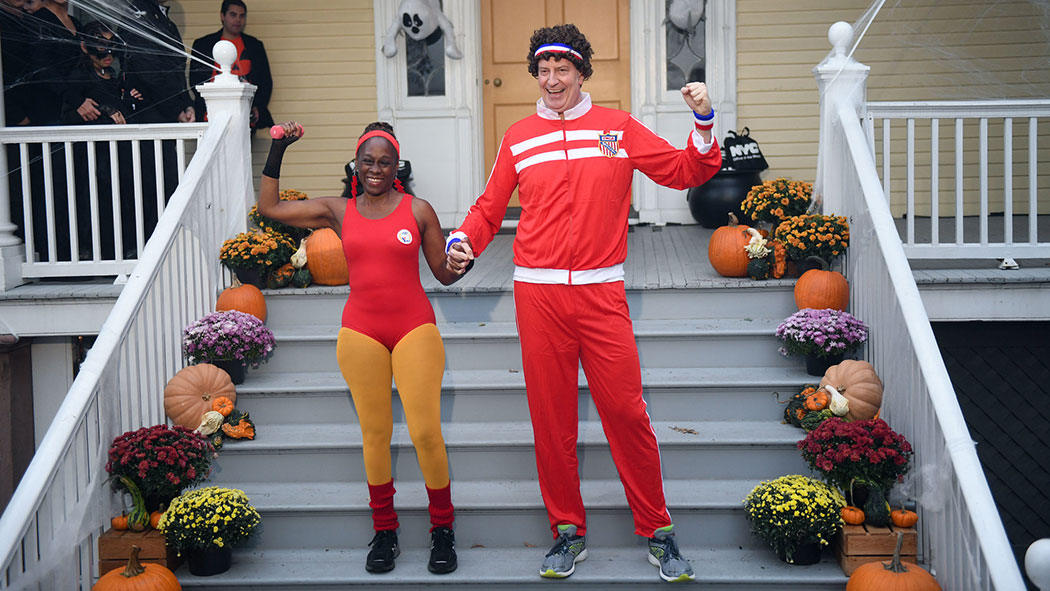 Okay, fine, these aren't awful, but de Blasio's curly wig cancels out whatever good the costumes had to offer. Sorry, I don't make the rules.
2017: Wonder Woman and Clark Kent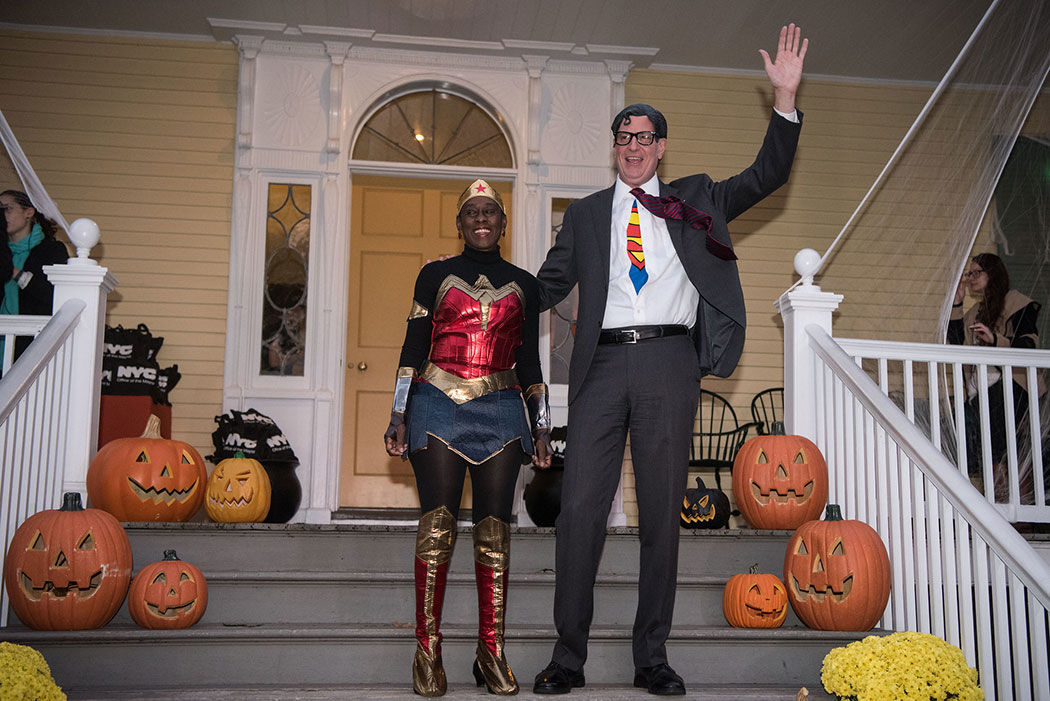 Though Clark Kent's most recognizable beau is Lois Lane, de Blasio and McCray made the bold move to represent Supes' relationship with his lesser-known sometimes-love-interest, Wonder Woman. (Though it's hard to imagine that much Comic Con trivia went into this costume choice.)
A little on the simplistic side, it's hard to get jazzed about costumes that look like they were picked up from the Spirit closest to Gracie Mansion. 
2014: Pirate and Princess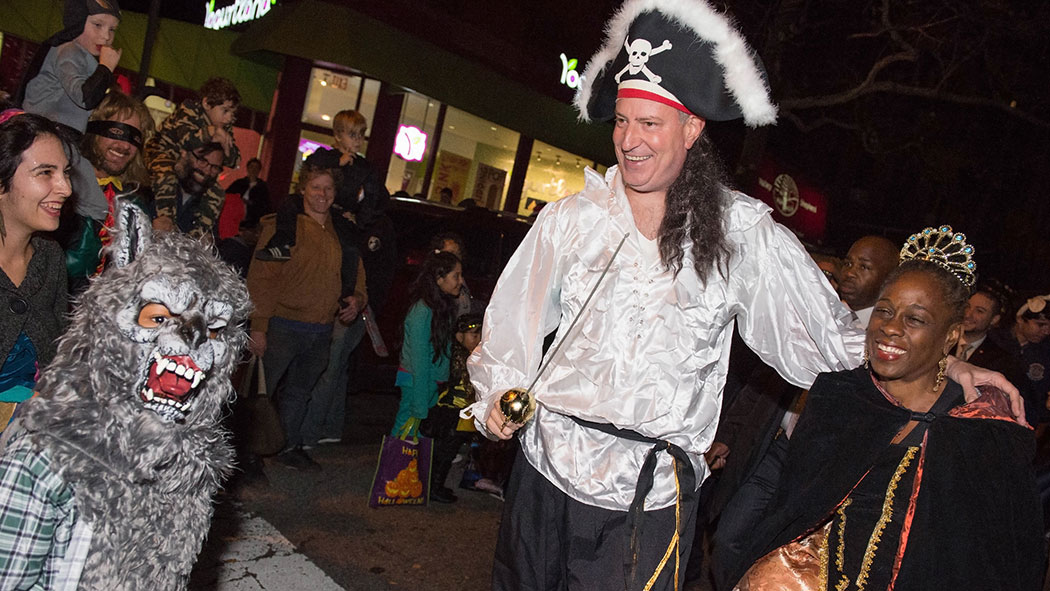 There's a lot to unpack in this photo, so to make things easier, we'll start with Blaz, whose pirate shirt truly gives the Seinfeld "puffy shirt" a run for its money. 
Hizzoner's shirt is so shiny that we're certain it blinded several people who looked directly at it during the Halloween parade – and yes, we know, it takes place in the evening. And then there's the long tuft of hair trailing down his back that looks less like hair than it does a rogue squirrel that found itself at Gracie Mansion at the wrong time.
McCray's princess costume is far less offensive – perhaps because it was mostly covered up by a cape – but we're not ready to forgive her for allowing the mayor to sport this monstrosity.