New York State
Democratic leaders of color reassert their voices on the state committee
A new Minority Caucus is being formed.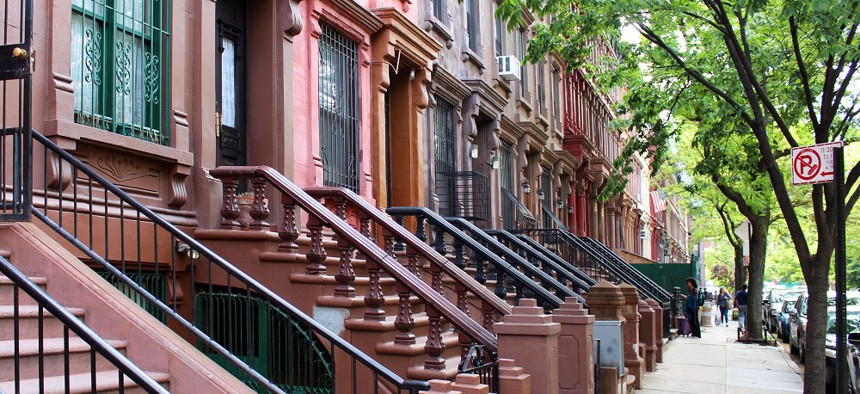 At a time when woke white progressives have become increasingly vocal within the Democratic Party, New Yorkers of color on the state party committee are looking to reassert their own voices by establishing an official Minority Caucus.
The new caucus aims to reorient the political conversation within the state committee away from "academic" debates that have "come at the expense" of minority communities, according to a resolution that was approved on Oct. 15 at a party meeting on Long Island. While the new caucus will not exclude white members from joining, the goal is to prevent their voices from dominating discussions – as happened with a previous iteration of a Black and Latino caucus, which later became known as the Liberal Caucus, which was in turn replaced by a Progressive Caucus.
State Committee Member Londel Davis, Jr. of Harlem said in an interview that discussions at the state committee too often focus on issues important to white progressives rather than communities of color. "I live in Harlem, so my issues with quality of life are different from other people in Manhattan," he said. "It's hard to get into a discussion about fracking when you got young children being killed in (New York City Housing Authority developments) and in our neighborhoods."
An increased focus on issues important to communities of color would be a welcome development, members of the state committee said. The committee is dominated by party leaders like Gov. Andrew Cuomo and many of the discussions in recent years have lacked impact on real-world issues, according to Nick Rizzo, a 34-year-old district leader from North Brooklyn who was a founding member of the reformist progressive group New Kings Democrats. "It's a Model UN for old people," he said. "They can write and pass resolutions. The resolutions don't matter. The whole thing is controlled completely from the top." This could make it difficult for minority members who hope that the new caucus will help the committee become more relevant to policy-making going forward compared to years past. 
The state committee is the official organization of the state Democratic Party, with each Assembly district getting at least two representatives of different genders. If a district contains more than one county – a common occurrence upstate – then two district leaders represent each county. The votes of district leaders are then weighted differently based on the vote the Democratic gubernatorial candidate received in the previous election.
While Democrats statewide have been divided in recent years between the party's progressive and moderate wings, the desire of minority members to have a caucus tailored to their interests is a separate matter, according to state party Chair Jay Jacobs, that goes back further in time. They're always going to be these tensions," Jacobs said. However, the re-emergence of an official caucus dedicated to the policy interests of minority communities does put white progressives on notice that they need to avoid overshadowing their fellow state committee members who harbor more moderate beliefs that are nonetheless well within the political mainstream. 
With the 2020 Democratic Party primaries at both the state and federal levels on the political horizon, establishing a Minority Caucus also signals that people of color are going to assert their voices in the process, according to District Leader Darren Lopez Rigger of Harlem. "Too many people have been putting the interests of the Democrat Socialists and Working Families Party before those of the Democratic Party and this caucus will help communities of color maintain a strong voice."
Powered By
NEXT STORY: De Blasio's history of campaign finance scandals