New York City
Staten Island is seeing a spike in thyroid cancer
State health officials say just don't screen for it, that'll solve the problem.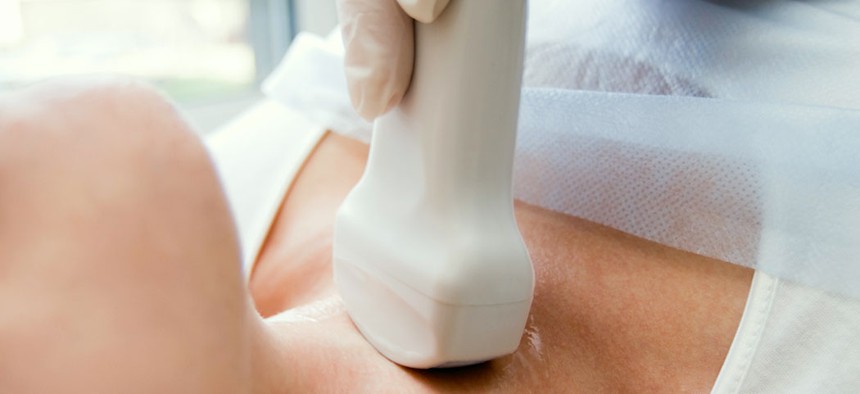 Staten Island is experiencing higher rates of thyroid cancer than anywhere else in the state, according to a new report from Politico New York – but the state is saying it's no big deal.
Based on data collected between 2011 and 2015, Staten Island residents have been diagnosed with thyroid cancer 67% more than the rest of the city's boroughs and 69% more than the rest of New York, according to a state Department of Health report, published in mid-October. The state's report also found that there aren't any harmful environmental factors at play and is chalking this uptick in diagnoses to the over-screening of a particular type of thyroid cancer which "is slow growing and rarely fatal." But Staten Island residents aren't convinced, according to Politico New York. 
Thyroid cancer diagnoses have soared since 1.5 million tons of debris from the World Trade Center attacks were transported to the Fresh Kills landfill on Staten Island, Politico New York reports. State health officials say that the site has not impacted residents – though a report on the landfill conducted by the city's health department is expected to be released before the year's end and may help to clarify things for concerned Staten Islanders. 
Residents are also blaming Great Kills Park, which is currently closed and undergoing a major environmental cleanup after radiation was detected there in 2005. One resident told Politico New York that a number of young people who played in the park as children are now developing thyroid issues – though scientists say it would require more than just a few sporadic play sessions over the years to develop cancer. 
Medical professionals at the Staten Island University Hospital have also considered that many 9/11 first responders reside on Staten Island, which could explain the rise in thyroid cancer rates among men in particular, according to Politico New York. 
Amanda Eisenberg, who wrote about Staten Island's elevated thyroid cancer rates for Politico New York, also revealed on Twitter that residents want an environmental impact report on the borough in light of this news, as much of the data reviewed by the state was outdated.
Residents want an environmental assessment of the borough, home to Fresh Kills Landfill and uranium plants from WW II. The state says there are no major environmental risks, but they used existing data sets that are old as 2000.

— Amanda Eisenberg (@aeis17) November 7, 2019
In a surprising move, state health officials are actually recommending a decrease in thyroid cancer screenings altogether.
"These screenings have detected mostly small papillary tumors, which are the most common type of thyroid cancer, grow very slowly and are rarely fatal, especially in people showing no symptoms," Jonah Bruno, a spokesperson for the state's Health Department, told Politico. "The U.S. Preventive Services Task Force recommends against screening for thyroid cancer in asymptomatic adults, because the treatment (e.g., surgery) can cause greater damage to patients' health than the untreated tumors generally would."