New York City
Top headlines of the NEXT decade
¡Adios, de Blasio!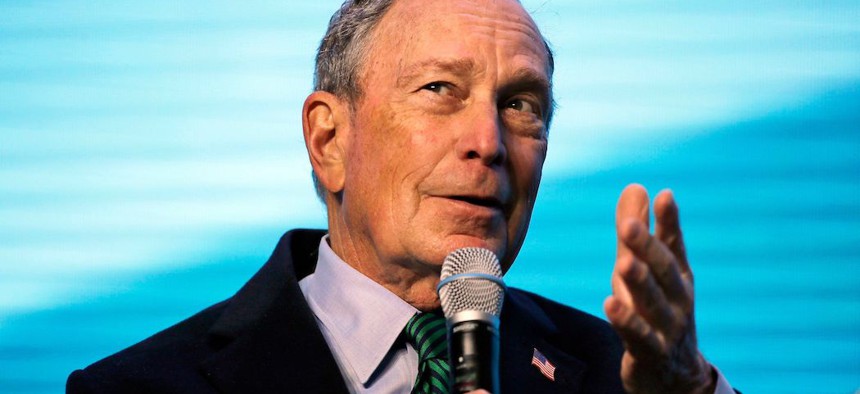 "President Donald Trump Wanted a Moat Filled With Alligators and Snakes at Border."
Go back to 2009 and tell somebody that would be a real headline in 10 years. The 2010s were packed with news that would have defied belief for anybody who didn't write for "The Simpsons."
With that in mind, here's our rough guess for what the '20s have in store for New York politicos.
2020
Chasing Yang for Dem Nom, Bloomberg Plans to Give Americans $1,001 Each Month
2021
GOP Takes Control of State Senate as Socialist Dems, Mainline Dems Fail to Form Coalition
2022
NYC Approves New Sales Tax to Fund Floating Landing Strip at Amazon's West Side Compound
2023
De Blasio Expected to Resign as Ambassador Following Nicaragua Motorcade Scandal
2024
Sen. Ocasio-Cortez Rallies in Chenango to Name Oat Milk as NY's Official Milk Substitute
2025
SI Mayor Borelli Questioned Over High Taxes at New Dorp Town Hall
2026
Cuomo Tops Trump Jr. to Win Historic Fifth Term
2027
Sources: New York "Close" to Legalizing Recreational Marijuana
2028
JCOPE Completes Investigation of Former IDC Leader Jeff Klein
2029
Trillionaire Mogul Mike Bloomberg, 87, Considering a Presidential Run
Powered By
NEXT STORY: City & State's best covers of 2019