New York State Assembly
Assembly primary challengers who are raising big money
New disclosures show that several incumbent Democrats are being outraised by their opponents.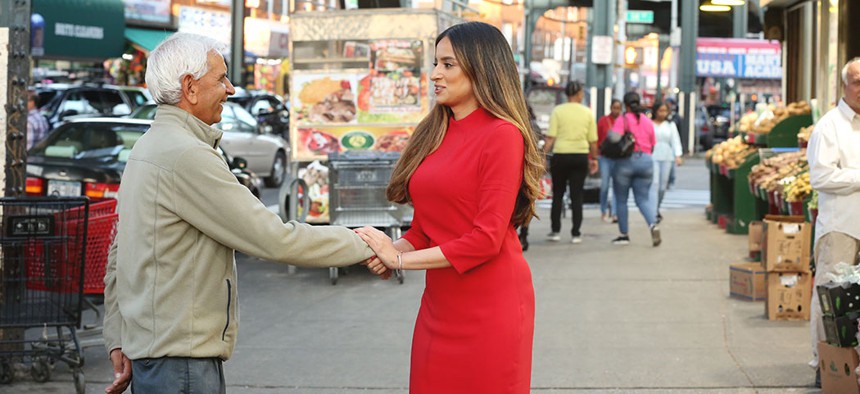 New financial disclosures show several candidates who have never held public office are outraising the incumbent members they are challenging for Assembly seats representing New York City. 
Fundraising by itself does not guarantee victory – some successful state Senate candidates in the 2018 elections were raising relatively small amounts of money at this point in the election cycle. However, building a significant war chest can make a candidate a real contender, given how much name recognition and political messaging money can buy. 
By that measure, there are several candidates who are sticking out among the current slate of primary challengers with six months to go before the June Democratic Party primary. Here are three races where new disclosures show a Democratic primary challenger outraised the incumbent in the last quarter. 
District 73
Parts of Midtown East and the Upper East Side in Manhattan
Incumbent Dan Quart raised $55,975 in the last quarter.
Challenger Cameron Koffman raised $449,322.68.
The 22-year-old first-time candidate has little work experience but big family connections to donors who have some of the deepest pockets around. (He is related to real estate baron Richard LeFrak, a close friend of President Donald Trump's.) Big names, some with Republican ties, that have contributed to his campaign include real estate billionaire Steven Roth, former Trump economic advisor Gary Cohn, former Regents Chancellor Merryl Tisch, businessman Ron Kramer, and Alan Mnuchin – brother of U.S. Treasury Secretary Steve Mnuchin. A spokesman for Koffman said there are no plans to return any of those donations.
While there have been more than 750 contributors to Koffman's campaign, a total of 100 people accounted for $300,712 of his fundraising, according to a Politico analysis. Koffman has spent about $100,000 thus far. Quart, meanwhile has spent $77,556 while raising $55,975 in total. Koffman and Quart have $347,269 and $40,809 on hand, respectively.
District 65
Chinatown, the Lower East Side and the Financial District, parts of Tribeca, East Village and SoHo in Manhattan
Incumbent Yuh-Line Niou raised $118,925.98.
Challenger Grace Lee raised $155,933.34.
Financial disclosures show businesswoman Grace Lee has a significant edge in getting four-figure amounts from supporters, though both candidates have raised money from donors big and small. Both candidates are young, Asian-American women with dueling versions of what type of representative the district needs. Niou has a reputation as among the most left-leaning Democrats in the state Legislature. Lee is leaning on her past experience in business and activism to argue that she has a better feel for what local residents really want in an elected official. Niou has more cash on hand at the moment ($156,547.40) but Lee's fundraising suggest that she could close the gap in the coming months. 
District 38
Parts of Ridgewood, Glendale, Woodhaven, Ozone Park and Richmond Hill in Queens
Incumbent Michael Miller raised $54,419.
Challenger Jenifer Rajkumar raised $230,027.
Even if Rajkumar hadn't given her campaign $50,000 over three months, she would still be in good financial shape. Miller, a five-term incumbent, has $37,302 on hand to face an opponent who is seeking to define him as a "do nothing" legislator who purportedly opposes women's rights and is out of step with immigrant constituents. Miller might want voters to see his side of things, but that's going to be hard to do unless he either gets help from Assembly leadership or raises more money to compete against Rajkumar – a former district leader from Manhattan – whose disclosure shows lots of donations from people who appear to be South Asian Americans.