New York City
City Hall staffers to ask for union recognition
Just a few short months after launching their union bid, staffers are hoping to have Speaker Corey Johnson formally recognize them.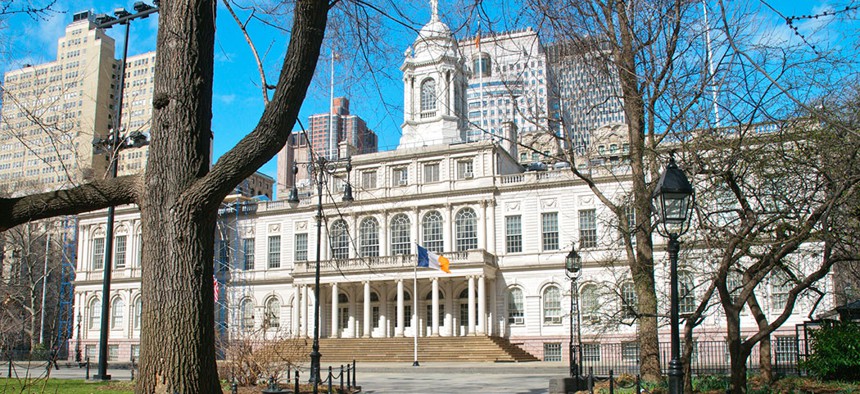 After several months of organizing efforts, New York City Council staffers are expected ask Speaker Corey Johnson to formally recognize their union on Monday.
In late November of last year, staffers began a card campaign, which involved collecting signed union cards to show support for the creation of a union. While only 30% of employees' signatures are required before an election to unionize can be held according to labor laws, it is reported that 60% of staffers currently working for City Council members as well as the Council's finance division, which is part of the Council's central office, have been collected. 
"I think it's a testament that in two months we were able to organize 60 percent of the staff to sign cards," Zara Nasir, director of the Council's Progressive Caucus and a key union organizer for the staffers, told Politico New York. "It's a testament to how ... aides feel about their working conditions presently and how much they need to improve."
The union is expected to deliver a letter to Johnson on Monday, asking him to recognize the union's bargaining units for staffers hoping to be represented by the Association for Legislative Employees – which they anticipate he will. The speaker expressed his support for the staffers' desire to unionize, when their efforts were first revealed on Nov. 18, 2019. 
Should the union be recognized, City Hall will have to begin negotiations with staffers over the terms of their contracts.The creation of such a union is unprecedented and some have speculated that its formation could have a big impact on how City Hall operates in the future. 
The primary goals of the staffers' union is to provide staffers with more equitable pay and setting minimum salaries, in addition to creating greater job stability, considering the high rate of turnover among staffers.