New York City
Fictional New York City 'councilor' endorses Jimmy Van Bramer
Actor Kal Penn has come out in support of Van Bramer's quest to be Queens borough president.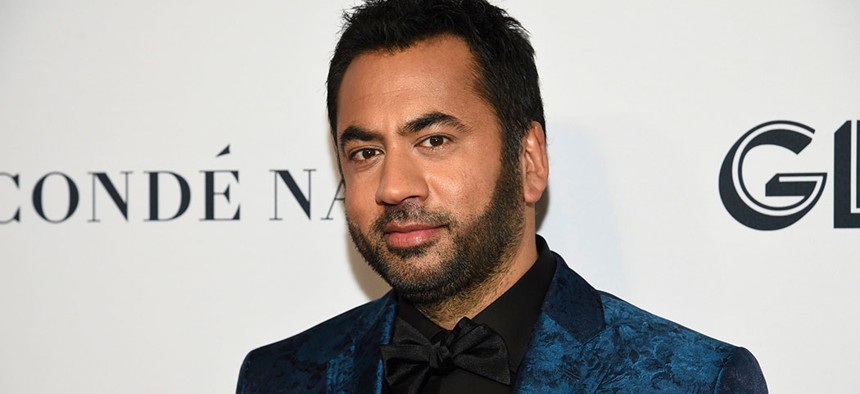 In his campaign for Queens borough president, New York City Councilman Jimmy Van Bramer can now count on the support of the fictional former City "Councilor" Garrett Modi – better known as stoner comedy and Obama administration veteran Kal Penn. 
Penn rose to prominence for getting lost on a pot-fueled food run in "Harold and Kumar Go To White Castle." He more recently created and starred in the short-lived NBC comedy "Sunnyside" as a disgraced councilman from the Sunnyside neighborhood of Queens who drove drunk instead of high. The show revolved around him helping a group immigrants attempting to gain their citizenship. Weirdly, Penn's character referred to himself as a "councilor," was elected in a year no City Council races were actually held, and served longer than allowed under term limits. But Van Bramer, who represents Sunnyside in reality, described the show last year as "a lot of fun" and called Penn "a very talented writer and actor." The councilman even said at the time of the show's premiere that he would like to appear in an episode if production ever came to the Big Apple. (The series filmed in Los Angeles.)
The show got canceled before Van Bramer could live out his dreams. But he and Penn met several months before "Sunnyside" first aired at a Pete Buttigieg campaign event, where Van Bramer formally introduced himself and offered his political and Queens expertise. (Van Bramer endorsed U.S. Sen. Elizabeth Warren for president in September.)
Their relationship has come a long way since May 2019, when Van Bramer tweeted at Penn to congratulate him on the series only to receive radio silence.
"I got to know Jimmy Van Bramer this past year, and was quickly impressed with his progressive values and genuine ability to connect with his constituents," Kal Penn said in a statement to City & State. "Queens is the most diverse cross section of America, and Jimmy is running to make sure that all of us … can thrive despite national efforts to divide and tear us down."
Penn is no stranger to politics. He was a member of President Barack Obama's National Arts Policy Committee during the 2008 campaign, and served as a co-chair of Obama's re-election campaign. In 2009, Obama appointed Penn as the associate director of the White House Office of Public Engagement, where he worked on outreach to students about policy. In the 2016 presidential race, Penn campaigned for U.S. Sen. Bernie Sanders and has been a vocal critic of President Donald Trump. But Penn has largely kept his political advocacy on the national level. A native of New Jersey, Penn told The New York Times that his Indian-American family frequented Jackson Heights, a Queens neighborhood, when he was young. It's one of the most diverse neighborhoods in America and his familiarity with it inspired him to set his show in Sunnyside, which has similar demographics, but a catchier name – especially, as Penn told the Times, compared to Flushing. 
Penn has also made headlines in the past for raising money for Syrian refugees. "Kal Penn has done incredible work on behalf of immigrant and refugee communities," Van Bramer said in a statement to City & State. "I am proud to have him in my corner, fighting back against the Trump administration for a Queens where everyone can succeed no matter where you come from or what language you speak."
The borough president's seat officially opened up on Jan. 1 when Melinda Katz vacated the office to begin her new job as Queens district attorney. Van Bramer faces five other contenders in the March 24 special election to replace her, including his City Council colleagues Donovan Richards and Costa Constantinides. Former City Councilwoman Elizabeth Crowley, police reform advocate Anthony Miranda and former Assistant District Attorney James Quinn are also running. It remains unknown who Cheech and Chong will be endorsing.
Update: This story has been updated to include Van Bramer's endorsement of U.S. Sen. Elizabeth Warren for president.