New York City
Murder rose by 8% in NYC in 2019
The slight uptick in murders, however, is nothing to be concerned about.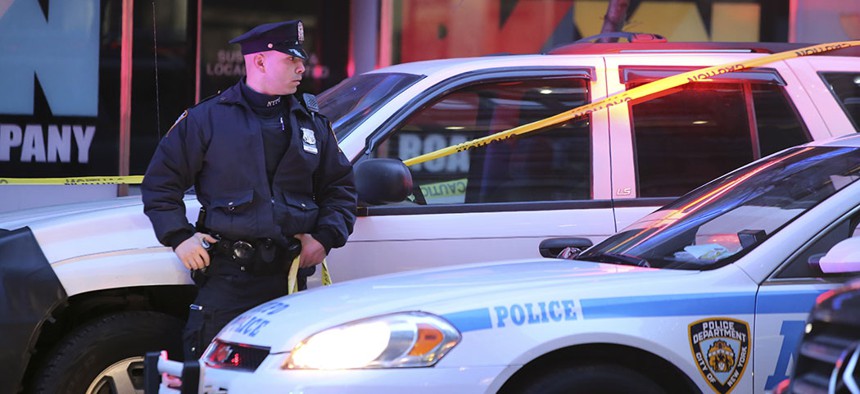 For the first time in three years, New York City's murder rate has gone up. By 8%, that is.
Roughly 318 murders occurred in 2019, up from 289 in 2018, but that's not necessarily an indication that crime in the city is on an upward trajectory. "One year doesn't a trend make," Dr. Chris Herrmann, a former Crime Analyst Supervisor for the New York Police Department, told The New York Times.
Among the murders included in the NYPD's count are 27 "reclassified homicides," violent assaults from the year prior which were recategorized after the victims of these assaults died from their injuries. 
The city's murder rate has dramatically declined over the last 30 years. In 1990, New York's murder rate peaked at its all-time high of 2,605. It is now 90% lower and 30% below the national rate. 
The NYPD has speculated that the slight rise in homicides may have something to do with an increase in gang violence throughout the city. 
Other violent crimes rose slightly last year as well, shootings and robberies inched up by 3% and assaults rose by 1.4%, while the number of reported rapes dropped by 2.5% and the city's overall violent crime rate remained at a historic low. 
"Percentages are often the wrong thing to look at," Barry Friedman, a crime expert and professor at the New York University School of Law, told the Times. "If crime has been driven down to historically low levels, then increases look larger on a percentage basis."
Police officials are likely to increase their presence and reach out to any possible gang members due to this slight rise in crime. "I think perspective here is important," New York City police commissioner Dermot F. Shea told the Times. "But any uptick is a concern."