Manhattan
Brooklyn DA's general counsel mulling Manhattan DA bid
Tali Farhadian Weinstein could be the latest challenger to take on Cyrus Vance Jr.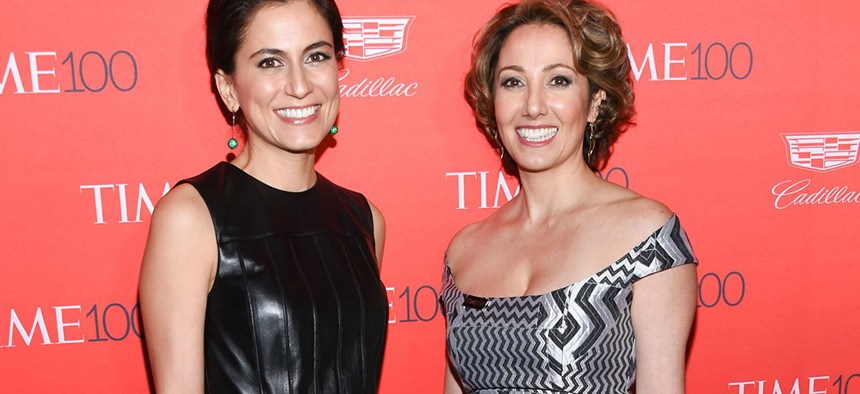 The Manhattan district attorney race may be over a year away, but the already packed race may get even more crowded. Tali Farhadian Weinstein, the general counsel in the Office of the Brooklyn District Attorney, is seriously considering a bid for Manhattan district attorney, two sources familiar with the contest told City & State. "She's definitely considering" a run, one source told City & State over the phone.
Vance, who has not said whether he is running for reelection in 2021, has been facing headwinds in recent months, including dwindling campaign contributions and calls for his resignation from New York City Public Advocate Jumaane Williams, the New York City Council Women's Caucus and others in response to his record on sex abuse cases. 
If Farhadian Weinstein does end up running, she'll be facing Assemblyman Dan Quart, New York Law professor Alvin Bragg, attorney Janos Marton, Liz Crotty, civil rights attorney Tahanie Aboushi, a former prosecutor in the Manhattan DA's office, and, potentially, the three-term incumbent Vance. Julie Menin, New York City's current census czar, is also rumored to be considering a run for the position.
Farhadian Weinstein has worked as general counsel in the Brooklyn DA's office since she was appointed to the position by Brooklyn District Attorney Eric Gonzalez in 2018. Before that, she was a senior fellow at New York University Law School's Center on the Administration of Criminal Law as well as an adjunct law professor at the university. From 2004 to 2006 she worked as a law clerk to U.S. Supreme Court Justice Sandra Day O'Connor. She graduated and received her law degree from Yale University and was a Rhodes Scholar at Oxford University in England. 
An Iranian immigrant, Farhadian Weinstein wrote an opinion piece for The New York Times in 2019 about her own immigration journey and criticized President Donald Trump's new immigration policies. 
The attorney is married to Boaz Weinstein, the founder of Saba Capital Management who has been called the "wunderkind of the New York hedge fund world." In 2012, Forbes estimated that Weinstein brought home $90 million the previous year. That same year, Weinstein purchased a $25.5 million apartment in Manhattan. And as Weinstein's business has grown, it's likely his earnings have risen significantly. 
Farhadian Weinstein's family wealth could pose a challenge for her campaign should she ultimately decide to run, as voters are growing more wary of wealthy politicians' exorbitant campaign spending. One of the main criticisms that has faced current Manhattan District Attorney Cyrus Vance Jr. is that he has allegedly shown more favoritism toward the wealthy and powerful.
Her husband also made past donations to Republican Mitt Romney's presidential campaign in 2012. According to Federal Election Commission filings, Weinstein donated over $50,000 to the Romney Victory Fund, Inc. However, Weinstein also donated to Hillary Clinton's presidential campaign in 2016, in addition to other Democratic candidates vying for an array of positions across the country.
Farhadian Weinstein did not immediately return a request for comment. 
Powered By
NEXT STORY: The Bloomberg campaign hits Caucus Weekend