Marcos Crespo
New York preps for coronavirus and hopes for Trusted Traveler Programs renewal
Rounding up the week's political news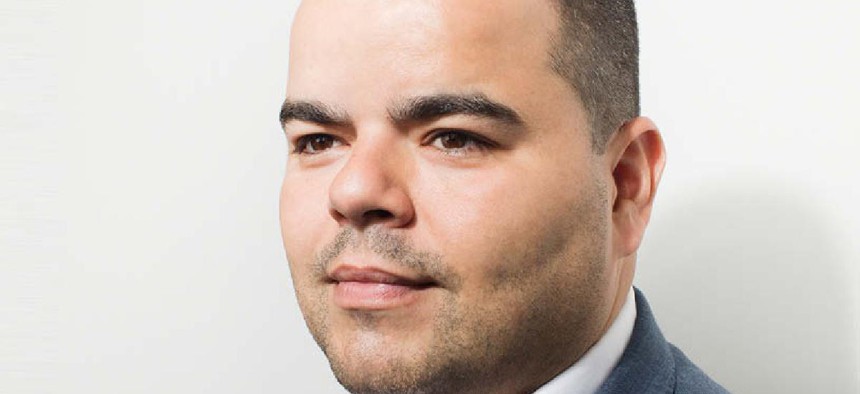 It was a week of celebrities in New York politics. Gov. Andrew Cuomo's old buddy Ben Stiller, who directed a faux Cuomo in the Showtime miniseries "Escape at Dannemora," was back in Albany to advocate for more funding for a refugee program. And downstate, New York City Mayor Bill de Blasio enlisted the help of aging rocker Billy Idol for a new public campaign against – wait for it – idling! Sounds like Cuomo needs to up his celebrity pun game. Keep reading for the rest of the week's non-celebrity political news. 
Crespo throws in the towel
Assemblyman Marcos Crespo has announced to constituents that he is not seeking reelection this year. In an emailed statement, he said he plans to leave government completely, apparently quashing rumors he would run for Bronx borough president. Separately, it has been reported that Crespo is also stepping down from his position as chairman of the Bronx Democratic Party. Both developments come as a surprise and follow the decision of Bronx Borough President Ruben Diaz Jr., Crespo's ally, to drop out of the race for New York City mayor.
New York prepares for coronavirus
Both Gov. Andrew Cuomo and New York City Mayor Bill de Blasio have begun making plans to prepare for the increasing likelihood that the new coronavirus will come to the state. Cuomo has pledged $40 million to help combat the virus and outlined plans for home and hospital quarantines. He and de Blasio have asked federal officials if potential patient samples could be tested at a lab in New York City, rather than one at the Centers of Disease Control in Georgia, a process that takes several more days to get results. Cuomo was also one of several governors to recently speak with Vice President Mike Pence, who is heading up federal efforts to combat coronavirus. De Blasio announced that hospitals have made 1,200 beds available for potential patients and that 1.5 million masks will be distributed to health care professionals. Some hospitals in the city have also been taking steps on their own to prepare, like stockpiling masks, as the state officials move forward with their plan.
The fight over Trusted Travelers Programs is cooling
For the first time since the Department of Homeland Security announced that it was suspending Trusted Traveler Programs in New York, it appears state and federal officials may be nearing a compromise. The move by DHS came in response to New York's new Green Light law, which allows immigrants living in the country illegally to receive driver's licenses, but also prevents federal immigration agencies from accessing Department of Motor Vehicle data. Federal officials said that restricting access to that information poses a safety concern, while Cuomo said the suspension is simply political retaliation. However, Acting Secretary Chad Wolf called a recent proposed compromise from Cuomo "promising" and said it "could lead to a solution for New York." Under the proposal, the state would allow access to all DMV data with the exception of Social Security numbers. In statement, the Cuomo administration expressed hope that DHS will be "fair and open-minded."
A new strategy for the Gateway tunnel
As the Trump administration continues to hold up construction of a new rail tunnel under the Hudson River, Amtrak appears to be taking a different route in the meantime. Rather than using the money that it has pledged to build a new tunnel to replace the one currently in use, the company has proposed using those funds to rehabilitate the existing tunnel instead, which is over 100 years old and sustained damage from Superstorm Sandy. The federal government appears likely to approve the change. However, the extent of the repairs will likely be limited, as they must be completed without shutting down the tunnel. Doing so would not just cut off New Jersey trains from New York, but it would also effectively disable the heavily trafficked Northeast Corridor, which runs from Washington, D.C., to Boston.
New York City's new Train Foster Mom
With the exit of New York City Transit President and Train Daddy Andy Byford, the city was in need of a new train parental figure while transit officials search for a permanent replacement. Metropolitan Transportation Authority Chairman Pat Foye tapped Sarah Feinberg to fill the role in an interim fashion. Feinberg is a former Obama administration official who ran the Federal Railroad Administration for two years and whom Gov. Andrew Cuomo appointed to the MTA board last year. Feinberg would not say how long she thinks she'll serve as the city's transit chief, but pledged to continue Byford's work during the time she's in the position.
Powered By
NEXT STORY: Jumaane Williams' crusade to diminish support for Bloomberg