Campaigns & Elections
Rep. Elise Stefanik raises over $3 million, more than AOC
Being President Trump's attack dog pays off, but her opponent pulled in $2 million.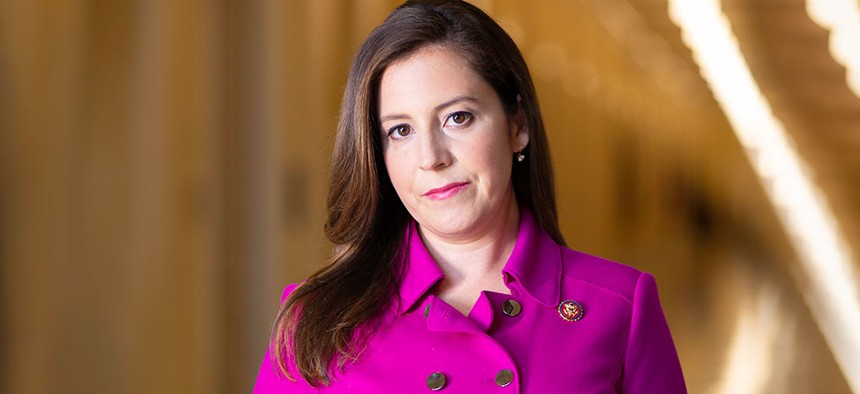 Thanks to her new status as a national Republican figure, Rep. Elise Stefanik raised $3.2 million in campaign funds during the last quarter of 2019 – putting her way ahead of her progressive counterpart Rep. Alexandria Ocasio-Cortez who raised $1.9 million. When Stefanik took office at age 30, in 2015, she was the youngest woman to serve in Congress – until Ocasio-Cortez was inaugurated at age 29 last year, but the biggest fundraiser on the Democratic side was House impeachment manager Adam Schiff, who raised $2.5 million. 
Stefanik, who represents the North Country, has seen a meteoric rise in popularity within the GOP thanks to her aggressive performance during the House of Representatives impeachment inquiry in November. President Donald Trump was so impressed with Stefanik's ferocious questioning that he asked her to be one of his advocates during the Senate's impeachment trial. 
The congresswoman is currently seeking re-election in her district, which includes the Adirondacks. She'll be going up against Democratic challenger Tedra Cobb, who she beat in a 2018 election by 14 points. 
Cobb has also raised a significant amount of campaign funds, and is reported to have $2.2 million on hand. Stefanik and Cobb traded insults over each other's fundraising, as Stefanik mocked Cobb's fundraising from celebrities such as Rosie O'Donnell and Cobb – who is forgoing donations from corporate political action committees, responded, "Elise Stefanik's campaign continues to be funded by the very corporations that have increased the cost of healthcare for New York families … Unlike Elise Stefanik, my vote will never be for sale."