Coronavirus
The community hit by coronavirus outbreak in more ways than one
Asian American politicians speak out against attacks and stereotypes.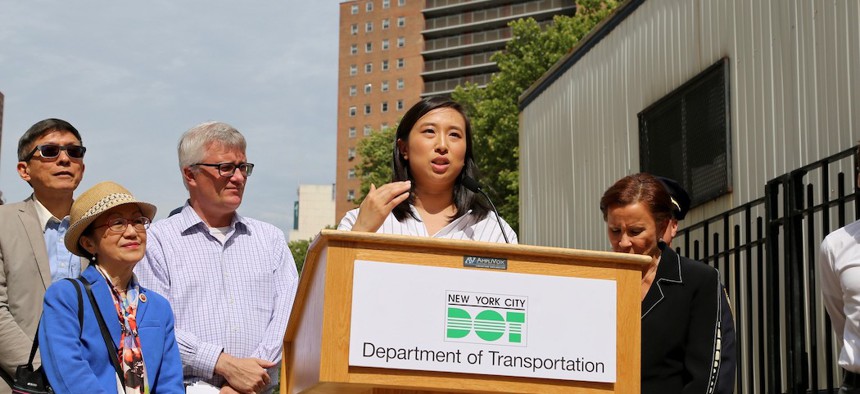 As Gov. Andrew Cuomo confirmed the state's 142nd case of coronavirus on Monday morning, four state lawmakers from New York City are speaking out on how the outbreak is hurting Asian Americans – literally and figuratively. 
The attention brought to people through their ethnic links to countries hit hard by the virus like China and South Korea is magnifying longtime grievances that stem from a painful history of discrimination. Racist incidents are on the rise. Businesses are struggling in Asian American neighborhoods like Manhattan's Chinatown and Flushing, Queens. 
"I am the only Asian American woman in our state Legislature," Assemblywoman Yuh-Line Niou said in an online video explaining her vote against a bill state lawmakers passed last week granting new emergency powers to Cuomo. "One of my mentors was born inside of an internment camp." The new law allows the governor to unilaterally deal with any "impending or urgent threat" as well as the "imminent" dangers already permitted under state law. 
Assemblyman Ron Kim justified his vote for Cuomo's emergency legislation by stating his hope that the governor would use some of the $40 million in emergency funding included in the bill to help struggling businesses in Asian American communities. While that has not happened at the state level, New York City Mayor Bill de Blasio did announce over the weekend new grants and low-interest loans to any businesses with fewer than 100 employees during the outbreak. 
Kim told City & State that Cuomo could do several things that would be difficult to do legislatively. This includes directing banks to waive fees and giving small businesses a three-month grace period to catch up on loan payments, similar to what he did after Hurricane Sandy, according to Kim. Cuomo also should speak out publicly to allay concerns that receiving government health services could jeopardize people's immigration status, Kim added. "Even if they're sick, they're in a conundrum," Kim said. 
The Queens assemblyman, State Sen. John Liu, Assemblywoman Rodneyse Bichotte and Assemblyman Clyde Vanel and local leaders will appear at a Monday afternoon press conference in Queens to express solidarity with the community. Niou and New York City Councilwoman Margaret Chin will host their own event in Manhattan later on Monday. 
The media has played a role in fostering misunderstandings of how coronavirus is spreading through photos used by outlets like the New York Post and The New York Times that show Asian Americans with face masks in circumstances unrelated to the outbreak. While police said a fatal stabbing of an Asian American man in Brooklyn could not be linked to coronavirus, it still could embolden additional attacks, according to Kim. "Now is not the time to demonize and vilify one group of people," said Kim, who is among a handful of Asian American lawmakers in Albany. "There are no walls when it comes to the virus."