New York State
Independent pharmacies need COVID-19 testing support
Unlike CVS and Walgreens, the state's smaller pharmacies may struggle to begin administering coronavirus tests.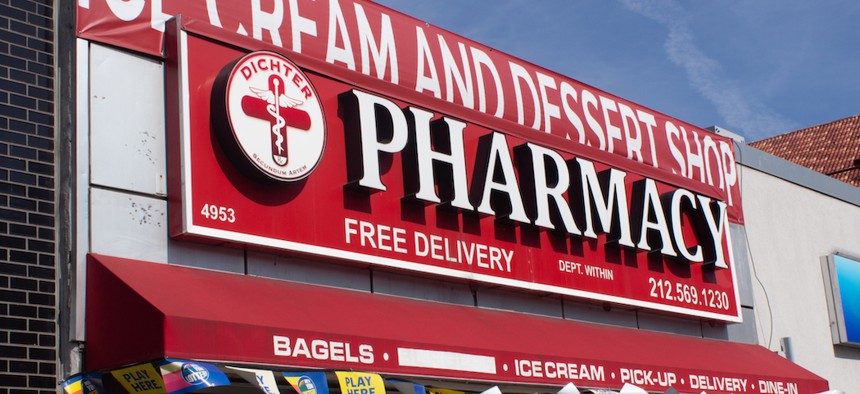 About a month after Gov. Andrew Cuomo signed an executive order allowing pharmacies across the state to administer COVID-19 tests, the state's independent pharmacies are unprepared to begin testing for the virus.
Some pharmacists were not even aware that they were supposed to begin administering coronavirus tests until they heard the governor discussing the order on the news. "I don't know if we're even going to be doing the testing or not," a pharmacist at the VIP Pharmacy Corp. in Queens, told The City. "There's just way too much lack of information at the moment for us to go ahead and go through with it."
The governor signed the executive order on April 25 to be able to utilize more than 5,000 pharmacies to increase the state's testing capability, which is key to reopening the state. However, The City reported that numerous independent pharmacies had not been given any support from the state that would prepare them to begin COVID-19 testing, such as access to tests or training to learn how to administer them.
Unlike chain pharmacies, such as CVS and Walgreens, most independent pharmacies do not typically have registered nurses on staff. This has left many wondering if they'll be able to administer COVID-19 tests themselves or if they'll need to hire additional help. Some pharmacists have also begun calling on the state for training to learn how to administer the COVID-19 test, which would enable them to begin testing. "The first thing we need is the training that was mentioned in the executive order from the Department of Health," Steve Moore, president of the Pharmacists Society of the State of New York, told The City. "We need to understand what that means and what they're looking for. And the other thing that we will probably need help with is access to the tests."
But many independent pharmacies do not have the same cash flow as bigger chains, which means they might not be able to order COVID-19 tests in bulk, which can cost anywhere from $25 to $100 per test. A large number of pharmacies have also lost a significant amount of money due to the coronavirus crisis, which would make having enough money to procure the tests even more difficult. There's also confusion over which COVID-19 tests pharmacies should be purchasing, aside from who will be responsible with purchasing them.
Moore told The City that the state should obtain the tests and be in charge of distributing them to independent pharmacies, as it has done with vaccines. He added: "That model does exist, and that would be the fastest and easiest way to get started."
Powered By
NEXT STORY: Where are the ex-IDC members now?