Who exactly is a lobbyist?
According to New York regulations, they're not just cutting backroom deals.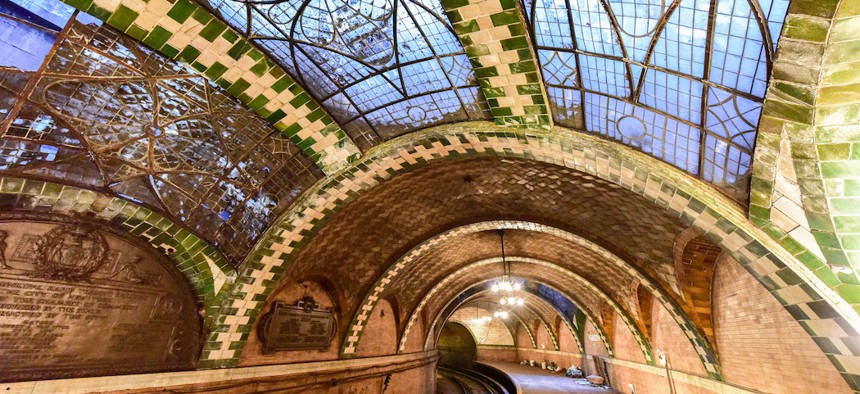 What do a land use attorney, a campaign consultant and the leader of an advocacy organization all have in common? 
In New York, there's a good chance they're all lobbyists.
Lobbying plays a key role in city and state government, but it isn't limited to the stereotypical operator working out deals in smoke-filled back rooms. That's because the scope of actions that require individuals to register as lobbyists is especially broad in New York.
According to both New York City and state law, a lobbyist is "every person or organization retained, employed or designated by any client to engage in lobbying." That seems straightforward enough, but the key is defining what is considered to be lobbying. The definition includes "any attempt to influence" the passage or defeat of legislation, the adoption or rejection of rules or regulations by a state or city agency, ratemaking determinations and procurement decisions. That covers a wide array of avenues through which someone may attempt to influence just about any decision that requires some form of action by a government body or agency.
Any lobbyist or firm that expects to spend or receive over $5,000 related to lobbying must register with the state Joint Commission on Public Ethics, known as JCOPE, or the City Clerk's Office for any activity in New York City. The same is required for any organization that does not hire an outside lobbyist, but expects to spend money lobbying on its own behalf. All registered lobbyists have to file reports on their activities every two months. Organizations that hire lobbyists and expect to spend over $5,000 must file reports as well. All of that information is available to the public in searchable databases.
There are any number of traditional government relations firms that openly advertise their lobbying services, including top New York City lobbyists Kasirer, Capalino+Company and Bolton-St. Johns. These kinds of firms engage in activities that one generally thinks of when one thinks of lobbyists. Private companies, advocacy organizations and nonprofits employ them to go directly to lawmakers and other government decision-makers to get favored legislation passed, a project approved or a valuable contract procured. 
There are also law firms with government relations practices, like Greenberg Traurig, Davidoff Hutcher & Citron and Cozen O'Connor, which also includes the adjacent Cozen O'Connor Public Strategies. Lawyers in the government relations practices of these firms provide many of the same services of lobbying and public affairs firms not staffed by attorneys. On its website, Greenberg Traurig says that its New York Government Law & Policy practice can "create a strong 'on the ground' presence for clients" thanks to the relationships its lawyers and lobbyists have with decision-makers.
Although some lawyers may not consider themselves lobbyists, the two occupations often overlap. Ken Fisher, a real estate attorney with Cozen O'Connor, said he considers himself to be both. If a lawyer representing a client engages in activity that state or city law considers lobbying, that person is a lobbyist. Fisher said that while there may be negative stereotypes associated with the word "lobbyist," it doesn't change the reality of the work. 
This is also true for law firms that file as lobbyists not because of government relations work, but because of their real estate or land use practice. Many major development projects in New York City first go through a lengthy process in order to get a rezoning approved. Traditional lobbyists often represent real estate companies to advocate for individual projects, but so do lawyers. 
Law firms specializing in real estate and land use, such as Kramer Levin and Fried Frank, which are both listed among the city's top lobbyists based on annual revenue, may hire outside lobbyists to handle public relations and direct contact with elected officials, but their lawyers still engage in what the law considers lobbying. "When they stand up at a public hearing, they are advocating for their client in the same way that a third-party lobbyist may be in some elected official's office," Fisher said. 
Fisher, who as counsel to the New York Advocacy Association considers himself "the lobbyist's lobbyist," said that lawyers working on land use decisions have been required to register as lobbyists for decades because influencing such decisions legally constituted lobbying. But until fairly recently, many didn't comply because of lax enforcement. He said that changed in 2013 when the city expanded its lobbying law, bringing attention to the requirement.
There are also firms, thanks to a fairly expansive definition of lobbying in the state, that need to register even when they engage in activities that may not be considered lobbying elsewhere. One example is Tusk Strategies, which develops and runs public campaigns for its clients and does not consider itself a lobbying firm. Although lobbying is one aspect of the campaigns the firm runs, along with social media and opposition research, Tusk Strategies CEO Bradley Tusk told City & State his firm typically relies on third-party lobbyists to complete such work if it's required. And even though employees engage in some in-person advocacy if they happen to have a connection with the right lawmakers, "it's a minor part of our overall work (and) there's no allergy whatsoever to doing traditional lobbying," Tusk said.
Tusk referred to a 2018 decision by the state Joint Commission on Public Ethics to expand the definition of lobbying beyond physically meeting with elected officials or personally calling them. He said it makes his company "fall into a weird category" after the new rules went into effect in 2019. "People hire us to design and run really big campaigns," Tusk said. "In most states, that isn't lobbying." But he said that thanks to the 2018 changes, which were meant to cover politically connected consultants that technically did not fall under the lobbying law before, made "anything legislatively focused" count as lobbying.
Many advocacy organizations also register as lobbyists because their employees engage in direct lobbying of lawmakers. Some also hire the same lobbyists that major corporations do. Although these organizations generally don't have a financial interest in what they are lobbying for in the way that private companies do, they are still considered lobbyists. 
The same goes for human services nonprofits, whether their own employees lobby or they hire an outside lobbyist. And while these organizations may have the public interest in mind, they also stand to benefit financially if, for example, they are allocated funding in a budget or are awarded a government contract. "The credibility between a mission-driven organization and a profit-driven organization may be different – one may be more suspect than the other," Fisher said. "But the technique of lobbying, the objectives of the lobbying is the same." 
The line may be drawn, though, for private citizens like Kat Sullivan. For months, JCOPE demanded that Sullivan, an alleged rape survivor, register as a lobbyist because she spent over $5,000 advocating for the passage of the Child Victims Act, including the purchase of billboards. Sullivan independently used some of her settlement money from a lawsuit over the alleged rape to support the legislation. She maintained that she was simply expressing her First Amendment right to free speech. While JCOPE maintained that it was in the right, it eventually dropped the issue. 
While Sullivan may have been attempting to influence public policy, which could be considered lobbying, she was not employed by anyone to do so, which is part of the state definition of a lobbyist. "If she had taken a bus to Albany and knocked on doors in the Capitol, no one would have questioned whether she had to report the bus fare," Fisher said. "At the end of the day, the statute requires you to be engaged in compensation for somebody … but nobody hired her to do it."