New York State
Watchdog: Group homes couldn't get PPE from state
A new complaint said disabled children and adults were discriminated against in the scramble for masks and gloves.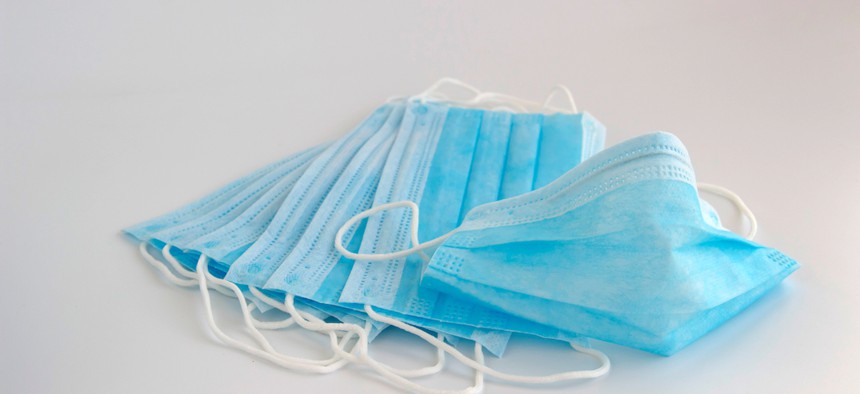 During the height of the coronavirus crisis in New York, a watchdog alleged that group homes accommodating 40,000 disabled children and adults did not receive much-needed personal protective equipment.
As of June 7, 2,101 group home residents in New York have contracted the virus and 342 have died.
Disability Rights New York, the state's federally funded disability watchdog, filed a federal complaint on April 7 that alleged the state discriminated against people with disabilities and group home staffers by not providing them with masks, gowns and other equipment, Newsday reports. The claim also seeks to make group homes that care for residents with disabilities at the same priority level for receiving protective equipment as hospitals, nursing homes, emergency medical services and dialysis centers.
Many group homes across the state were forced to search for masks and gowns at local pharmacies and online, often paying higher prices for materials out of necessity. "The inability to obtain critical protective gear for staff and residents magnified their exposure and risk," Timothy Clune, executive director of Disability Rights New York, told Newsday. "By designating these congregate settings as a priority to receive PPE, our clients at least have a fighting chance."
Much like nursing homes, it is nearly impossible for caretakers in group homes to maintain a 6-foot distance from other people, as many of their tasks include helping patients dress, lifting them out of bed and washing them. This makes having a steady supply of masks, gowns and gloves imperative to reduce the risk of transmitting the coronavirus to their residents. Advocates said the lack of protective equipment available to group homes may have worsened the spread of the virus in those settings.
Disability Rights New York said in its complaint that New York needs to factor group homes into the equation when preparing for a future resurgence of the coronavirus, so that it does not repeat its mistake.
AHRC New York City, an organization that serves people with intellectual and developmental disabilities, has been working with other nonprofits to track the spread of the coronavirus in group homes. It is also working with Syracuse University to assess what risk the virus poses for people with disabilities. "We're trying to restratify our population in a way that gives us the ability, going into the fall, if there is a resurgence – we really can tell, not just anecdotally, who are the people who are at-risk with the resurgence of the virus," Marco Damiani, CEO of AHRC New York City, told City & State sister publication NYN Media.
The U.S. Health and Human Services Department did not respond to the claim, and the state Office for People with Developmental Disabilities said it is monitoring the situation.
"At the onset of the current public health emergency, OPWDD responded by activating our emergency response team to closely monitor all reports of possible contact within our system across the state and created a 24-hour emergency services number for providers and staff to call with any issues or PPE needs," Jennifer O'Sullivan, a spokeswoman for the state Office for People with Developmental Disabilities, told Newsday. "We continue to monitor the needs of our providers."