New York City
A rare summer legislative session and Sheldon Silver is headed to prison
Rounding up the week's political news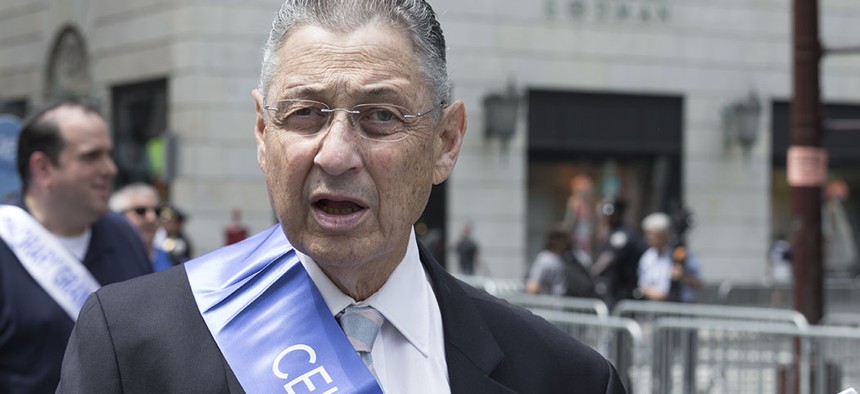 There's no shortage of things to worry about these days, from the pandemic to financial insecurity and ongoing anti-racist protests. But – for now, at least – New York City residents don't have to worry about unidentified federal law enforcement officers grabbing them off the street and hauling them away in unmarked vehicles, like what is happening in Portland, Oregon. President Donald Trump threatened to send officers to New York City to crack down on protesters and to aid with rising crime rates, but Gov. Andrew Cuomo said that won't be happening. The New York City Police Department certainly handled a raid of Occupy City Hall protesters just fine on their own – keep reading for more on that and the rest of this week's news.
Election results trickle in
About a month after the June 23 primary, final results are finally coming in for a number of close and contentious races. Many were called for insurgent candidates like Emily Gallagher, who trailed Assembly Member Joe Lentol in Brooklyn by more than 1,700 votes before absentee ballots led to her defeat of Lentol, a veteran of nearly 50 years in the chamber. Democratic Socialists of America-backed Phara Souffrant Forrest and Zohran Mamdani also emerged victorious in their races against Assembly Members Walter Mosley in Brooklyn and Aravella Simotas, respectively, in Queens. Like Gallager, Souffrant Forrest made up an election night deficit to come out on top. Additionally, Jenifer Rajkumar defeated Assembly Member Michael Miller and Jessica González-Rojas bested Assembly Member Michael DenDekker, both in Queens. Provided they win in November – and all the insurgents are expected to – Mamdani and Rajkumar will become the first South Asian lawmakers elected in New York City. Meanwhile, New York City Council Member Ritchie Torres officially declared victory in his race for the 15th Congressional District, although that race had effectively been decided long before. And Rep. Chris Jacobs was sworn in after his special election victory in the 27th Congressional District.
A rare summer session
State lawmakers returned to Albany – most of them doing so virtually – for a rare summer session to pass a variety of bills after the coronavirus pandemic cut session short earlier this year. Lawmakers eyed legislation both big and small, having to do with pandemic response and not. In an attempt to avoid mail-in voting mishaps like those seen during last month's primary, they passed a bill that would give voters more time to request and receive absentee ballots. Lawmakers were also poised to enact an automatic voter registration bill that would register anyone after any interaction with the state; a similar bill was passed but recalled last session due to a significant typo. The state Legislature also passed legislation undoing a budget provision that provided liability protections for hospitals and nursing homes for conduct relating to the pandemic. Additionally, lawmakers passed other bills to stop courthouse arrests by immigration agents and to boost the pay and improve health benefits for airport workers.
Occupy City Hall broken up
About a month after taking up residency, occupying protesters were forced to leave City Hall Park after police in riot gear conducted an early-morning raid of the encampment that had also begun to attract homeless folks. Protesters described it as an ambush. The Occupy City Hall movement began about a week before the city budget was due, with protesters demanding that Council members reject a budget that did not cut at least $1 million from the New York City Police Department budget. The encampment remained after the budget process as an ongoing demonstration against police brutality. By the time the sun had risen Wednesday morning, tarps and tents had been taken down, and workers had begun removing graffiti from sidewalks and buildings. Mayor Bill de Blasio later defended the move, saying that breaking up the encampment was a matter of public health and safety.
Sheldon Silver is headed to prison (for real this time)
After initially getting indicted in 2015 on corruption charges, former Assembly Speaker Sheldon Silver has been sentenced to six-and-a-half years in prison. This is not the first time a judge has sentenced Silver, but until now he's managed to avoid any time behind bars. Originally, he was meant to serve 12 years, but his first conviction was overturned and he remained a free man during the appeal. Prosecutors retried him, found him guilty again and sentenced him to seven years in 2018. But he appealed again, and again remained free while part of the verdict was overturned. This time, Silver's all out of options to delay any further and is expected to surrender to federal custody by the end of August.