New York State
Meet the insurgents who are likely future Assembly members
Seven progressive challengers have toppled longtime Democratic incumbents.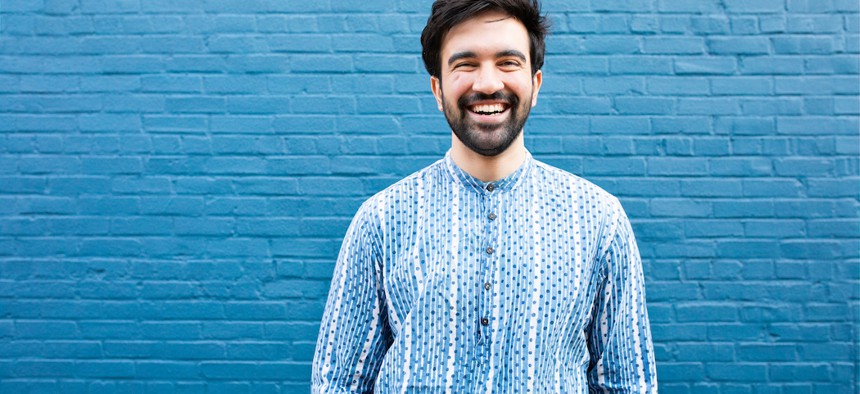 Two years after the 2018 left-wing reckoning for many Democratic incumbents in the state Senate, this year is the Assembly's turn.
Across New York City, progressive insurgents have unseated longtime members of the Assembly in hotly contested races. Unlike the state Senate, which flipped from Republican to Democratic control in the 2018 blue wave, the Assembly has long been a Democratic stronghold. The party holds a supermajority in the chamber, but progressive activists were frustrated by reluctance in the chamber to back some ambitious reforms in the last legislative session, including public campaign financing. More conservative incumbents were warned to expect progressive primaries. 
As serious challenges to incumbents have become increasingly common, and the state Senate becoming the progressive trendsetter in the Legislature, several mainstream Democrats have now lost their primaries to upstarts demanding fresh voices and new representation in the people's chamber. 
Each is expected to win their November elections in their overwhelming Democratic districts. Here's what you need to know about the likelyfuture Assembly members.
Marcela Mitaynes
Mitaynes defeated Assembly Member Félix Ortiz in the 51st District, which includes most of Sunset Park and Red Hook, Brooklyn. Not only has Ortiz served in the Assembly for over two decades, he is a member of leadership and effectively serves as Assembly Speaker Carl Heastie's right hand as assistant to the speaker. Ortiz garnered criticism in 2019 when one of his staffers was arrested for embezzling $80,000 in campaign cash over seven years, with some calling for the Assembly member's resignation. Mitaynes is a member of the Democratic Socialists of America's New York City chapter and received the group's endorsement. She also had the support of the Working Families Party, Rep. Alexandria Ocasio-Cortez and New York Communities for Change. A tenant organizer and immigrant from Peru, housing reform is at the top of Mitaynes' agenda, including the passage of the so-called "good cause" eviction bill considered the cornerstone of universal rent control. She also supports DSA criminal justice reforms like defunding the police, not building new jails, eliminating cash bail and taxing the rich. 
Jessica González-Rojas
González-Rojas bested Assembly Member Michael DenDekker in the 34th Assembly District in Western Queens. Although DenDekker is white, he has represented the largely Hispanic, Asian American and Black neighborhoods of Jackson Heights and East Elmhurst for over a decade. González-Rojas is a DSA member, although she didn't receive the group's endorsement, but she did run to the left of DenDekker and was backed by several notable progressives, including Tiffany Cabán and New York City Public Advocate Jumaane Williams, and organizations such as the Working Families Party and Make the Road Action. She ran on a platform of LGBTQ rights and passing the New York Health Act to create a single-payer system. She also supports the cancellation of rent in light of the coronavirus pandemic, no rollbacks for bail reform and taxing the rich.
Jenifer Rajkumar
Rajkumar defeated Assembly Member Michael Miller in the 38th Assembly District in southwest Queens. A win in November would make her the first South Asian lawmaker in the Assembly, and only the second in the state Legislature. (State Sen. Kevin Thomas is the first.) Unlike most other insurgents this cycle, Rajkumar is not a DSA member and did not receive endorsements from prominent left-wing and progressive groups. She presented herself as a progressive, but did not campaign mainly on issues like single-payer health care or universal rent control, though she has stated on a candidate questionnaire that she supports both. The district has become more progressive, although not as much so other parts of Western Queens, as it has grown more racially diverse. It has a significant Asian American population. Miller, a white man, also has a more conservative record than many other insurgents, so Rajkumar didn't have to heavily campaign on the far left to still be considered a progressive alternative.
Emily Gallagher
Gallagher bested Assembly Member Joseph Lentol, who has been serving in the Assembly for nearly 50 years, in the 50th District in Brooklyn. Like Mitaynes, Gallagher's victory was an upset. On election night, Gallagher was about 1,700 votes behind Lentol, but as absentee ballots were counted, the gap closed until her vote total had comfortably surpassed his. Gallagher did not get the support of the DSA, despite initially seeking it. Interestingly, the WFP also did not endorse Gallagher, and in fact backed Lentol in the race, based in part on his longtime record of supporting criminal justice reform. However, Gallagher had support from progressive groups like New York Communities for Change and Our Progressive Future. An environmental activist and tenant rights organizer, she campaigned on issues like investing in public, low-income and supportive housing, and opposing any new fossil fuel pipelines.
Phara Souffrant Forrest
In another victory for the NYC-DSA, Forrest declared victory over Assembly Member Walter Mosley in the race for the 57th District in Central Brooklyn. On election night, she trailed him by about 600 votes, but according to Souffrant Forrest's campaign, she led him by more than 2,500 after most absentee ballots had been counted. She was backed by the DSA and also had endorsements from Rep. Alexandria Ocasio-Cortez, Our Progressive Future and New York Communities for Change. The WFP did not back her, instead supporting Mosley. Souffrant Forrest is a nurse and supports safe staffing ratios in hospitals and passing the New York Health Act. She also organized tenants in her own building in the past and campaigned strongly on housing issues like universal rent control. Like many other progressive insurgents and DSA candidates, she supports redirecting state funds away from police and into social services.
Zohran Mamdani
In Western Queens, Mamdani emerged victorious over incumbent Assembly Member Aravella Simotas. He had a tight lead in the election night results, one that held as the counting of absentee ballots concluded. In a tweet declaring victory, Mamdani said that he held a 300-vote lead over Simotas, enough not to trigger a recount. Mamdani was backed by the NCY-DSA, although he was the only candidate from the slate not to have the endorsement of Ocasio-Cortez. He also did not get the WFP's backing, which stayed out of the race entirely, despite having supported Simotas in the past. Mamdani campaigned strongly on housing rights and affordability, inspired by his work helping immigrant homeowners avoid foreclosure. If he wins in November, he would be only the second South Asian ever elected to the state Senate and the third Muslim in the state Legislature as a whole.
Amanda Septimo
In the South Bronx, Amanda Septimo unseated longtime Assembly Member Carmen Arroyo before voters even headed to the polls. Unlike other insurgents this cycle, she won the Democratic nomination unopposed when a judge ruled that Arroyo had gathered fraudulent petition signatures and kicked her off the ballot. Septimo, a labor organizer, was supported by the Working Families Party in her second challenge for the seat after the party backed her unsuccessful 2018 bid. This time around, Septimo is almost guaranteed to be headed to Albany as the Democratic Party's pick, where she wants to ensure that historically underserved neighborhoods in the South Bronx get the resources they need. She campaigned on issues like making subway and bus service free, repairing public housing and making sure that all students have access to after-school programs regardless of income.
Correction: González-Rojas is a DSA member. 
Powered By
NEXT STORY: State Legislature considers additional whistleblower protections