New York State
Federal judge finds NY disenfranchised voters for Post Office error
Thousands of previously invalidated ballots in New York City now must be counted.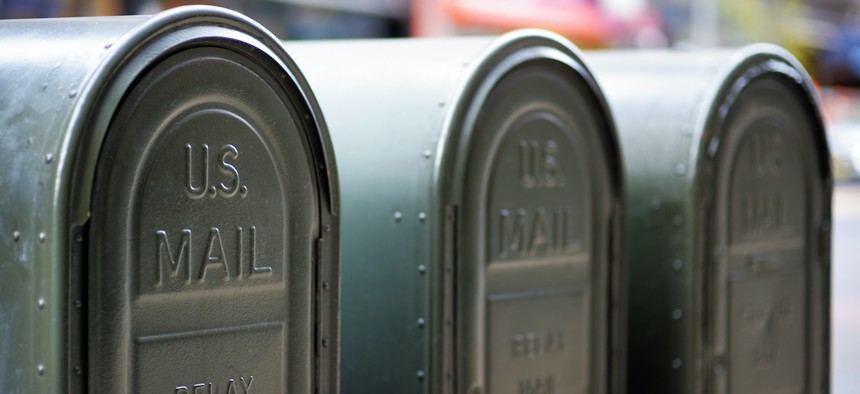 A decision issued Monday from a federal judge will allow thousands more ballots across New York state to be counted in the still-ongoing June 23 primary. Entering week six of the primary without official results in New York City, Judge Analisa Torres ruled that any ballots received by boards of elections on June 24 and June 25 without postmarks must be counted under the presumption they were mailed on or before June 23. State Board of Elections Democratic Commissioner Douglas Kellner said in a statement it would "place a tremendous burden on local boards of elections," and thus plans to appeal the decision.
Congressional candidate Suraj Patel, Assembly candidate Emilly Gallagher and a handful of voters brought the lawsuit, arguing that because the state refused to count any ballots without a postmark – for which the Post Office, not voter, is responsible – it disenfranchised voters in their districts and across the state. Here's what you need to know about the decision.
So which ballots will count now?
Although tens of thousands of absentee ballots were invalidated across New York, the judicial ruling only applies to those invalidated for arriving at a board of elections after election day without a postmark. Although state election law allows boards to receive and count absentee ballots until seven days after the election, they must have been postmarked by election day to prove they were cast on time. However, due to errors at the post office, thousands of ballots – mostly in New York City, largely in Brooklyn – did not have postmarks. For those received on June 23 or earlier, this posed no issue because they obviously had to be sent before that day to have been already received. For those arriving later, they contained no proof they were mailed in time, and thus invalidated. 
Torres ruled that although the state did not mean to disenfranchise voters, it had nonetheless when boards of elections failed, in some cases, to get ballots to voters in a timely fashion and when the post office made mistakes. So she created the legal presumption that any ballots received on June 24 or 25, one or two days after the election, would have been mailed on or before June 23. Logically, that makes sense, even when lacking a postmark to prove it. Only those ballots received on those two days that lacked a postmark will not be counted. Ballots mailed on, say, June 22 – but lacking a postmark to prove it – and received on June 26 or later will not be counted. "Voters should not be disenfranchised through no fault of their own," election lawyer Jerry Goldfeder told City & State. "And this ruling rectifies the problem caused by the post office."
What does that mean for undecided races?
In all likelihood, the ruling will have little impact on any congressional or state legislative race because the number of new ballots entering the pool won't be enough for trailing candidates to pull ahead, or to come close enough for a recount. Patel running against Rep. Carolyn Maloney in the 12th District was the closest congressional race on election night, when Maloney led by just 648 votes. The results in her race, like every other in New York City, have not yet been officially finalized as the counting of absentee ballots dragged on for weeks. It even has gained the attention of President Donald Trump, who called the race a "disaster" and suggested it be rerun after making unsubstantiated claims of voter fraud. But after absentee ballots were counted, Maloney claimed a comfortable 3,700 vote lead. The ruling would apply to about 1,200 ballots in that race, according to The New York Times. In Gallagher's race against Assemblyman Joseph Lentol, her opponent has already conceded. Theoretically, the number of ballots this ruling will affect (as many as 900 according to Gallagher's testimony) could sway the election – shortly before declaring victory, Gallagher had about a 300 vote lead. However, the absentee ballots broke heavily in her favor, a trend that would likely continue with these ballots. In most other races around the city and state, the top two finishers are not close enough for this ruling to affect the outcome. However, little is currently known about the number of ballots this ruling will affect in any given race outside of Patel's and Gallagher's, so it's theoretically possible it could matter. 
So is the race for the 12th District over? 
Not quite. Patel suggested in a press conference after the ruling that he is not done fighting, and a footnote in Torres' decision gives him a way to soldier on. While her ruling applies to ballots lacking postmarks received on June 24 and 25, she left the door open for candidates to make the case that ballots lacking postmarks received between June 26 and 30 should be counted as well. Torres stated that her ruling did not create the presumption that ballots received on those dates were cast late – after all, delays at the post office could have meant an absentee ballot mailed on or before June 23 didn't arrive until four or five days later. With a postmark, such ballots would have been perfectly valid. If Patel can prove that counting those votes could sway the outcome of the election, the court "shall consider what remedy, if any, is available."
However, Goldfeder said taking this route would be difficult. He said that the presence of a postmark is the easiest way to ensure a ballot was cast in time. Absent that, and the new presumptions set forth in Torres' ruling, Patel would need to find the voters whose ballots are in question to testify they mailed them in time, allow those voters to be cross-examined and have a judge decide the truthfulness of the testimony. "That's a very cumbersome process," Goldfeder said.
What about races outside of New York City? Haven't other counties already certified their results?
This ruling applies to every election in the state, including those in counties that have already certified their results. That means in counties that have unpostmarked ballots received on June 24 or June 25, the local board of elections must withdraw the certification, count all the newly valid ballots and recertify the results. "They have to count them anyway, even if it doesn't change who wins," Goldfeder explained. The state Board of Elections did not return a request for comment about how often election certifications are withdrawn. 
However, the postmarking issue mainly affected New York City. According the information included in the ruling from the state Board of Elections, Orange County had 131 ballots without postmarks, Oswego County had 48, Niagara County received 42, Broome County had 35, Essex County had 22, Wyoming County had eight, Chautauqua and Cortland Counties both had five, Seneca County had four, Schuyler County three and Steuben Sullivan Counties one each. The state Board of Elections did not include data on many of the state's most populous counties, including Nassau, Westchester, Erie, Monroe, Richmond, Onondaga, Rockland and Albany. 
What does this mean for November?
Torres' decision only applies to the June primary, but recently passed legislation would permit any ballot received the day after the election to be counted, regardless of if it has a postmark or not, under the same presumption that it must have been mailed in a timely fashion to have arrived when it did. Other bills that passed would allow anyone to vote absentee in light of the pandemic and permit boards of elections to process applications immediately so they can get ballots out faster. Gov. Andrew Cuomo has yet to sign any of the bills into law. Other than that, Goldfeder suggested that additional funding should go to boards of elections so they can handle the large volume of absentee ballots and ballot applications, and that everyone voting by mail should apply for and send their ballots early.
Powered By
NEXT STORY: Oxiris Barbot resigns as NYC health commissioner