New York City
Oxiris Barbot resigns as NYC health commissioner
She will be replaced by Dave Chokshi, who was a senior leader at New York City Health + Hospitals.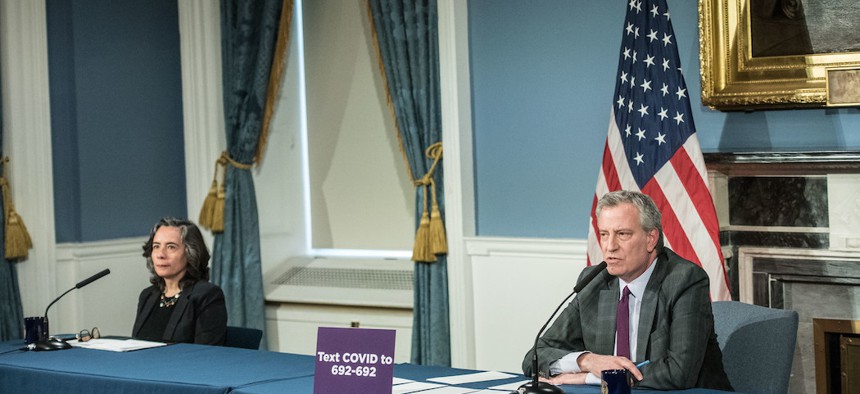 Oxiris Barbot, the health commissioner who helped lead New York City's coronavirus response while tussling with Mayor Bill de Blasio, resigned on Tuesday morning. Despite the city's ongoing battle against the pandemic, her departure doesn't come as much of a surprise. Tensions between City Hall and the Department of Health and Mental Hygiene became public in May thanks to reporting by The New York Times, the Daily News and others. Barbot felt like the mayor wasn't listening to health experts, and de Blasio eventually seemed to align himself more with the city's public hospital system while sidelining the health department. After an attempt to damage Barbot's reputation by leaking her comments about not giving "a rat's ass" about the New York City Police Department's demand for more personal protective equipment, de Blasio didn't give her the benefit of the doubt, and seemed to side with the NYPD.
Barbot's resignation letter, as reported by the Times, made it clear she wasn't leaving on good terms."I leave my post today with deep disappointment that during the most critical public health crisis in our lifetime, that the Health Department's incomparable disease control expertise was not used to the degree it could have been," she wrote.
Barbot struck a similar tone in a note to colleagues, writing that their "talents must be better leveraged alongside that of our sister agencies."
Barbot's resignation caps the latest high-profile spat between de Blasio and a woman of color – a trend for which the white, male mayor has been criticized. Barbot's successor as health commissioner will be Dave Chokshi, who was most recently a senior leader at New York City Health + Hospitals – the agency de Blasio has been leaning on during the pandemic.
Powered By
NEXT STORY: Police records released and a new mayoral contender