New York City
The end of the Bronx boys' club
Female insurgents have the potential to completely reshape the foundation of the borough's politics.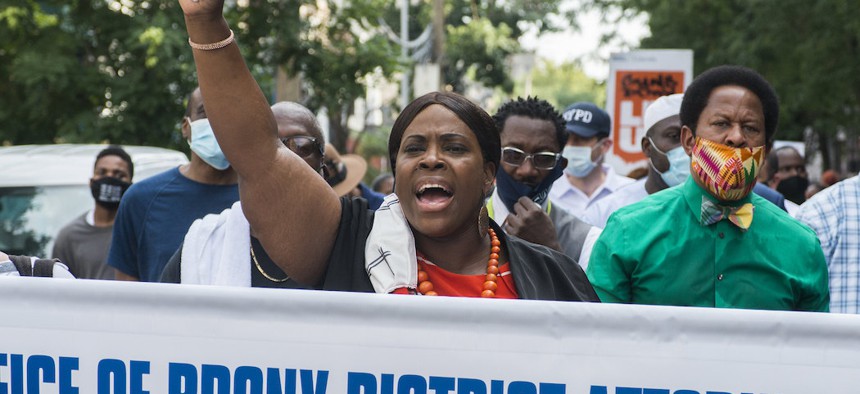 It was 2016 and Amanda Septimo, a 29-year-old Bronx native and labor organizer, wanted to represent her borough in a legislative body, but her first run for office slammed into a wall: She was bounced from the ballot during a special election for the New York City Council's 17th District. Septimo was running to replace the scandal-plagued Maria del Carmen Arroyo. The county party backed Rafael Salamanca Jr., who went on to win the election instead of her. Septimo's error that got her removed from the ballot was that she circulated her petitions under the banner of an independent body called "Democratic Values," which New York City Board of Elections commissioners stated would cause confusion among voters, since its name was similar to that of an existing political party.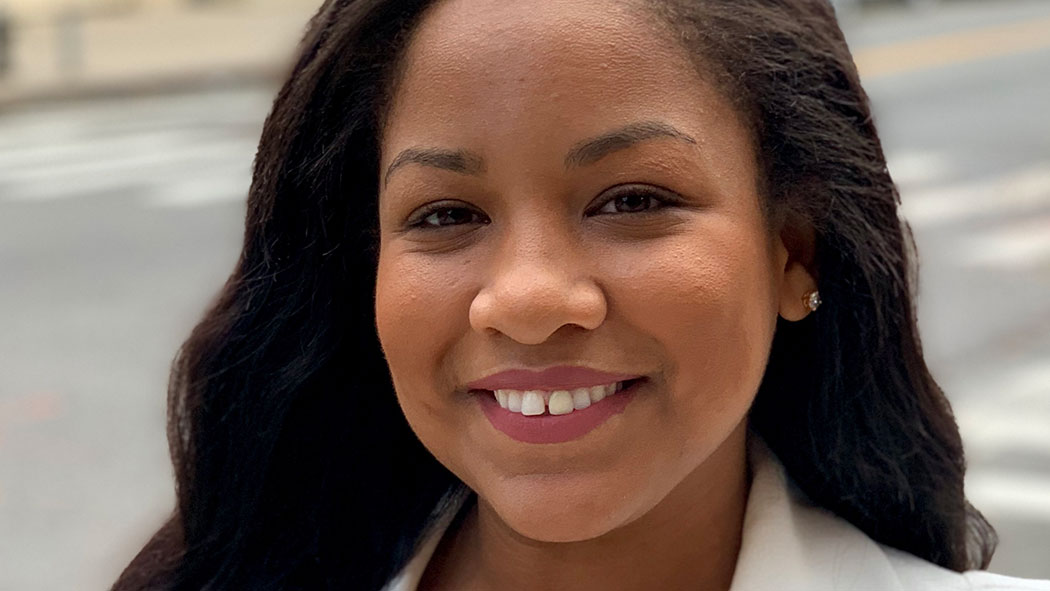 So Septimo set her sights on the 84th Assembly District, where she'd have to knock off longtime incumbent Assembly Member Carmen Arroyo, the mother of the former council member Septimo had run to replace.
But then she met with then-Bronx Democratic Party Chair Marcos Crespo. According to Septimo, Crespo called her consideration for the seat "naive" and told her to "learn a thing or two about a chamber before I try to join it."
"The further and further I get away from that conversation, the more I'm aware of how men just don't get called naive. It's just not what happens," Septimo told City & State. "I think sexism in politics and in the Bronx, like every other place, is really insidious. It's not like, 'Oh, that's sexism,' but it sort of infiltrates how interactions go, how conversations go. That's probably one of my most vivid memories that really went on to shape a lot of my relationship with the party and with Crespo for these last few years." Crespo did not respond to a request for comment.
The Bronx has been run mostly by male politicians and legislators over the years, with the exception of a few women who have risen to higher offices or held onto their seats for a long time, such as Bronx District Attorney Darcel Clark, Assembly Member Carmen Arroyo and Assembly Member Latoya Joyner, who serves as a kind of second-in-command to Crespo on the county committee.
"I think sexism in politics and in the Bronx is really insidious. It's not like, 'Oh, that's sexism.' But it sort of infiltrates how interactions go, how conversations go." – Amanda Septimo, Democratic Assembly nominee
Critics say that the Bronx Democratic Party is, like other party machines, an organization full of entrenched politicians whose leadership stands by incumbents through thick and thin – rather than welcoming younger, more progressive Democrats into the fold. Whether intentional or not, that wait-your-turn mentality can discourage women from running for office in the Bronx, maintaining the county Democratic Party's reputation as a "boys' club," several Bronx lawmakers and activists told City & State.
But over the past few years, the Bronx Democratic Party establishment has sustained body blows that could transform the makeup of the party from the bottom up – all the way from district leader up to the party's chair.
Bronx Borough President Ruben Diaz Jr. announced in January that he would be dropping out of the 2021 mayoral race and will be retiring at the end of his term. Crespo quickly followed suit, announcing he would not be running for reelection to his Assembly seat and that he would be stepping down as party chair. Meanwhile, nine of the 24 newly elected district leaders in the Bronx, who elect the county Democratic Party boss, were not backed by the party itself, Gothamist reported.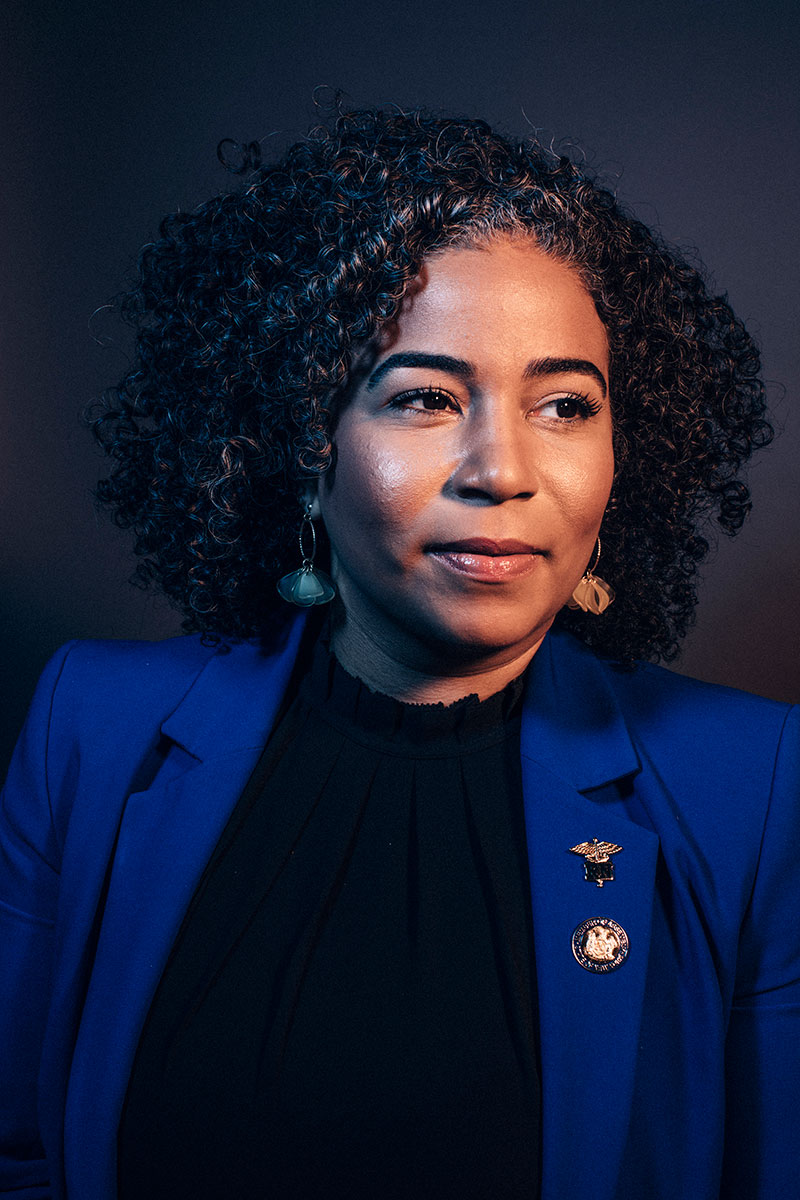 Possible replacements for Diaz or Crespo include lawmakers such as City Council Member Vanessa Gibson, who would be the Bronx's first female and first Black borough president if elected. Two relatively new Assembly members – Latoya Joyner and Karines Reyes – have been floated as potential successors to Crespo as county party boss. And thanks to incumbent Assembly Member Carmen Arroyo being kicked off the ballot before the recent primary, Septimo – a progressive candidate backed by the Working Families Party – is going to be her replacement in the 84th Assembly District after all. (In that district, which includes the neighborhoods of Mott Haven, Hunts Point and parts of Highbridge, as in most of the Bronx – which is New York City's most Democratic borough – the Democratic primary is essentially the election.)
Nearly a year out from the 2021 citywide elections, all but two of the Bronx's nine City Council seats have female candidates. With a long list of women running for elected office in the Bronx this year and next, the borough could soon see not only more female lawmakers than ever before, but women rising to the most powerful positions within the county Democratic Party. 
There have traditionally been two ways of getting involved in Bronx politics, according to Septimo. Either you're born into it, or you work your way up in the Bronx Democratic Party and get tapped to run for office. Arroyo has been in office for 26 years, and her daughter was in office between 2005 and 2015. (The pair was once accused of siphoning cash into family-run nonprofits.) Diaz Jr. first won a seat in the Assembly at age 23, while his father, City Council Member Rubén Díaz Sr., followed him into elected office a few years later, and the two have been fixtures in the Bronx for decades. Rep. José E. Serrano, who is planning to retire at the end of his term after 30 years in Congress, has a son, José M. Serrano, who has been a member of the state Senate since 2004.
But two years ago, the Bronx's political party began to steadily break down, allowing more opportunities for female insurgents. In 2018, Alexandria Ocasio-Cortez ousted 10-term incumbent and party-backed Rep. Joseph Crowley in a district spanning Queens and the Bronx. That same year, Alessandra Biaggi defeated state Sen. Jeffrey Klein, who ran the Independent Democratic Conference. Both Crowley and Klein were enmeshed in the Bronx's boys' club, which developed a reputation in some circles for barring entry to women. "Together with the Bronx boss, Marcos Crespo, the two most powerful Democratic machines have frequently endorsed men when faced with qualified female candidates to choose from," Alexis Grenell, a political consultant, wrote in the Daily News in 2018, referring to both the Bronx Democratic Party and the Queens Democratic Party, which Crowley then ran.
In an emailed statement, a representative for the Bronx Democratic Party denied a lack of support for female candidates. "The notion that The Bronx Democratic Party is unsupportive of women running for office is not only unfounded but contrary to reality given the women this organization has endorsed and helped elect over the years," the statement read, citing their support of Assembly Members Nathalia Fernandez and Reyes, who both replaced men. The county party has the most control over picking judges, and women are a majority of judges in the Bronx: 11 of the 16 Bronx Civil Court judges are women, and 16 of the 31 Bronx Supreme Court justices are women.
In response to the suggestion that they only back party-aligned candidates, the spokesperson pointed to Reyes, who had no ties to the organization and previously worked as a nurse, activist and union representative.
But the number of female lawmakers in the Bronx is still paltry: Only two women represent the borough in the City Council, out of nine council seats. Four of the 11 Assembly members from the Bronx are women. One lucky lady currently represents the Bronx in the state Senate, out of five districts. Ocasio-Cortez is the only woman out of the four members of Congress with a portion of their district in the Bronx.
The pages of the Bronx Democratic Party's website showing photos of elected officials look more like a fraternity class picture than a body representative of a borough that is 53% female. Scroll too quickly and you'll miss the women.
Some women in the Bronx say that limits the effectiveness of the current political leadership. "Women tend to be more empathetic and willing to work with groups that they don't necessarily agree with, and I think that's very much needed," Reyes said. "We have a lot of single mothers in the Bronx or single parent households, kind of juggling that experience of being a woman and going to work, getting an education, providing for our families and having to climb the social ladder that oftentimes wasn't built for people – not just that look like us but (who) are female." Reyes also argues that with women in charge there could be "perhaps less patronage, because that tends to be kind of the boys' club scenario."
In fairness to the Bronx, women are underrepresented in all of those legislative bodies. Of the council's 51 members, just 12 are women. In the Assembly, just 48 of the body's 150 seats are filled by women, while 19 out of 63 state senators are women.
"When we finally have the courage to move forward and say, 'I am running for office,' then you have the political machines who are like, 'No, it's not your turn. Wait your turn.'" – Janet Peguero, Bronx borough director of Amplify Her
But it's not just a lack of female lawmakers that gives the Bronx Democrats a reputation for being an old boys' club. It's the voting records and alleged behavior of some of those old boys themselves. Crespo, for example, voted against same-sex marriage in 2011, though he would later say he regretted the vote. Crespo's socially conservative record also included votes against women's reproductive rights, and he once sponsored a bill that would require parental notification of abortion.
New York City Council Member Andy King, who represents neighborhoods including Baychester, Co-op City and Williamsbridge, has faced multiple sexual harassment accusations in the council. Klein was also accused of sexual harassment by a former staffer.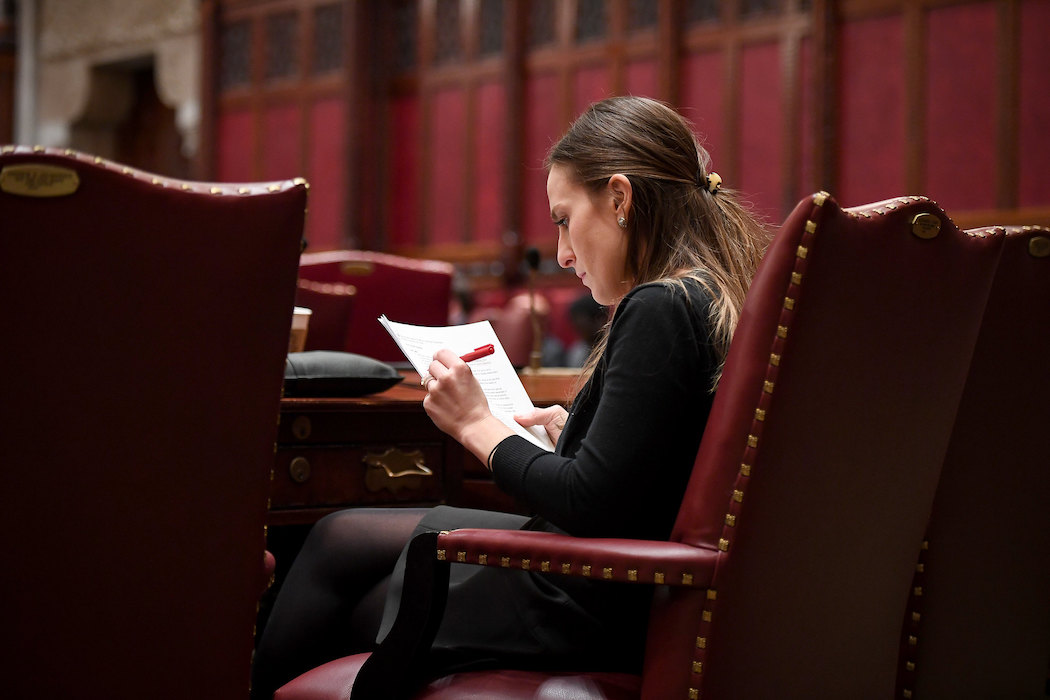 In 2018, in an encapsulation of the Bronx machine's hostility to challengers, City Council Member Mark Gjonaj stood outside a Biaggi campaign event yelling "Shame!" through a bullhorn, leading a small crowd of protesters. (Gjonaj's protest was nominally about Biaggi's stance on a street renovation, but Gjonaj – who has had a number of ethical scandals – was also a close ally of Klein's.)
And then there's Díaz Sr., whose reputation for outspoken social conservatism precedes him, including a long history of opposition to same-sex marriage and abortion rights. That outspokenness has at times included a number of homophobic statements and comments suggesting he wouldn't report sexual harassment if he witnessed it in the council.
But the departure of some of those old boys is accompanied by a wave of more diverse lawmakers. Ritchie Torres, an openly gay council member, won the Democratic primary to replace retiring Rep. José E. Serrano in his South Bronx congressional seat, defeating 11 opponents, including Díaz Sr. The Bronx Democratic Party remained neutral, endorsing no candidates in the primary. Díaz Sr. announced last month that he is retiring from politics.
As the party points out, however, it has sometimes backed female candidates. Reyes, who was elected to the Bronx's 87th Assembly District in 2018 after the seat was left vacant by current state Sen. Luis Sepúlveda, said that she has seen both sides of the party. "It's no secret that the Bronx had a reputation for being a boys' club," Reyes said. "I think some of that is true and some of that is just kind of what has become the narrative around how it operates." The party, for example, supported Reyes when she decided to run. The party also supported District Attorney Darcel Clark in 2015 – the first female district attorney in the borough and, until recently, the only one in New York City. Clark's election was not without controversy, though. Party leaders were criticized at the time for maneuvering to place her in the position in a way that avoided a primary challenge. Even if it becomes a co-ed club, it's still a club.
Gibson, who is leaving the council in 2021 and is now running for borough president, said she has also felt supported by the party. "Democratic clubs and political organizations – the history of them – have really been dominated by men," she said. "But not all of them have excluded women. I've enjoyed the support of the county organization through the years. But then there are other women that have not had the support of county organizations."
But even if the party hasn't been entirely patriarchal across the board, Reyes suggested female candidates suffered from a patronage system that mostly benefited male candidates. "Overall, there was still kind of a patronage structure – based on past relationships that a lot of the leaders had – that created obstacles for women to run," Reyes said.
Biaggi, who unseated Klein without the party's backing in 2018, called these "loyalty silos." "I think a lot of women, up until 2016 and maybe even 2017, 2018, really felt like they were not welcome in the Bronx county organization," Biaggi said. "What we've seen, I think, historically in the Bronx, is the same people selecting who runs, deciding when it's important for that person to run, and then supporting that person in their run and when they're elected."
"I think a lot of us have come to the realization that we can't wait for people to give us permission to do things – particularly when it comes to the urgency of social movements." – Assembly Member Karines Reyes
Biaggi said that when she challenged Klein in 2018, she was essentially told a version of "wait your turn" by the party establishment. "One of the things that I was questioned on was, 'How could you be a state senator? How could you run for the seat? You were never a district leader,'" she recalls. "I had gone to law school, practiced law in the government twice, ran a national operation for a political campaign across 50 states and all these other things. It was just so clearly indicative to me of the mindset, which is very fixed. If you're looking at how do you make the world better, how do you transform the world – a fixed mindset does not get you there." In that race, the Bronx Democratic Party endorsed Klein, demonstrating just how far the party would go to protect its own boys – even if that boy happened to have led the Republican-aligned IDC.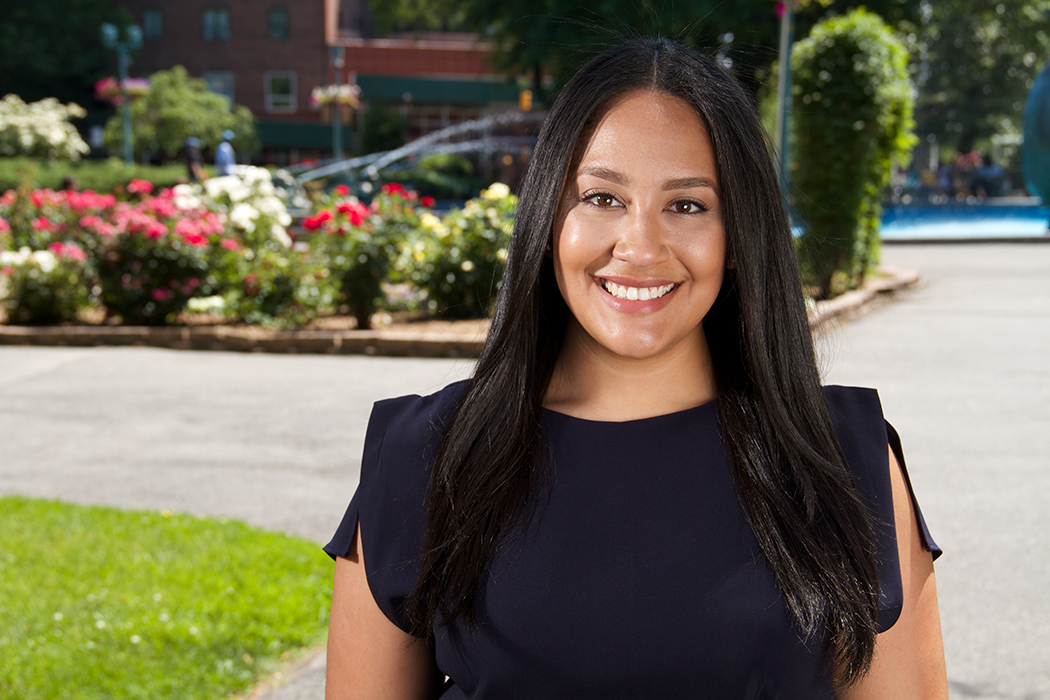 Janet Peguero, the Bronx borough director at Amplify Her, a progressive organization working to elect more women in New York City, suggested that the "wait your turn" directive is another barrier on top of what some call the "ambition gap." Some studies have reported that women are less likely than men to consider running for office, and that young women are less likely to believe they're qualified to do so. While that's starting to change – a record number of women ran for Congress in 2018, and that number increased this year – the mindset can be a tough one to overcome. "Even when you are qualified, we feel like we need to do a little bit more. And so we hold ourselves back for years to continue to develop that canvas," Peguero said. "When we finally have the courage to move forward and say, 'I am running for office,' then you have the political machines who are like, 'No, it's not your turn. Wait your turn.'"
The county party says it is inclusive and is working to increase the gender equity of its elected officials. "By no means is The Bronx Democratic Party satisfied with the number of women represented in elected office and looks forward to helping to elect more women," a representative for the party said in the emailed statement. "The Bronx Democratic Party will always strive to be an inclusive organization regardless of sex, sexual orientation, race, or religion. To suggest otherwise is to disregard facts." 
There's some more good news in store for female candidates unwilling to wait their turn. The vacating of the three powerful positions now held by Diaz Jr. (Bronx borough president) and Crespo (chair of the county Democratic Party and Assembly Member for the 85th District in the East Bronx) opens a window of opportunity for women to step into those roles for the first time. Gibson has already declared her intention to run for borough president, as has her City Council colleague, Fernando Cabrera. A handful of other lawmakers have dipped their toes in the water, or are rumored to be running, including Assembly Member Nathalia Fernandez and City Council Member Andrew Cohen.
Either Gibson or Fernandez would be the first woman to hold the position, if elected. Asked whether she believes the next borough president should be a woman – whether it's her or someone else –Gibson rejected the idea of candidates being reduced to their gender. "I certainly don't want to promote myself as an African American woman. Everyone can look at me and see that," she said. She wants the next borough president to be qualified and committed to solving the borough's challenges, noting that among the most pressing issues for the Bronx is the fact that the borough has been hit particularly hard by the coronavirus pandemic. "If that candidate happens to be a woman and a woman of color, then I think it's an added benefit."
For the party boss position Crespo is vacating, a handful of possible successors have also emerged, including Reyes, Joyner and their colleague in the Assembly, Victor Pichardo. Reyes, who would be the first woman and first Dominican American to serve in the post, told City & State that she is still on the fence about vying for the position. "I actually had a conversation with Assemblyman Pichardo, because he did express that he wanted it, and he seemed to be very actively working towards it," she said.
But that was before a new slate of district leaders were elected – the members who vote for the party chair – many of whom represent the more progressive wing of the Democratic Party. "Now we have a new kind of class of district leaders that may not necessarily vote in his favor," Reyes said. "And that has changed where I stand." Reyes said that she is still considering a bid of her own, but that she would support Pichardo if he is able to consolidate support among the district leaders. Representatives for Pichardo did not respond to a request for comment.
Representatives for Joyner did not comment directly on whether she is also vying for the role, but said in an emailed statement that she has always felt included and supported by the Bronx Democratic Party.
With many council members on their way out in 2021 – including a handful in the Bronx – a number of female candidates could dramatically improve the chamber's gender equity. That includes candidates to replace Torres, such as Ischia Bravo, district manager of Bronx Community Board 7, and Elisa Crespo, an education liaison for Diaz Jr. who would be the council's first out trans member if elected. (Elisa Crespo is not related to Marcos Crespo.)
There's also Amanda Farías, a former City Council staffer, who is running for Díaz Sr.'s seat after losing to him in 2017. "We (women) get told, 'You're too young' or, 'You should be more focused on starting a family,' and other things that I resent," Farías told City & State. "But, you know, this boys' club, old-school politics mentality (of Bronx politicians) is attached to that lens, and it's outdated, and that's why we need new leadership."
Bronx District Leader Marjorie Velázquez, who ran against then-Assembly Member Mark Gjonaj for City Council in 2017 (and has filed to challenge him again after losing by less than 400 votes), told City & State that women have always run in Bronx elections, the only difference now is that they're getting the attention that they've always deserved. But after losing her election, she decided to join the boards of both Amplify Her and the Broad Room – an activist organization for women and gender nonbinary individuals – to help women interested in politics get elected. "It was about getting women involved in politics and letting them know that these boys are going to take care of each other, so fuck it, we should do the same," Velázquez said.
Farías also feels that in the past, the lack of support that women received from the party impacted many women's desire to run for office. "The only pathway in was getting permission (from the party)," Farías said. "I think that for a lot of us that have run for office, looking back at the years before us, the women that decided to run without permission were somewhat pushed off to the side or put on a naughty list or something like that."
While female candidates still have a long way to go in the Bronx, Reyes said that she believes that the days of the Bronx boys' club are numbered. "I think regardless of whoever rises to the occasion of becoming the party chair, people are demanding something completely different," she said, referring in particular to the party's penchant for endorsing incumbents or those who wait their turn.
"I think a lot of us have come to the realization that we can't wait for people to give us permission to do things – particularly when it comes to the urgency of social movements and where we want our community to go politically. We just kind of have to seize the moment and do it," Reyes said. "Worst-case scenario, you decide to run and you lose. But we've seen that, oftentimes, we fare pretty well."
Powered By
NEXT STORY: Barbot bows out and Tish takes on the NRA