Coronavirus
The MTA's doomsday scenario and NYC reexamines chokehold law
Rounding up the week's political news.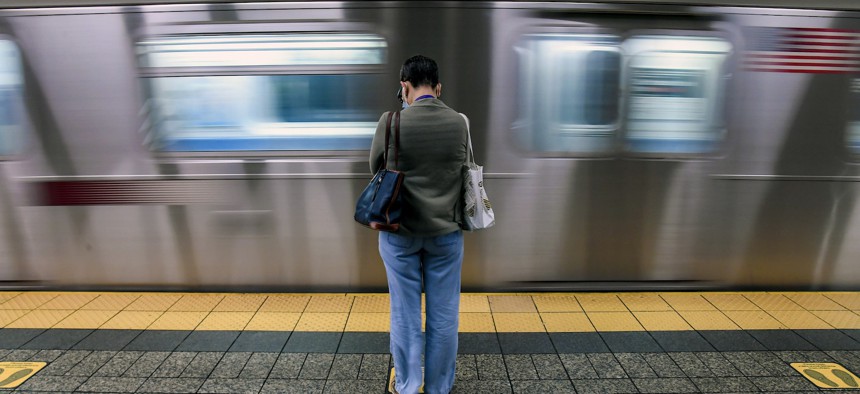 Gov. Andrew Cuomo has often pointed to his adherence to guidance from the Centers for Disease Control and Prevention. When the CDC said people should start wearing masks, he changed his tune and issued a mask mandate. When he caught flack for sending recovering coronavirus patients to nursing homes, he said (falsely) he was just following CDC guidance. Not anymore. The CDC said travelers from coronavirus hot spots no longer have to quarantine for 14 days, and it rescinded a mandate that anyone who has come in contact with someone who tested positive for the coronavirus also get tested. But Cuomo said these new guidelines were politically motivated and that he'll keep his state quarantine and testing rules, thank you very much. We wonder if he feels as strongly about the CDC recommendations for using toilet paper to test ventilation in schools. Keep reading for the rest of this week's news.
MTA lays out doomsday scenario
The Metropolitan Transportation Authority laid out its plan for the worst-case scenario in which the federal government fails to provide $12 billion in aid. MTA officials are threatening a 40% reduction in subway and bus service, and a 50% cut to commuter rail service. That means longer waits – eight minutes longer on average for the subway, and commuter trains would only run, at most, once per hour. Without federal aid, the MTA would halt upgrades to the subway's signal system and other critical infrastructure improvements. It would also delay the East Side Access project, raise fares for riders and lay off employees, something that MTA Chairman and CEO Patrick Foye called a "last resort" if the budget crisis doesn't get resolved. It certainly doesn't help that one or more vandals has been smashing subway windows to the tune of nearly $320,000. It may be chump change compared to the billions of dollars the MTA needs, but every cent helps – or hurts.
City Council reexamines chokehold law
Lawmakers in New York are considering amending a new law that criminalized the police use of chokeholds and made it illegal to compress someone's diaphragm during the course of an arrest. The law was hailed by criminal justice reform advocates and was met with opposition from police officers. Although New York City Police Department officials have denied a work slowdown is taking place to protest this law and other perceived anti-police sentiment, data revealed cops were slower in getting to crime scenes and were making fewer arrests despite a sharp spike in shootings and violent crimes. It seems that the City Council members have noticed and plan to introduce legislation softening the law's language, adding the word "recklessly" to the section about compressing someone's diaphragm. It would also only make the act a crime if it causes "injury due to asphyxiation." Mayor Bill de Blasio supported amending the law, while City Council Speaker Corey Johnson said the suggested changes weren't a reaction to a possible police work slowdown. Meanwhile, police unions are unsafistifed with the prospect of a minor amendment, demanding instead a full repeal.
Cloudy future for Campaign for New York's Future
A coalition of business and civic leaders in New York banded together to form the Campaign for New York's Future, a new lobbying group meant to help struggling businesses during the pandemic. At the top of their agenda: preventing new taxes on wealthy New Yorkers, who have been targeted by progressives to help mitigate devastating government budget cuts. This goal apparently came as a surprise to a number of organizations that had originally signed on to join the coalition. The Riders Alliance, New York League of Conservation Voters, Tech:NYC and the New York City Hospitality Alliance all backed out of the 10-member board.
Revel scoots back into NYC
After a brief recess from New York City in the wake of a series of crashes leading to two deaths in July, moped-sharing company Revel is back and has new safety measures. Riders now must complete a 21-question safety quiz and obtain a perfect score twice as well as watch a 30-minute training video before taking a scooter out for a spin. Revel will also continue to suspend service from midnight to 5 a.m. for another 60 days, though use during the rest of the day is once again permitted.