New York City
Trump's surprising gains in NYC
Improvement among Latino voters boosted the president in the Bronx.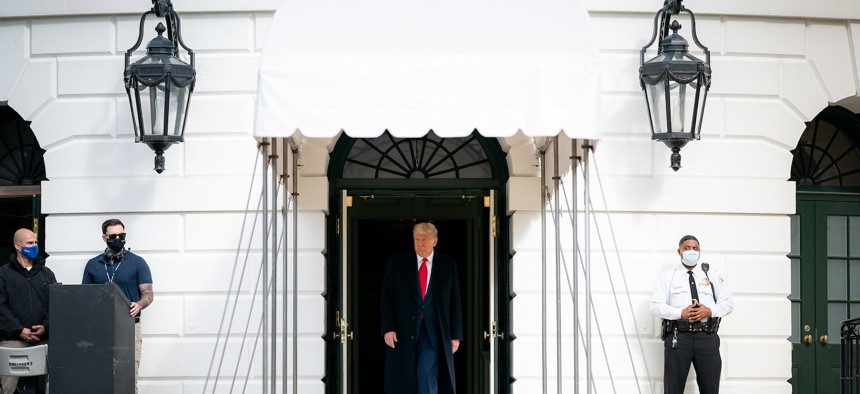 President Donald Trump may be widely reviled by New York City residents, but he made surprising gains in the 2020 election – including in the Bronx, the poorest and least-white of the five boroughs. And that may be a warning to Democrats about the state of the party and its appeal to working-class and middle-class voters, even voters of color.
According to a study conducted by the CUNY Center for Urban Research, Trump received a somewhat larger portion of Latino voters in the South Bronx, a predominantly low-income area, than he did in 2016. The Wall Street Journal reported Trump, "more than doubled his vote in each of three state Assembly districts bordering the Harlem River that are considered Democratic bastions."
The trend may be most pronounced in the Bronx, but it is not unique to the borough. Trump gained more votes this year than in 2016 in every borough except for Manhattan, thanks to increased turnout and improvement in the president's performance among voters without a college degree of all races. 
Although former Vice President Joe Biden won Black, Latino and Asian American voters by wide margins, his advantage was less than the previous Democratic nominee Hillary Clinton's was in 2016. As the Brookings Institution noted, "The Black Democratic margin—while still high, at 75%—was the lowest in a presidential election since 2004. The Latino or Hispanic and Asian American Democratic margins of 33% and 27% were the lowest since the 2004 and 2008 elections, respectively."
On the flipside, the Republican candidate's weaker performance among college-educated voters explains his decreased vote share in Manhattan. 
Trump's support in New York City increased despite the fact that the Trump administration has expressed disdain for New York City through spats with Mayor Bill de Blasio and Gov. Andrew Cuomo, even threatening to withhold federal aid. Trump has also demonized immigrants from Latin America, such as by falsely maligning them as "rapists," and he has pushed for stricter immigration restrictions with harsher enforcement. 
One explanation cited by experts is the large number of small business owners among Hispanic New Yorkers. Nationally, business owners tend to favor the Republican Party, as they are often skeptical of government regulation. Small business owners in the Bronx may be more aligned with Trump's support for easing restrictions meant to contain the spread of the new coronavirus, which have hurt the bottom line of many retail establishments. "As the governor and mayor have taken precautions for the health of residents, the businesses are now stuck with rent payments that were already overdue or shortening their staffs," said Bronx Chamber of Commerce President Lisa Sorin. "And there's no middle ground for them."
To be sure, Democrats remain dominant in New York City, including the Bronx.Biden is ahead of Trump by a more than two-to-one margin in every borough other than Staten Island, with a 66-point lead in the Bronx. As more absentee ballots are counted are counted, Biden's margins will grow. Although precise voter demographic data is hard to come by, with the large number of mail-in ballots and the implementation of early voting this year, New York exit polls showed 72% of Latino voters in the state went for Biden. 
There were notable wins for the Bronx Democratic Party during this election cycle, including New York City Council Member Ritchie Torres winning election to replace retiring Rep. Jose Serrano. Torres, who is Afro-Latino, will be tied with fellow New Yorker Mondaire Jones of the Hudson Valley as the first openly gay Black member of Congress. 
Bronx Democrats say that rather than cutting into the GOP's limited appeal to Latino voters, they may just need to do a better job of mobilizing their voters and bringing in new ones. Bronx Borough President Ruben Diaz Jr. told the Journal that the party was unable to do its usual in-person voter mobilization efforts this year because of COVID-19. 
"When it comes to us being able to not only mobilize people, but also organize people locally, we need to really be hyper-focused on what are the issues that are concerning Latinos and not using them as a monolith," said Amanda Farias, a candidate for City Council in district 18 in the Bronx. 
Powered By
NEXT STORY: DSA can win. Can it win there?