New York City
Vaccinations begin while stimulus remains up in the air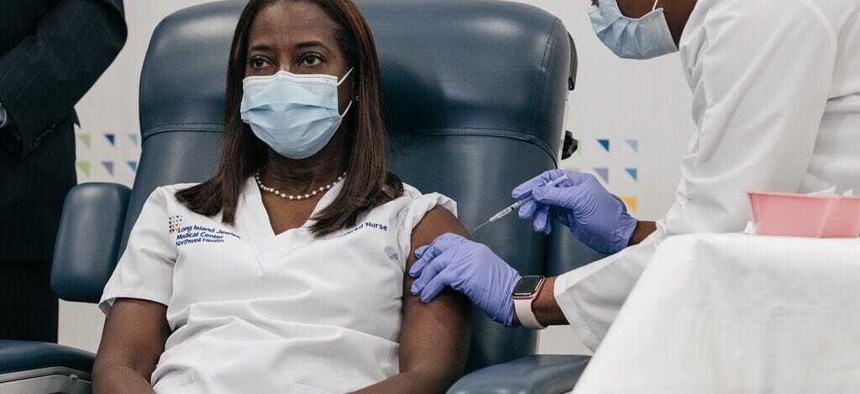 In a rare glimpse of normalcy, New York City welcomed the first snowstorm of the season, and the most significant snowfall in years after repeated mild winters. It was celebrated by many residents of the metro area, with students ditching the remote schooling for a day of fun in the snow and determined New Yorkers dining outdoors as snow accumulated around them. Snow blanketed large swaths of the state, with Albany reporting about 2 feet of snow and Binghamton clocking in with a whopping 41 inches. Photos of beautiful snowy landscapes and outdoor reveling quickly took over social media, a brief reprieve from 2020's woes – unless you were stuck shoveling. Keep reading for the rest of this week's news.
Vaccinations begin in New York
New York began distributing coronavirus vaccines to hospitals across the state and inoculating front-line health care workers. The director of critical care at Long Island Jewish Medical Center in Queens became the first person not only in the state, but the entire country, to receive a COVID-19 vaccine. The rollout is happening steadily, with health care workers, nursing home staffers and nursing home residents first in line to get the vaccine. Gov. Andrew Cuomo expects that by the end of January, the second phase of distribution will begin and vaccines will become available to the general public for those with underlying health conditions. New York City Mayor Bill de Blasio predicted that it will take until at least June before the vaccine is readily available for anyone who wants to take it. Some concerns about distribution are already arising though. A report emerged that a marketing staffer at Mount Sinai was among the first people the hospital system vaccinated, drawing scrutiny as thousands of nurses, doctors and other front-line workers waited to be vaccinated.
Meanwhile, cases and hospitalizations continue to rise across the state. The number of people hospitalized with COVID-19 are at levels not seen since May. New York City's public hospitals halted elective surgeries in an effort to keep beds free for coronavirus patients as the rate of positive cases ticks up and the city's hospital system creeps closer to hitting capacity. And de Blasio warned that a citywide shutdown may happen after Christmas.
Proposed stimulus package mixed bag for New York
As congressional leaders continue to negotiate the next stimulus pack, it's shaping up to be a mixed bag for New York. The Metropolitan Transportation Authority is expected to receive $4 billion. And while that's not close to the $12 billion the agency is saying it will need over the next few years, it would be enough to avoid the deepest cuts it was planning – at least for now. The MTA board passed a budget with the expectation of receiving that federal aid, allowing it to avoid thousands of proposed layoffs and massive cuts to service. The Long Island Rail Road will bear the brunt of the cuts under the budget as of now, as the budget included service reductions for the commuter rail line. The proposed deal will also not include any aid for state and local governments, which Cuomo and other lawmakers have been requesting for months to help fill gaping budget holes caused by the pandemic. The $160 billion for state and local governments in the original version of the bipartisan compromise bill was removed as part of a deal with Republicans in exchange for excluding liability protections for businesses.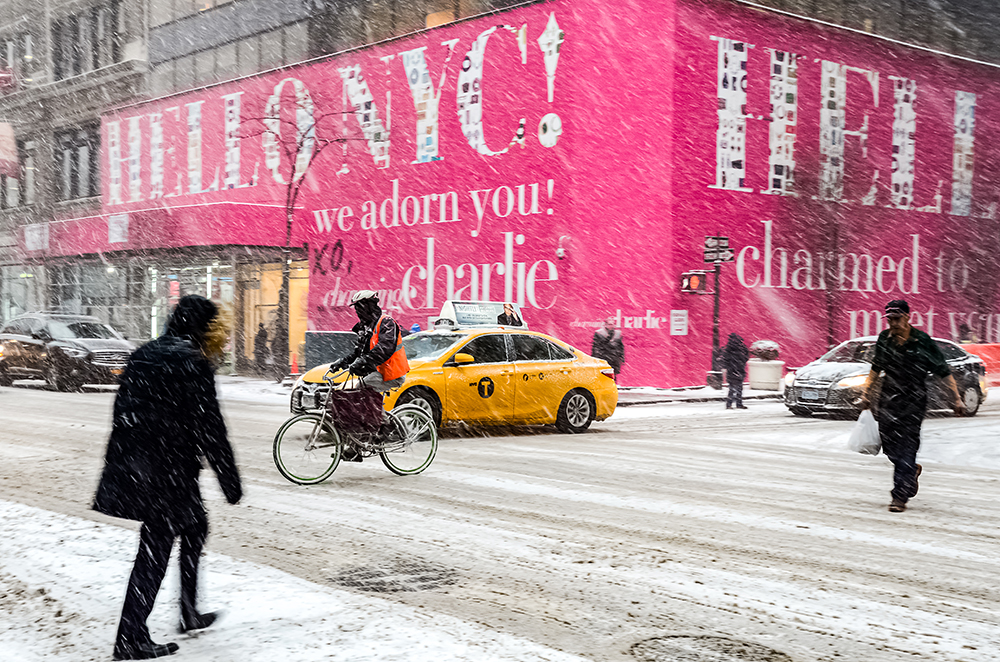 Probe finds no wrongdoing by Warren
After an investigation, Rochester's Office of Public Integrity concluded that Mayor Lovely Warren and anyone in her administration did not break any ethics codes or department policies in their handling of information surrounding the death of Daniel Prude at the hands of police. Prude died of asphyxiation after an encounter with police, although it took months for details to emerge. Initially, police attributed Prude's death to a drug overdose, although a medical examiner ruled the death a homicide. Warren came under scrutiny in the wake of Prude's death, although she maintained she and her staff were told the death was the result of an overdose. However, after the Office of Public Integrity released its findings from an investigation that Warren herself initiated, former Police Chief La'Ron Singletary alleged that Warren directed him to provide false testimony in a City Council investigation of Prude's death. Warren fired Singletary in the wake of protests over Prude's death and in light of findings from a City Hall investigation that appeared to show attempts to cover up the situation. Singletary made the allegations in a preliminary court filing, indicating he intends to sue the city over his firing.
De Blasio announces school admissions changes
New York City's selective schools admissions process has been a topic of debate for years, particularly out of concern that the admissions policies discriminate against Black and Hispanic students, who represent a small share of the population at the city's specialized high schools. It appears the pandemic has forced the de Blasio administration to take a closer look at the broader issue of school admissions, as the mayor announced Friday that the city would implement a series of changes to the process, including eliminating all academic screening of students applying to middle schools this year, and phasing out geographic screens for students applying to high schools. While de Blasio received some mixed praise for the announced changes, they fall short of what some advocates called for: doing away with all academic screens, and getting rid of the Specialized High School Admission Test. The changes announced Friday don't affect admissions to New York City's specialized high schools.
Report slams NYPD for excessive force at protests
A new city Department of Investigation report released Friday confirmed what stories, videos and photos taken at Black Lives Matter protests this spring and summer suggested: The New York City Police Department engaged in excessive and inconsistent enforcement that heightened tensions between demonstrators and cops. "The Department itself made a number of key errors or omissions that likely escalated tensions, and certainly contributed to both the perception and the reality that the Department was suppressing rather than facilitating lawful First Amendment assembly and expression," the report, which was ordered by de Blasio in May, read. De Blasio released a six-minute video acknowledging the findings of the report on Friday morning, saying that he agreed with its analysis. "It makes very clear we've got to do something different. We have to do something better," de Blasio said.
NYC approves protections for fast-food workers
In a landmark vote, the New York City Council approved new protections for fast-food workers. The legislation would prevent big fast-food chains with 30 or more restaurants like McDonalds from firing employees without just cause and ensuring that layoffs happen by seniority. The two bills faced staunch opposition from business leaders, who said the measures will hurt restaurants already battered by the pandemic and essentially constituted unionization without bargaining.
Legislative leaders may hold December session
State legislative leaders are considering meeting this month to pass a new tax on wealthy New York to help alleviate the fiscal stress the state is facing because of the pandemic as federal aid remains out of reach. Assembly Speaker Carl Heastie floated the possibility when speaking with reporters before the Electoral College vote in Albany. State Senate Majority Leader Andrea Stewart-Cousins favors passing legislation to more heavily tax millionaires and billionaires. The two chambers are negotiating about what the specifics could look like with an eye toward passing something this month. However, Cuomo didn't seem to be on board, saying that while he could in theory support the new tax, he doesn't support doing it now. He continued to assert the state should wait for potential federal aid once President-elect Joe Biden takes office. The state Senate and Assembly also don't appear to be on the same page about passing a blanket moratorium on evictions to protect renters, with the upper chamber in favor while the lower chamber is reportedly opposed.
Powered By
NEXT STORY: What happened at the Brooklyn Democrats' 13-hour meeting