New York State
How Cuomo wants to raise revenues
His proposed state budget includes ideas big and small to help close a multibillion-dollar deficit.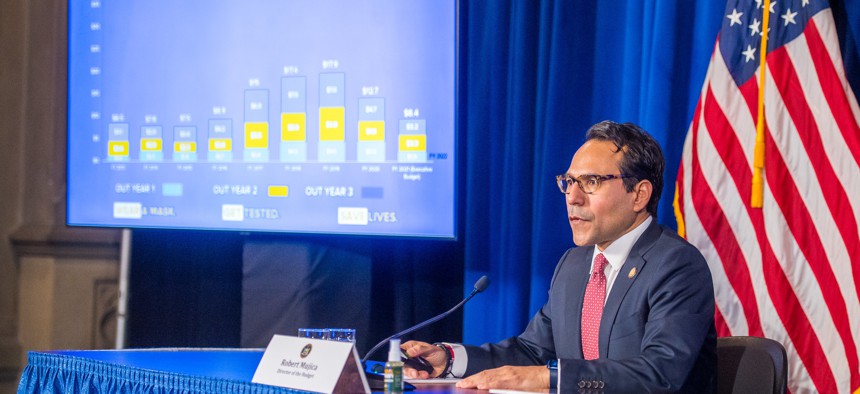 The $193 billion state budget proposed by Gov. Andrew Cuomo depends on many things to keep the state in the black despite the multibillion-dollar deficit caused by the coronavirus pandemic. There is the $15 billion the governor is demanding from the federal government as well as a litany of proposals to allow public universities, public authorities and state agencies to borrow more money. Then there are all the ways that the governor is seeking to raise taxes.
His proposals range from legalizing recreational marijuana to increasing taxes on the wealthy. While state lawmakers have their own ideas on how best to balance the budget this year, they had to give the governor a little credit in separate budget analyses released by the state Senate and Assembly on Monday for finding some creative ways to raise money.
Members of the Assembly needed eight categories to describe all the different gubernatorial revenue raisers. State senators used four – while City & State only needed three to highlight a few important themes to the governor's newfound openness to raising taxes.
Recreational revenues
Two of the biggest revenue proposals are the legalization of recreational marijuana and mobile sports betting, which could each raise hundreds of millions for the state in the coming years. Some areas of the state might have more hunting folks than stoners and sports fans, which might be why the governor is also looking to recruit more New Yorkers – especially the kids – to grab their rifles and crossbows and head out into the great outdoors.
Tax ideas everyone can hate only so much
Middle-class New Yorkers are not probably not going to like how the governor wants to delay a planned tax cut by one year, but at least it is not forever! The same can be said for people making over $5 million a year, who Cuomo wants to tax more for the next three years. State lawmakers are looking to increase taxes on the wealthy a whole lot more than that.
Fee feeding frenzy
A proposed $1 increase in DMV fees is not likely to hit New Yorkers' bottom lines particularly hard, but it could raise an estimated $3.8 million to improve the DMV's technology. Airbnb users meanwhile will be chipping in $1.50 apiece when they visit New York City. Another $300 per head could come from people who want to own an accounting business without actually becoming a certified public accountant. That's $1.5 million more for the state piggy bank, according to the governor.
Powered By
NEXT STORY: A look at Andrew Yang's money