New York State
City & State names first advisory board
The panel will further City & State's commitment to reflecting all of New York's diverse communities.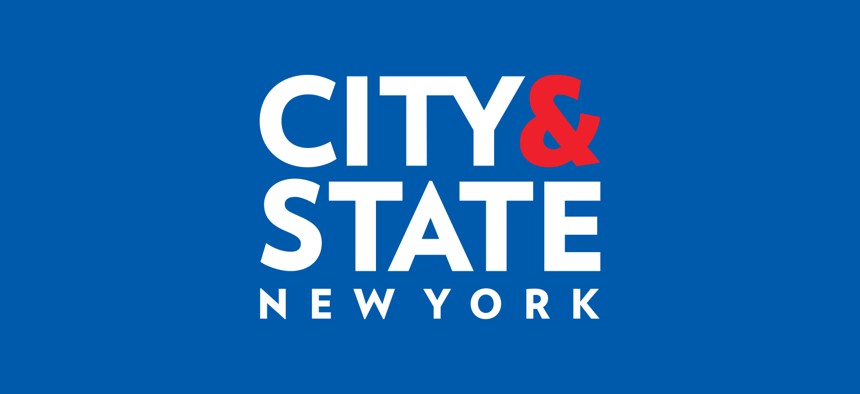 City & State has created its first advisory board to provide valuable insights that will help maintain and improve our focus on diversity and inclusion within our editorial coverage, power lists and rankings.
This 13-member panel comes in response to City & State's commitment to reflecting all of New York's diverse communities in our coverage of local and state politics and government. This panel will provide valuable insights, including those that go towards shaping City & State's power lists and rankings, which are developed through deep research, based on a set criteria. 
These individuals have been chosen because of their professional and personal commitment to New York, and their knowledge of the communities they serve, as well as their unique perspectives about the concerns and experiences of people in those communities. 
With regard to the power lists and rankings, City & State sets out to ensure they reflect who is powerful, influential or noteworthy within various industries. Inclusion on a list does not equal an endorsement or moral judgment on a person's record in their industry.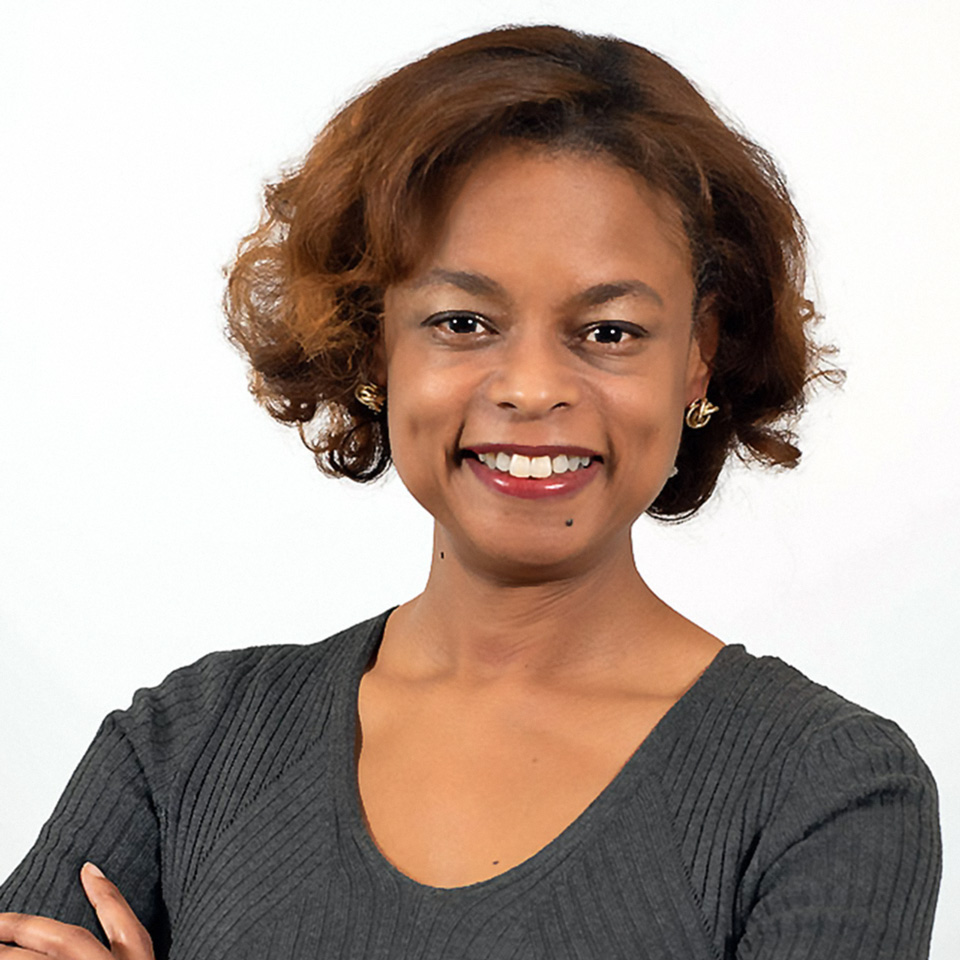 The board will be headed by Sheryl Huggins Salomon, a City & State contributing editor who is currently the chief communications officer for the NYU McSilver Institute for Poverty Policy and Research. Sheryl's previous posts include serving in editorial leadership positions at news outlets focused on the interests and achievements of Black people, as managing editor of The Root and AOL Black Voices, as well as editorial director of NewsOne.com. 
Combined with Sheryl's journalistic experience at mainstream news outlets, such as Dow Jones Newswires, Fortune's erstwhile FSB.com digital outlet, and the Asbury Park Press, these experiences shaped her understanding of truly inclusive coverage. She also has worked for Gizmodo Media Group, The Washington Post, Time, Dow Jones and Urban One, and has taught journalism at CUNY York College. 
The advisory board members are as follows: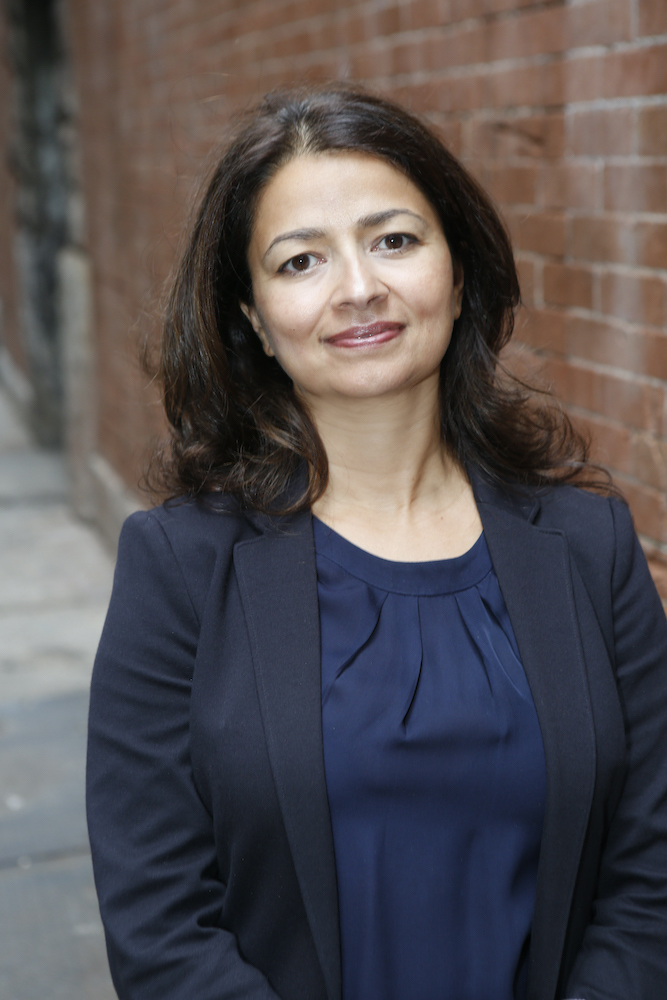 Sayu Bhojwani, native of India who is now a naturalized U.S. citizen, is founder of Women's Democracy Lab, established in 2020 to support women of color in elected office. In 2010, she also founded New American Leaders, a similar movement empowering immigrants, refugees and their advocates in their efforts to run for office. She served as NAL's president for 10 years, during which she recruited, coached and supported over 50 first- and second-generation Americans who now serve in local, state or federal office. She also has served as New York City's first commissioner of immigrant affairs from 2002 to 2004.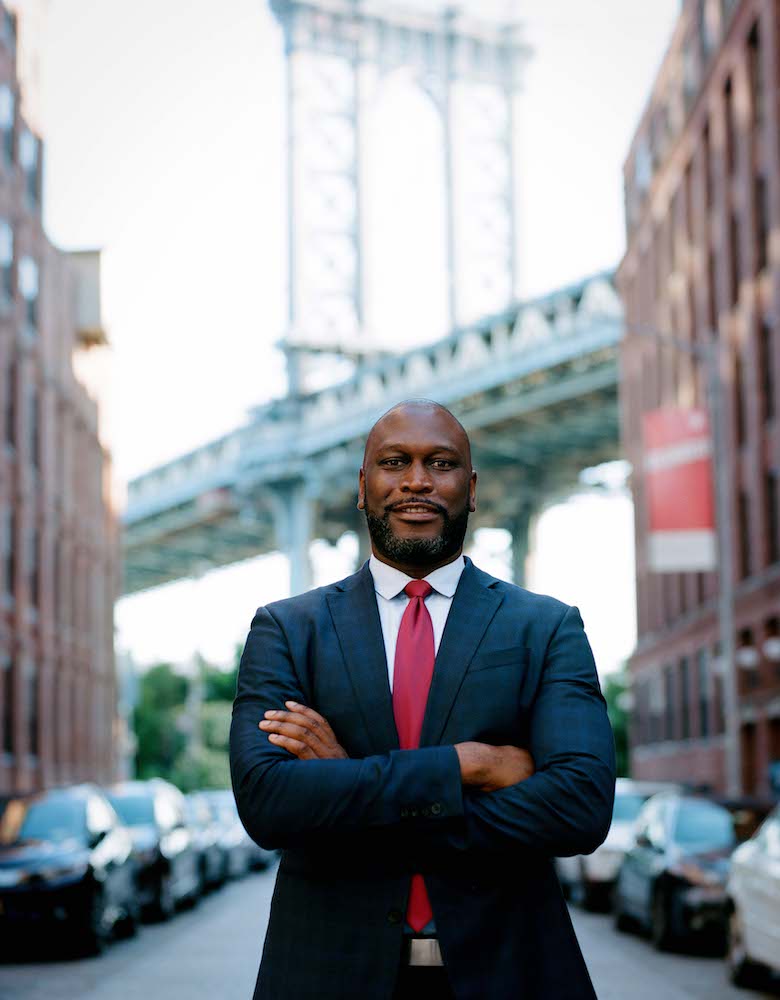 Gregg Bishop, born in Grenada and raised in East Flatbush, Brooklyn, serves on several boards including at the Red Hook Initiative, Junior Achievement of New York, Pursuit (formerly New York Business Development Corporation), the Robert Sterling Clark Foundation and the Association for a Better New York. He currently is interim executive director of Coro New York, a civic leadership training organization. He has worked extensively in the nonprofit world and served as the commissioner of the New York Department of Small Business Services, where he connected small business owners to more than $200 million and certified a record 9,000 minority- and women-owned business efforts. He also developed and launched several initiatives aimed at removing barriers women and people of color face, including Black Entrepreneurs NYC and Women Entrepreneurs NYC. City & State included Gregg in its 2015 New York City 40 Under 40 Rising Stars list.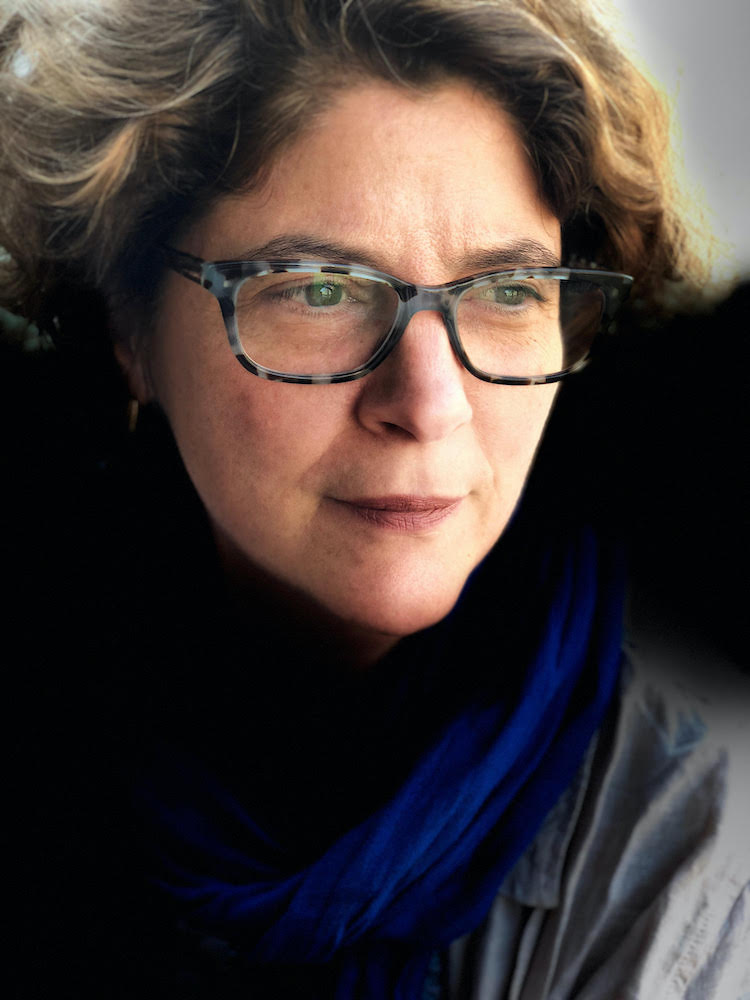 Maite Junco, vice chancellor for communications and marketing at the City University of New York, joins the board after more than more than three decades of experience in communications and journalism. She spent 17 years in various editorial roles at the New York Daily News, including as an editor of mine when I was a reporter at the Daily News. Her parents were from Cuba, and she was born in Puerto Rico. Early in her career, she was deputy press secretary on Bill Clinton's 1992 presidential run, director of communications on the Committee to Reelect David Dinkins a year later, and campaign director at the Committee to Reelect Nydia Velázquez in 1994. Her most recent job before CUNY was leading communications strategy for Letitia James on her successful run for New York state attorney general.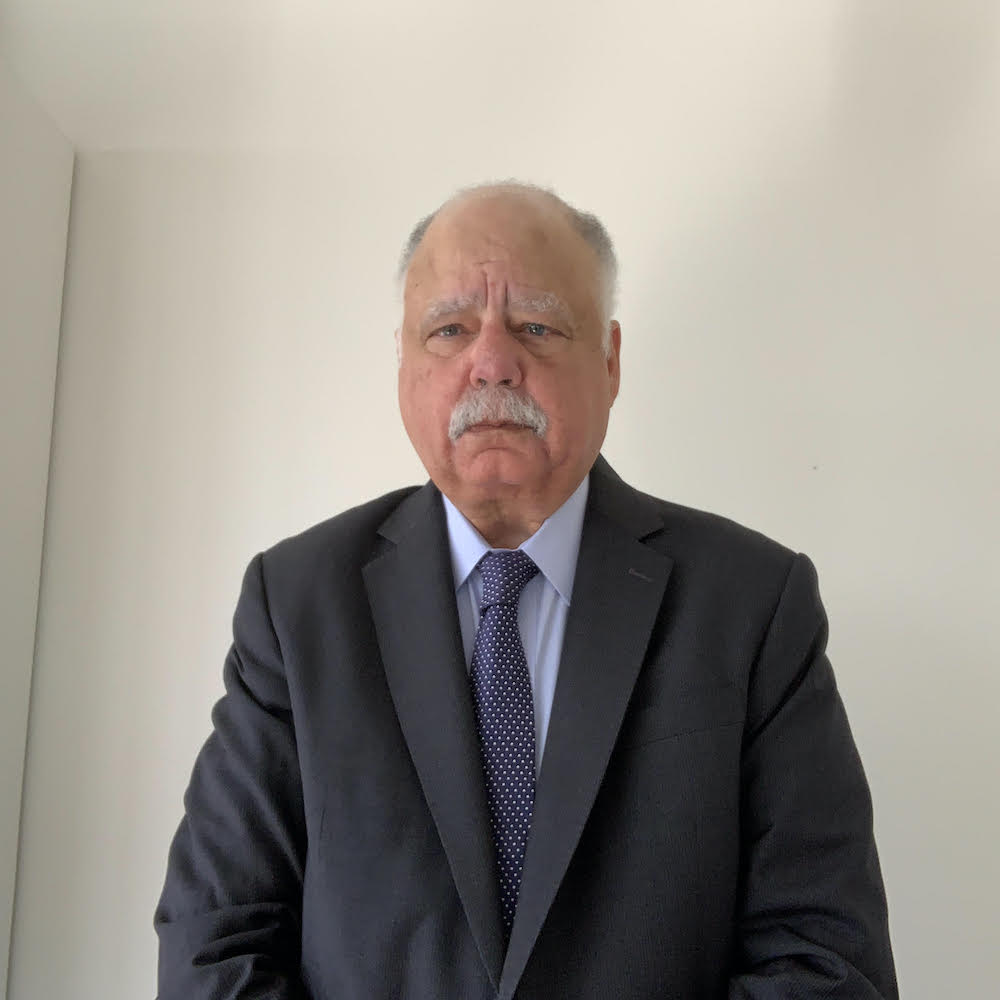 David Jones, longtime leader of the Community Services Society, is currently a member of the Metropolitan Transit Authority board and a recognized expert on urban poverty and economic advancement. He has served on transition committees for New York City Mayor Bill de Blasio, former Mayor Michael Bloomberg and former state Attorney General Eric Schneiderman. Early in his career, David interned for the late U.S. Sen. Robert F. Kennedy. David is also chair of the board of the Nation Institute, a board member of the Scherman Foundation and Center for Community Change and board chair of Carver Federal Savings, the largest African American-managed bank in the nation. He is a native of Bedford-Stuyvesant, Brooklyn, and son of the late Assembly Member and Judge Thomas R. Jones. David was included in City & State's 2021 Nonprofit 100 and 2020 New York 50 over 50 lists.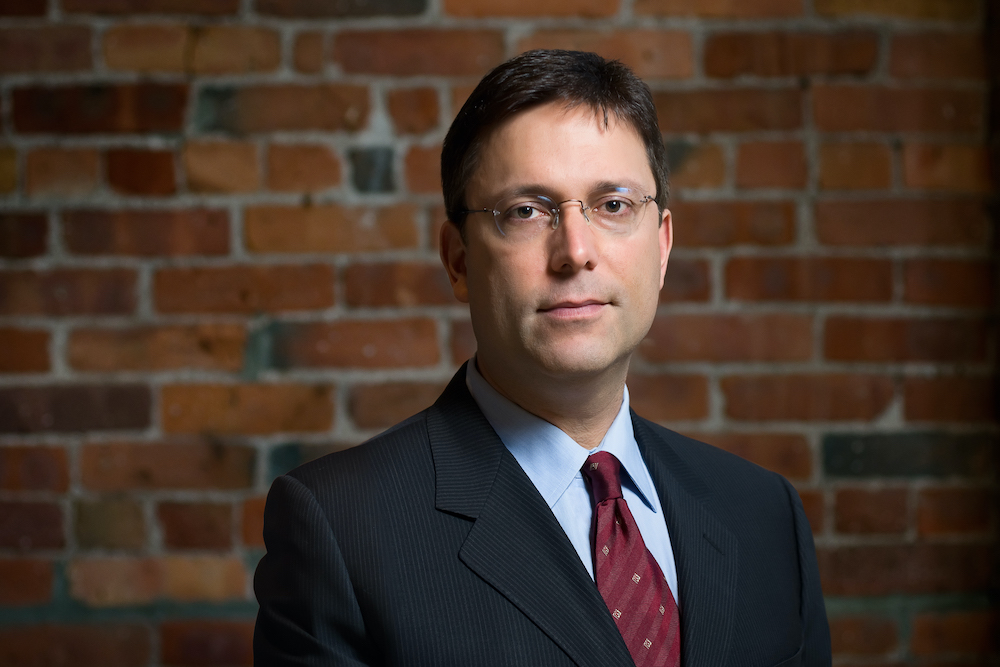 New Yorkers have gotten to know Andrew Kirtzman from his years as a television journalist and work in public service.He was the host of NY1's "Inside City Hall'' and WCBS-TV's "Kirtzman and Co." and made appearances as a political analyst on CNN and MSNBC. Andrew also has been a contributor to the New York Times and Washington Post, and recently signed with Simon and Schuster to write his second book about Rudy Giuliani. Now running his own boutique public affairs and communications firm, Kirtzman Strategies, he also worked as a government reporter for the Daily News, an investigative reporter for the Houston Post and city editor of the Hudson Dispatch in New Jersey. Andrew also served as a senior adviser to New York City Schools Chancellor Dennis Walcott in 2013. He is a native of Manhattan's Lower East Side and currently lives in Noho. Andrew was included in City & State's 2020 Political PR Power 50 and 2019 New York 50 over 50.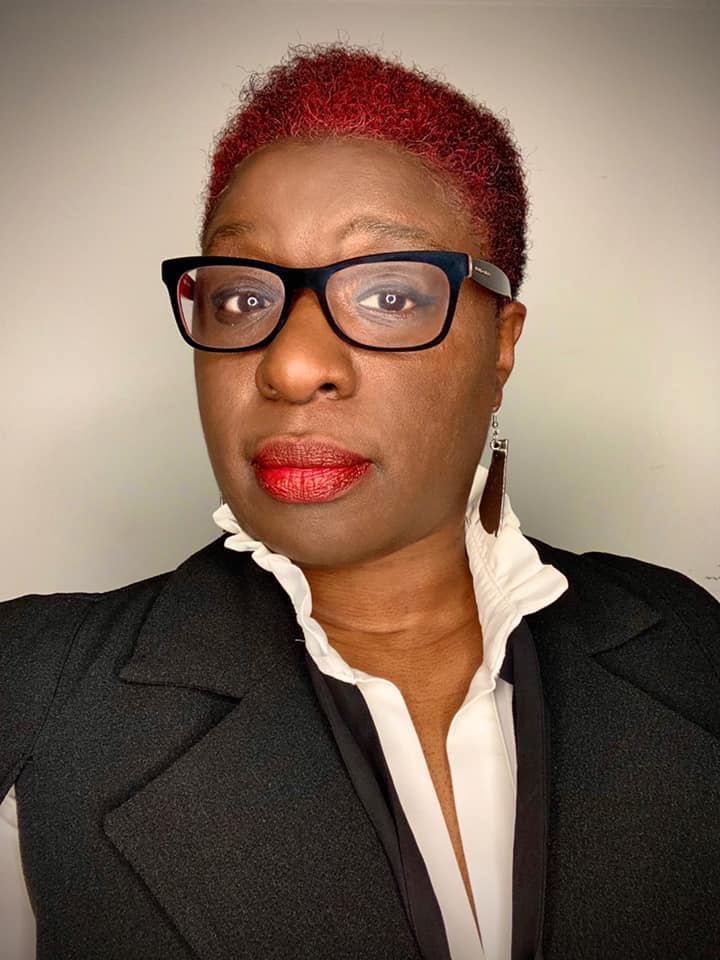 Tara L. Martin has spent decades working in community engagement, public affairs and labor organizing. She is currently director of political outreach at Madison Square Garden Entertainment, and previously held positions with four presidential campaigns. Martin also has worked with the Democratic National Committee, the New York State Nurses Association, the Retail, Wholesale and Department Store Union, and as an adviser to several elected officials on the New York City Council, Congress and in borough-wide offices. She currently also serves as executive director of The Coalition to Restore New York, a super PAC set up by James Dolan, the chief executive at MSG Entertainment. She was included in City & State's 2020 Brooklyn Power 50 and 2015 40 Under 40 Rising Stars lists.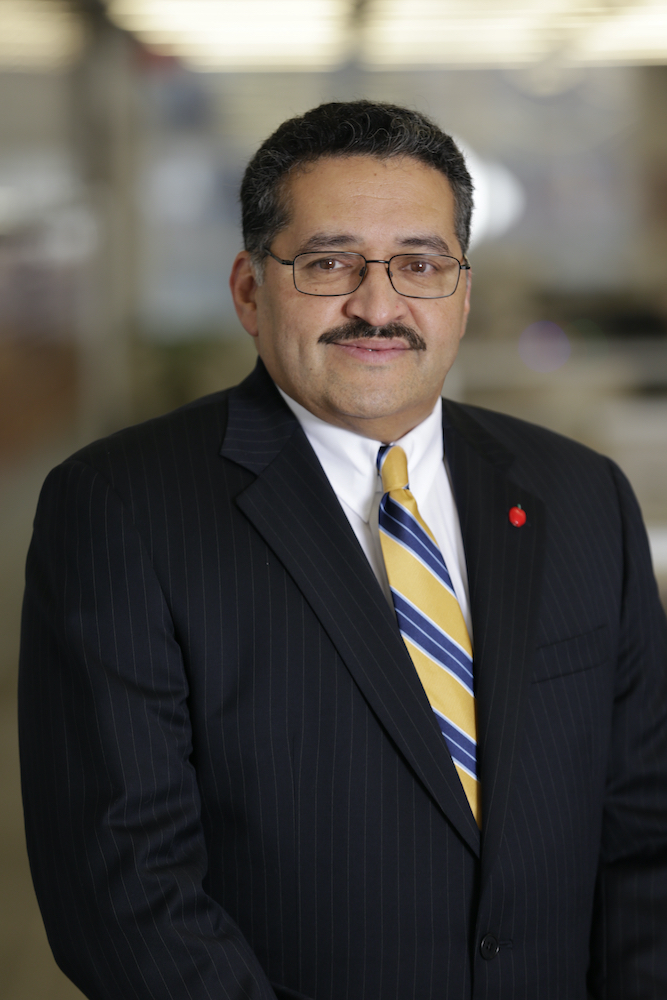 Longtime political operative Mike Nieves, also CEO and President of Spanish language television network HITN, has devoted years of public service serving on the boards of the National Museum of Puerto Rican Arts and Culture in Chicago, the New York Puerto Rican Parade and New York City Public Schools Community School Board #32. He has spent more than 25 years working with elected officials and their campaigns. Among them, Assembly Member and former Bronx Democratic leader José Rivera, Assembly Member Robert Rodríguez, New York City Council Member Robert Cornegy, former Rep. Charles Rangel and New York City Civil Court Judge Lisa Headley. He also has served in several New York City government posts and was included in City & State's 2018 50 over 50 list.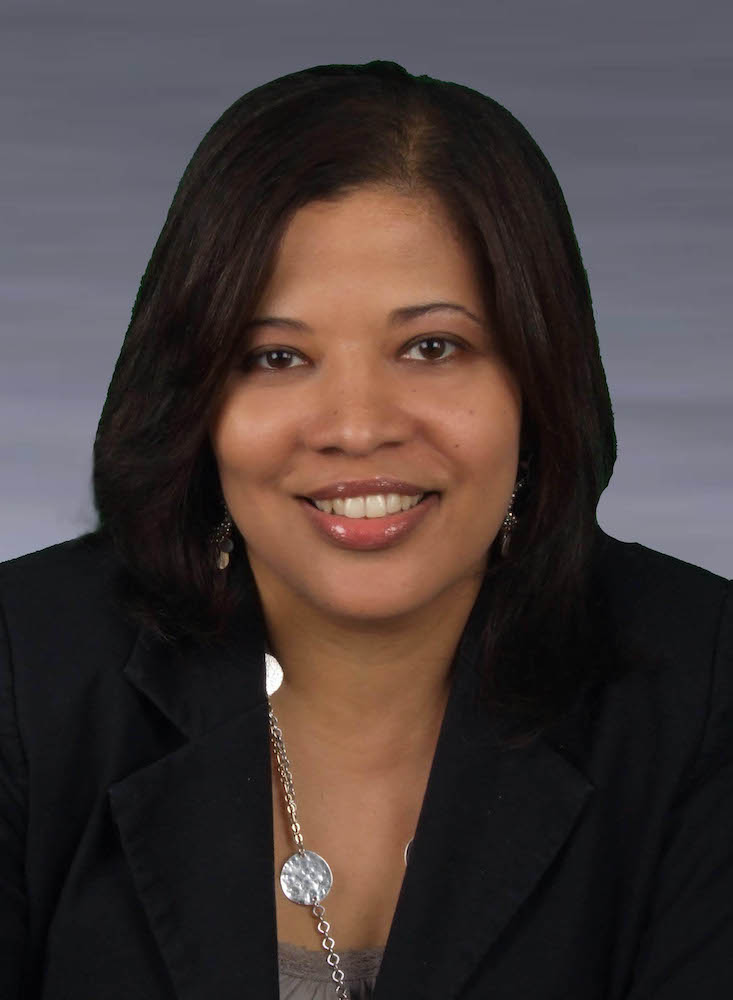 In addition to City & State's board, Juanita Scarlett also is serving on the advisory committee board for the NYU Wagner School of Public Health NYC 2025. Scarlett, a partner with Bolton-St. Johns public affairs firm, has worked as press officer to former Gov. Mario Cuomo, in various roles for former Gov. Eliot Spitzer, and most recently in Gov. Andrew Cuomo's administration as executive vice president for strategy, policy and public affairs at the Empire State Development Corporation. She also had worked as director of intergovernmental affairs for Cuomo when he was attorney general. At Bolton-St. Johns, she has worked with United Way of New York City, Quest Diagnostics and Epiq. Juanita was included in City & State's 2021 Political PR Power 50 and 2020 Women Power 100 lists.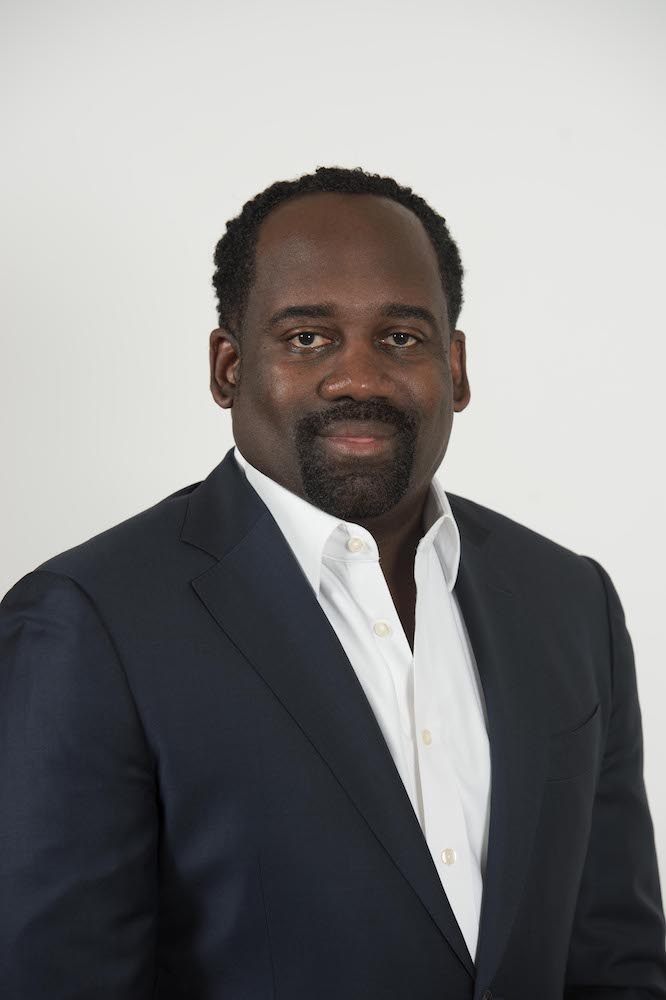 Larry Scott Blackmon, CEO of political consulting and communications firm The Blackmon Organization, has 20 years of experience in public service. He is also vice president for public affairs at FreshDirect, and before that he was a deputy commissioner with the New York City Department of Parks and Recreation. Larry has served under New York City Mayor Bill de Blasio, former Mayor Michael Bloomberg and worked with former Manhattan Borough President C. Virginia Fields, former New York City Council Speakers Christine Quinn and Gifford Miller. He also has worked on the staffs of Sen. Chuck Schumer, and former U.S. Secretary of State Hillary Clinton during her 2000 Senate campaign. He was included in City & State's 2020 Bronx Power 50 and 2019 Bronx Power 100.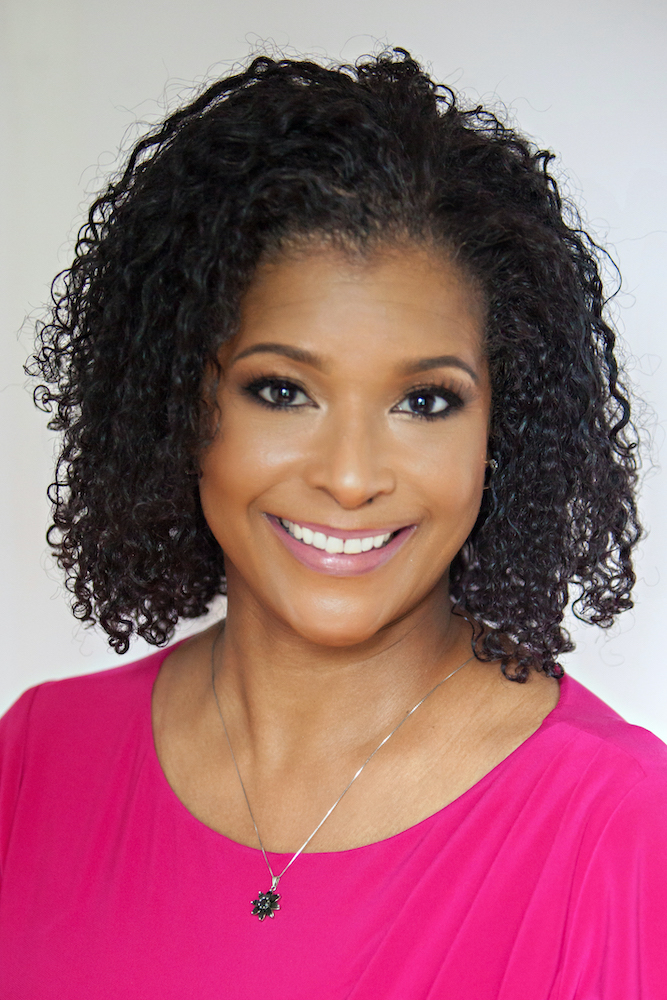 Born in Panama, Lupé Todd-Medina has relied on her own personal experiences to relate to immigrant communities throughout her work in the public sector and in communications. She has worked for Ken Thompson, Brooklyn's first Black district attorney; led communications for Shavar Jeffries when he ran for mayor of Newark, New Jersey, in 2014; and currently represents New York Rep. Hakeem Jeffries. She also was the first press secretary for Newark, New Jersey, Mayor Cory Booker and Newark's spokesperson from 2006 to 2008. She has been included in City & State's 2020 Power of Diversity: Black 100 and 2020 Women's Power 100 lists.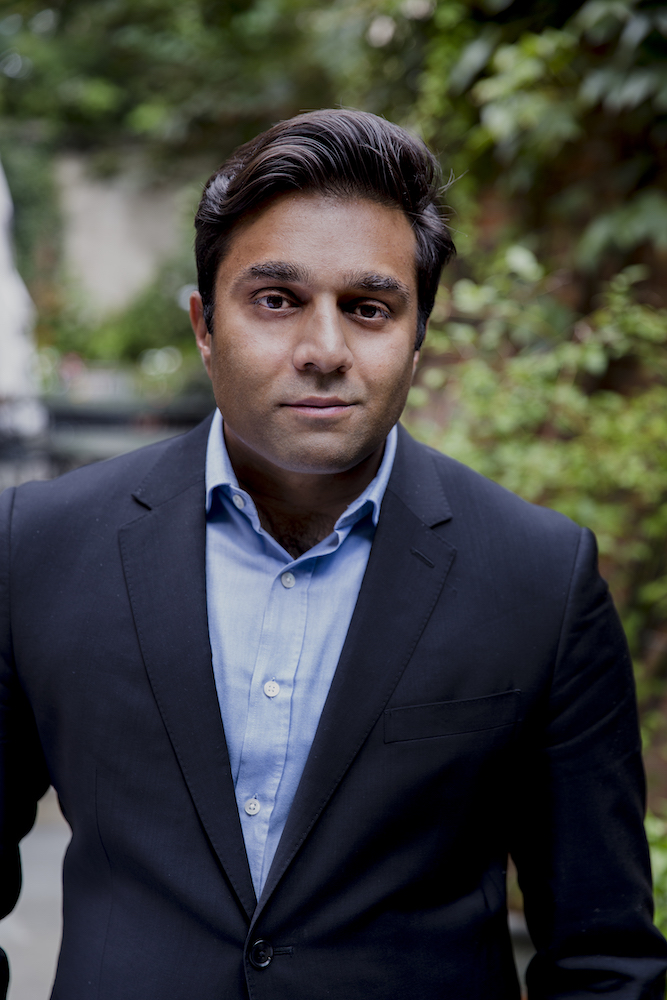 Ashwin Vasan is a practicing primary care physician and academic who has focused on improving the lives of vulnerable people. He is an Assistant Professor at Columbia University's Mailman School of Public Health and Vagelos College of Physicians & Surgeons/NewYork- Presbyterian Hospital. Vasan, who has family members who have lived with mental illness and addiction, also is president and CEO of Fountain House, a nonprofit that provides employment, education, housing and wellness programs to the mentally ill. He previously worked at Partners In Health and at the World Health Organization to increase access to HIV/AIDS treatment in the global South, and at the New York City Department of Health and Mental Hygiene. Vasan, who lives in Brooklyn with his wife and three kids, was included in City & State's 2021 Nonprofit Power 100 list.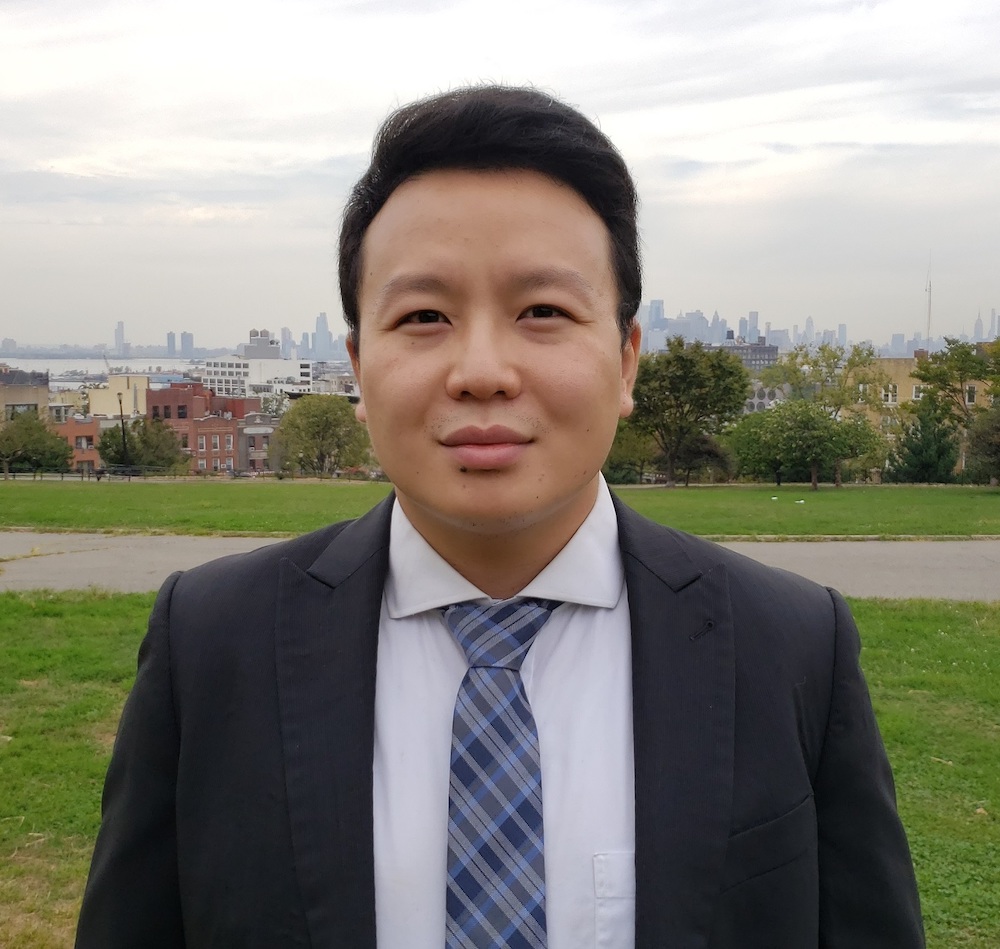 Trip Yang, a native of China who became a U.S. citizen at age 25, runs a consulting firm that focuses on progressive candidates and candidates of color. He helped City Council Member Donovan Richards win the Queens borough president primary in 2020 and was Bernie Sanders' New York political director. He also advised the campaigns of state Attorney General Letitia James and Brooklyn District Attorney Eric Gonzalez. Trip right out of college took an unpaid internship with President Barack Obama's reelection campaign. He was included in City & State's 2020 NYC 40 Under 40 Rising Stars and 2020 Political Consultants Power 50 lists.
These board members in the coming weeks will have their first meeting to review upcoming City & State lists and rankings, providing guidance to ensure diverse communities remain a top focus and consideration during editorial research and reporting. 
We invite your feedback and ask that you please direct your thoughts to rortega@cityandstateny.com. 
Powered By
NEXT STORY: The political forces keeping Cuomo in power