Campaigns & Elections
West Bronx Council Race: Will Higher Turnout Drown Out a Famous Name?
What's in a name? The 11th District City Council primary is likely to find out.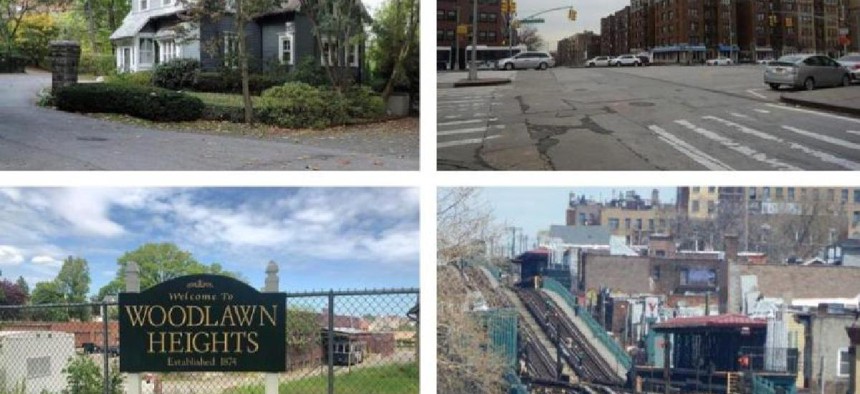 Eric Dinowitz, a special-education teacher who won a March 23 special election, was undoubtedly helped in that cause by his family name. His father, Jeff Dinowitz, has represented the northwest Bronx in the state Assembly since 1994.

Dinowitz topped five other candidates to prevail in the special election, which was called after Andrew Cohen resigned to take up a judgeship. Dinowitz is now the sitting councilmember, serving out the remainder of Cohen's term, which ends Dec. 31. 
The June 22 primary—early voting begins June 12—will pick a Democratic nominee for the November general election. The winner there, who will almost certainly be the Democrat, will represent the neighborhoods of Bedford Park, Kingsbridge, Riverdale, Norwood, Van Cortlandt Village, Wakefield and Woodlawn in the Council over the 2022-2023 term.

In March, Dinowitz led the field on the first round of balloting with 46 percent of the vote; his closest competitor, nonprofit leader Mino Lora, had 22 percent. Dinowitz crossed the 50-percent threshold after four rounds of ranked-choice tallying, and finished with 58 percent of the vote in the fifth and final round.

Lora remains in the mix for the June election, as do attorney Dan Padernacht and retired detective Carlton Berkley. Kevin Pazmino, a conservative videographer who ran in March, will not be on the June ballot. Environmentalist and entrepreneur Jessica Haller, who placed third in March, will have her name on the June ballot but has dropped out of the race, having taken up the leadership of "21 in 21," a project aiming to increase the number of women on the Council. Two candidates who were not involved in the March special election—teacher Abigail Martin and businessman Marcos Sierra—are on the ballot this time.

Both the newcomers have been running for many months, but they opted not to contest the special election. "Everyone knows that special elections favor machine candidates," Martin says. "I wasn't going to play that game and give the machine what they wanted." Sierra says he skipped the March contest because of the pandemic. "My decision to not participate in the special election arose from ensuring the health and safety of not only myself and my family, but also of my team," he says. "While petitioning was happening for the special, Wakefield and Woodlawn were experiencing an almost 20 percent [infection rate]."