Campaigns & Elections
Future of Immigrant Communities the Focus of Brooklyn City Council Race
There is a competitive Democratic primary unfolding to replace him in Brooklyn's 38th District.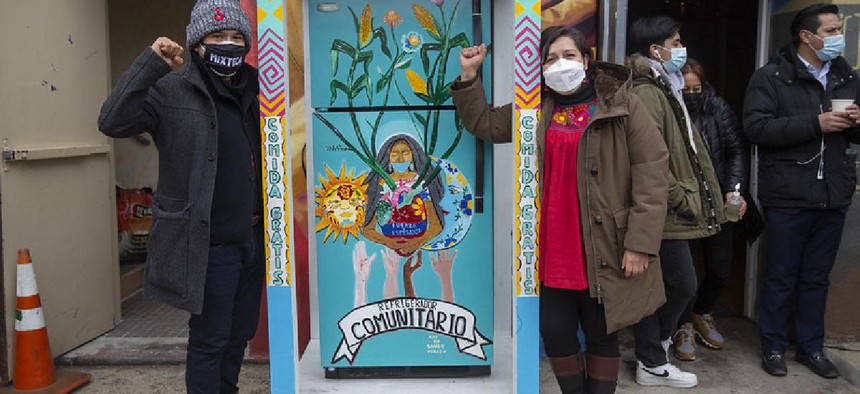 With City Council Member Carlos Menchaca among the three dozen members of the 51-seat Council facing term limits this year, there is a competitive Democratic primary unfolding to replace him in Brooklyn's 38th District, which is centered in Red Hook and Sunset Park, and also includes parts of Greenwood Heights, Windsor Terrace, Dyker Heights, and Boro Park. Menchaca, a Democrat, has held the seat for two terms, nearing eight years. Given the district's overwhelming Democratic voter enrollment, the winner of the fast-approaching June primary is all but certain to take office come January as part of the new Council and new city government being elected this year.
City Council members write, sponsor, debate, and vote on legislation that affects city life in any number of ways; negotiate and vote on the city budget in conjunction with the mayoral administration; perform oversight of city agencies and the mayoral administration; allocate discretionary funding to local groups and causes; weigh in on land use decisions — with particular sway, by Council tradition, over proposed projects within the member's district — and more. Constituent services and local problem-solving are also essential parts of the job.
As the Council member for the 38th District, Menchaca has focused on issues including immigration, affordability, and small businesses. 
His work as chair of the Committee on Immigration for both terms includes securing budget funding for a public defender program for immigrants facing deportation and for adult literacy services. Menchaca also helped lead the effort on the establishment of the IDNYC municipal identification card program, which has been accessible to all New Yorkers regardless of immigration status, and he's run one of the more active participatory budgeting processes, including constituents regardless of immigration status. He was also part of the city's efforts on the 2020 Census, co-chairing the Council's task force.
At times controversially, Menchaca has been an opponent of what he sees as over-development. The most contentious example was the 2020 Industry City rezoning proposal, which he ultimately torpedoed. Some in the city, including fellow City Council Members Donovan Richards, Robert Cornegy, and Ritchie Torres, were vocal in their support for the massive plan, which would have overhauled some of the Brooklyn waterfront and created chain stores, academic space, and more with the promise of thousands of new jobs. Others, however, feared that the new complex would provide mostly low-paying jobs and spur gentrification in the area by bringing in high-end amenities that would lead to increased rents and overall cost of living.