Albany Agenda
Where the electoral map could really change in 2022
Ongoing hearings are highlighting where the Independent Redistricting Commission could undo existing gerrymanders.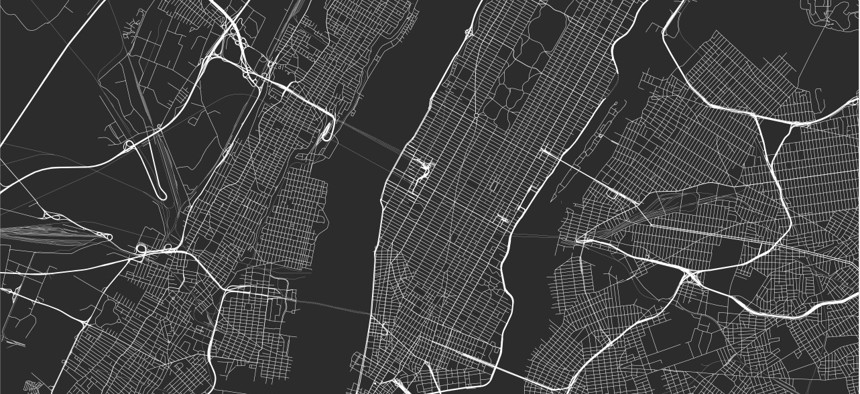 Democrats could gain a lot by gerrymandering legislative and congressional lines through redistricting next year. They could protect their supermajorities in the state Senate and Assembly while helping the party keep its slim majority in the U.S. House. They could even relegate the GOP's state legislative minorities even more to the political sidelines while protecting Democratic incumbents. However, doing this would mean overruling the New York Independent Redistricting Commission, which was established by a 2014 state constitutional amendment. The party's willingness to do this remains one of the big outstanding questions about the upcoming redistricting process.
The commission is tasked with drawing new electoral maps by the beginning of 2022, which then have to be approved by Democratic supermajorities in the state Senate and Assembly. Democrats could redraw the districts as they please if they reject two proposed plans in a row from the commission, but let's assume for the sake of argument they approve whatever plan the commission suggests. How would these maps be different from what legislators approved a decade ago? The answer ultimately depends on a number of factors, including census data that will be released in mid-August, but commissioners have made it clear they plan to shape districts largely on criteria like race, geography and religion.
Four recent public hearings (part of a nine-part series that continues Monday afternoon with a discussion of the Hudson Valley and Capital Region) have highlighted some of the specific places in New York City and on Long Island where the Independent Redistricting Commission could shake up the political landscape. Here are five ways the commission could change state politics.
Redistricting inherently disadvantages the state Senate GOP
Republicans controlled the state Senate during the last round of redistricting, and the final district lines benefited them in several ways. They solidified their position on Long Island by packing their voters into right-leaning districts. "We're disenfranchising communities of color," Shoshana Hershkowitz, founder of a group called Suffolk Progressives, said at a July 20 hearing focused on Nassau and Suffolk counties. The meandering District 22 helped the GOP for years hold onto its slender majority in the chamber by combining mostly white neighborhoods in southern Brooklyn. Yet, Democrats were still able to flip such districts despite gerrymandering. A fairer redistricting process would only make such places more inhospitable to GOP candidates.
Some incumbent Assembly Democrats could stand to lose too
Democrats are in no danger of losing the Assembly, but several incumbents may face a similar problem as their Republican counterparts in the state Senate. Assembly Democrats drew districts to their liking 10 years ago and any changes inherently mean undermining the combination of voters that have proved to be a winning coalition. The big question will be how the commission defines the "communities of interest" that serve as the theoretical basis for electoral districts. They could interpret that in ways that largely keep many districts intact while completely reconfiguring others based on the latest census data. A one-mile stretch of Queens Boulevard in Central Queens, for example, crosses four districts that zigzag their way across the borough in every direction. Combining neighborhoods like Sunnyside and Woodside together into one district might make more sense, Democratic District Leader Emilia Decaudin of District 37 said at a July 22 hearing.
Asian Americans could increase their representation in Albany
About one out of seven people in New York City are Asian. Yet, they make up just a handful of the 65 members of the Assembly and 26 state senators representing the five boroughs. Southern Brooklyn is one area where Asian Americans could gain a seat in the state Senate. "In 2010, there was a missed opportunity to create the first Asian American-majority Senate district in Brooklyn," Elizabeth OuYang, coordinator of the advocacy group Asian Pacific Americans Voting and Organizing to Increase Civic Engagement Redistricting Task Force, told commissioners at a July 29 hearing about Brooklyn and Staten Island. This area in southwest Brooklyn is divided among parts of District 17, District 20 and District 22, but any effort to combine them would have to be balanced with the requirement to protect minority representation in the adjoining areas of the district, per the Voting Rights Act.
Brooklyn could (sort of) elect a Republican state senator
All electoral districts are supposed to have more or less the same number of people. This makes things especially tricky in Staten Island. Its total population of about 475,000 people is not big enough to have any more than one district in the state Senate and three in the Assembly, if the districts were to be entirely based on the island. While the solid red Assembly District 64 is joined to relatively white and conservative Bay Ridge, state Senate District 23 is mostly attached to two Democratic enclaves to the north and south. That district, however, could be expanded south on Staten Island to include growing Latino and Black populations on the North Shore of Staten Island, according to Theresa Thanjan, senior manager of member engagement at the New York Immigration Coalition. That would likely mean that District 24 to the south would have to be extended into Brooklyn. That could make the solid red district more competitive in the future, but pockets of Republican voters across the Verrazzano Bridge could help a Republican state senator based in Staten Island technically win an election in Brooklyn for the first time since 2016.
The cartographic legacy of the Independent Democratic Conference could disappear
It was hard to know which elected leaders had the greatest voice in past rounds of redistributing, but it is safe to say that members of the erstwhile Independent Democratic Conference (a breakaway group of Democratic state senators who would help the GOP keep control of the chamber until 2018) had significant input. Redistricting, for example, clearly benefited the group's leader, then-state Sen. Jeff Klein, whose Bronx district expanded into relatively white and affluent Riverdale, reducing the influence of Black and Latino voters in the eastern part of the district. This westward shift of District 34 to the Hudson and Harlem rivers exacerbated the dumbbell-shaped gerrymander of 2002 and required District 31 to push south from the northern tip of Manhattan all the way to Penn Station via a very narrow band of land along the Hudson. "The district brings to mind the South American country of Chile," Daniel Cohen, a member of the Democratic State Committee on the Upper West Side of Manhattan, told commissioners at a July 26 hearing about Manhattan and the Bronx. "Its elongated shape does not serve its constituents." But Klein is now gone and so is the IDC. Only time will tell how their absence will affect other districts formerly represented by IDC members, but chances are the commission will enact some changes to the gerrymanders that benefited them, given the commission's mandate to draw the lines in ways that benefit voters rather than incumbents.
Powered By
NEXT STORY: New vaccine mandates and MTA leadership