Politics
Fossella calls speed cameras "a money grab" as his company cashes in
The technology is a hot topic in the race for Staten Island borough president.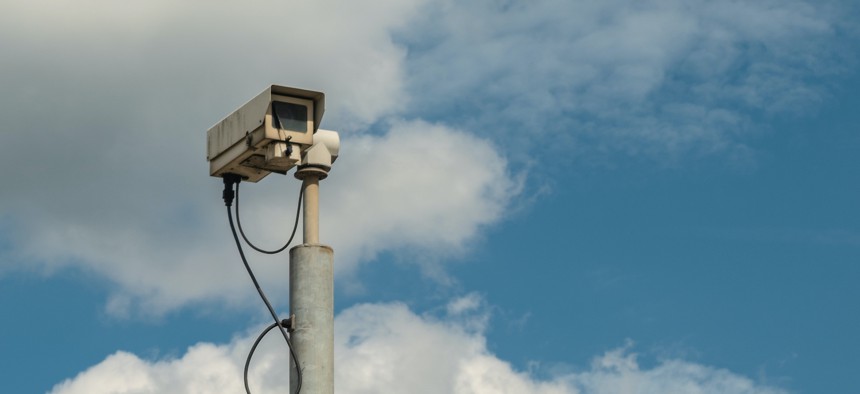 Speed cameras are a hot topic in the race for Staten Island borough president. Democrat Mark Murphy called them "nothing but a cash grab by the city of New York, and punishing Staten Islanders," at a debate hosted by NY1 on Wednesday. Conservative Party candidate Leticia Remauro called them a "bait and switch" and "a money generator." And Republican Vito Fossella called the school zone speed cameras "a money grab for the city." "Don't say these speed cameras are going to save lives when all you're really interested in is… collecting money."
Fossella would know – he's the one collecting the money. Since 2015, the former member of congress is now senior VP of client services at RTR Financial Services, a firm that has a $3.11 million contract with the city of New York to collect the debt for unpaid speed camera tickets, as well as parking violations. They've had a contract for the work since 2016, and Fossella has worked there since 2015. 
The news site The City and the Staten Island Advance have both previously reported on RTR's debt collection contract, but neither noted the speed camera connection. But New York City Department of Finance press officer Curtis Simmons confirmed it this week. "DOF refers both parking summonses and camera violations to RTR," he wrote in an email.
Vito Fossella's campaign did not respond to multiple requests for comment. City & State reached Robert T. Reilly, president of RTR, who declined to give details about the company's work for the city. "The City of New York forbids me to speak about my contract in any shape, way or form," he said.
City Council Member Ben Kallos, who chairs the committee on contracts, said that is unlikely. "I have never seen a contract with the city that forbids a vendor from talking about their contract with the city," he told City & State. "If there is such a clause in his contract or any other, you better believe it's about to become illegal."
City Council Member Joe Borelli, a fellow Republican and ally of Fossella, has made opposition to speed cameras a central plank of his campaign. "I don't know what RTR does," he said when asked about Fossella's role in collecting speed camera debt. "The only thing that is certain is the more Democrats get elected, the more speed cameras there will be."
Fossella had been denied public matching funds for months, in part because he had declined to report whether RTR had any dealings with the city government. Fossella corrected his filing with the Conflict of Interest Board, and was awarded just over $640,000 on Thursday.