Politics
Impeachment investigators release their report on Cuomo
Another damning report confirms a range of misbehavior by former Gov. Andrew Cuomo.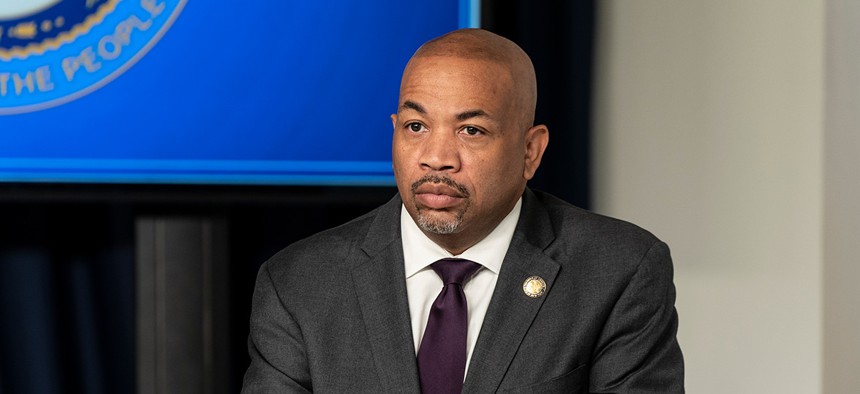 Assembly impeachment investigators have confirmed that former Gov. Andrew Cuomo sexually harassed multiple women in addition to a range of other misbehavior – including a cover-up of data showing the true COVID-19 death toll among nursing home residents and the use of state resources for personal financial gain. 
The much-anticipated report, released Monday morning, comes several months after Cuomo resigned following the release of a report by state Attorney General Letitia James that detailed sexual harassment by the governor. While some progressive lawmakers have pushed for his impeachment, Assembly Speaker Carl Heastie said he did not believe the state constitution allows that like what has happened on the federal level. Releasing the findings of the multimillion dollar investigation overseen by the Assembly Judiciary Committee, however, shines light on the litany of scandals that led to Cuomo's downfall after three terms in office.  
An Assembly press release highlighted three major findings of the report. Cuomo sexually harassed staff and created a "hostile work environment." He used state resources for personal gain while writing a multimillion dollar book deal. Cuomo was all "not fully transparent" with showing New Yorkers the true extent of COVID-19 deaths among nursing home residents.
"This has been a profoundly sad chapter in New York's history. I commend Chairman Charles Lavine, the members of the Judiciary Committee and the team at Davis Polk for their hard work and diligence in completing this investigation," Speaker Carl Heastie said in the press release. "I also want to acknowledge everyone who participated in all of the investigations for their cooperation, particularly the brave women who stepped forward. As we have throughout this process, we will continue to cooperate with all relevant investigative bodies to provide them with the evidence we have uncovered."
Republican members of the Assembly Judiciary Committee applauded the investigators' work as "detailed, independent and thorough" and said that while the report concludes the committee's probe, the multiple other investigations into Cuomo's conduct should continue. 
"In no way should it represent an end to the pursuit of justice and accountability," the six members, including ranking Republican Member Michael Montesano, wrote in a statement. "The appropriate law-enforcement agencies should now use the substantial information uncovered by the impeachment investigation and determine what additional action is necessary."
Republican House Rep. Elise Stefanik also called on law enforcement to throw the book at Cuomo for his alleged cover-up of COVID-19 deaths in nursing homes and use of state staffers to work on his book. 
"I have been calling for accountability from the beginning, but this criminal corrupt behavior has been brushed under the rug (for) years by Democrats and the cesspool of Albany," she said in a statement.