New York State
Assembly Member Richard Gottfried announces retirement
The Manhattan Democrat has served longer than any other state lawmaker in history.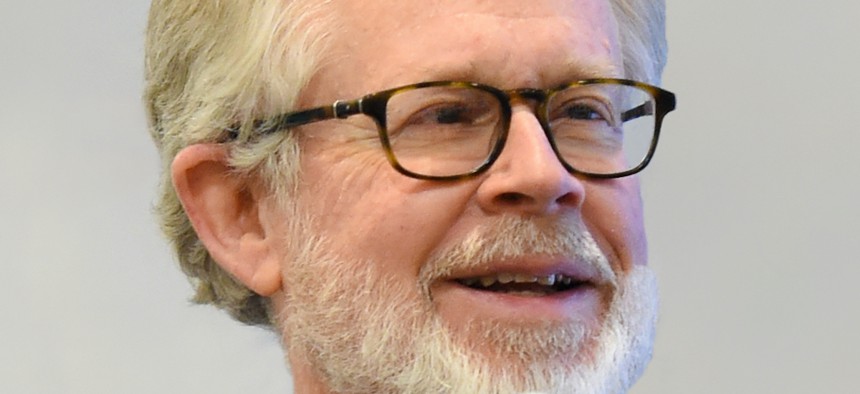 Assembly Health Chair Richard Gottfried, the longest serving legislator in state history, has announced his retirement after more than five decades representing the West Side of Manhattan. His legislative legacy ranges from roles in legalizing same-sex marriage to establishing Hudson River Park in Manhattan. He has also been a leading voice on health care issues in recent decades as well as a leading advocate of establishing a state-level, single-payer health care system. While a search begins for a replacement once 2023 begins, Gottfried says he will remain busy continuing his work in the Assembly next year before calling it quits for good. 
"I am grateful to my talented staff (present and past), hundreds of dedicated colleagues in the Legislature, nine governors (each with a distinct personality), and countless advocates and experts," he said in a press release. "Their commitment to solving problems is why we have been able to accomplish so much for the people of New York. Most of all, I thank my amazingly supportive and loving family. It hasn't been easy – particularly during the endless days and nights of budget and end-of-session. None of this would have been possible without them."
A litany of longtime colleagues responded to his announced retirement with tributes to his mentorship and collegiality during a legislative career that included sponsoring hundreds of bills. "The 52 year legacy of (Gottfried) in the Assembly is why I do not believe in term limits for legislators," state Senate Finance Chair Liz Krueger of Manhattan tweeted Monday. Some online tributes noted how Gottfried was decades ahead of the political mainstream in championing progressive positions on issues like single payer health care, LGBTQ rights and marijuana legalization. "He is an incredible mentor and measuring stick for all of us as a legendary lawmaker that has held the line for so many progressive issues," Assembly Member Yuh-Line Niou said in a text. 
His retirement at the end of the term ending next year will be the first open primary in the district – which covers parts of Manhattan including Chelsea, Hell's Kitchen and Times Square – in a very long time. A spokesperson for Gottfried said he has no chosen replacement, but a source close to Lindsey Boylan, a former gubernatorial staffer who ran for Manhattan borough president this year, said she might declare her candidacy. Outgoing New York City Council Speaker Corey Johnson said "no way" in a text when asked whether he might be interested in a campaign of his own months after losing the Democratic primary for city comptroller. Former City Council staffer Chris LeBrón told City & State he is already fundraising for a campaign.
Gottfried has spent nearly his entire adult life representing the Westside of Manhattan, more or less, in the lower chamber of the state Legislature. He first won his seat as a 20-something law student at Columbia University in 1970. He got married the following year and became Assembly Health Chair in 1987. A few years later he began sponsoring the New York Health Act, which would establish a state-level single-payer health care system. He has sponsored the bill every year since then, with a majority of lawmakers in both chambers signing onto the bill for the first time in 2021 though it has yet to pass any committee in the Assembly or state Senate. 
A defining feature of his career was his seemingly permanent place in the Assembly even while friends and colleagues moved onto other positions in politics. Jerry Nadler, a lifelong friend whose high school presidential campaign at Stuyvesant High School was managed by Gottfried, now serves in the U.S. House. Another former Assembly colleague – Chuck Schumer – is now the U.S. Senate majority leader. While he will be leaving at the end of next year, Gottfried says he still has more work to do for now. "That includes helping New York recover from the public health emergency, fighting for justice, reproductive choice, human rights, and enacting the New York Health Act."
With reporting by Rebecca C. Lewis and Jeff Coltin.