News & Politics
Location of proposed Elizabeth Jennings Graham monument draws fire
Some argue the statue of the Black woman credited with ending segregated streetcars in New York City should be placed in Lower Manhattan because of its significance to her story.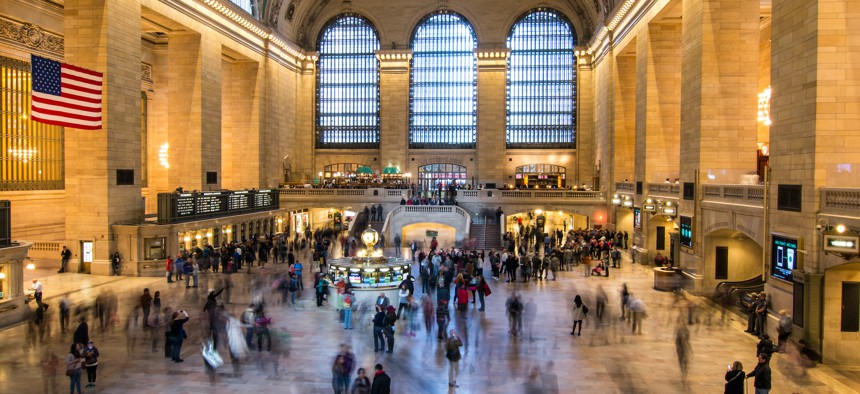 There are New Yorkers who may not remember Elizabeth Jennings Graham, a Black woman who led the charge of desegregating streetcars and public transportation in New York City in the mid 19th century.  That's why a public arts program honoring famous New York women plans to erect a monument to Graham. However, a disagreement over it's planned location is creating controversy. 
Graham's monument is currently slated to be placed near Grand Central Terminal, according to the plans laid out by She Built NYC, a program created by outgoing First Lady Chirlane McCray because of the lack of representation of women in monuments across the city. 
Jacob Morris, director of Harlem Historical Society, expressed support for the Graham monument but has argued that instead it should be located where a driver threw Graham off a streetcar in Lower Manhattan because of her skin color. The current location denotes a lack of communication with the community, he said, adding that the city "doesn't know what they are doing." He suggests that the city should care more about the monument's placement and "bring history to life with integrity," and adds that where the monument is placed is equally as important than who the monument is of.
Morris' viewpoints align with the city's Guidelines for Monuments and Memorials, which say a monument of a person "should be located at or near the scene of an event with which the person is identified or in a place closely identified with that person."
"The two people who made the decision, the arbitrary and I would say less than thoughtful decision about where to site these monuments, that process was absolutely not transparent. For example, your community board wasn't brought into the decision-making process," Morris said 
at Manhattan Community Board 5's Joint Parks & Public Spaces and Landmarks Committee Meeting in November. The monument's proposed location would fall in Community Board 5.  
The head of the committee, Clayton Smith agreed. "You're correct that, (the community board) certainly weren't consulted and there is no formal public knowledge that any decision has been made."
Graham was chosen for She Built NYC after an open call was made to the public to nominate women that they would like to see memorialized in monuments around the city, according to a mayor's office news release from the start of the program in 2019.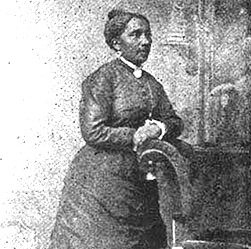 Graham, a school teacher, was running late for the Sunday service at Abyssinian Baptist Church when she boarded a white-only streetcar on July 16, 1854. The driver of the streetcar kicked her off with force at the corner of what was then Pearl Street and Chatham Street. She later published a letter in the New York Tribune about her ordeal, creating an uproar among Black New Yorkers and winning support from abolitionist Frederick Douglass to demand the end of segregation on streetcars.
Graham's father filed a lawsuit on her behalf and she was successfuly represented by attorney and future U.S. president Chester A. Arthur, winning $225 (around $7,000 today) in damages. The lawsuit helped lead to the full desegregation of streetcars and of the city's public transit almost a decade later 
"Elizabeth Jennings Graham is a representation of bravery and heroism that so many of our ancestors embodied," says Jamie R. Riley, director of race and justice at the NAACP. Riley also supports having the monument in Lower Manhattan.
"Ms. Jennings Graham is a reminder of how individual actions can lead to systematic change.  Her willingness to place herself in the midst of danger for a cause greater than herself should be acknowledged by memorializing her in a place where she can be celebrated, and the masses can be inspired by her actions for eternity. What better place to do that other than the community she called home?" Riley says. 
Outgoing Manhattan Borough President Gale Brewer, at first supportive of having the Graham monument near Grand Central Terminal, said her office is now "currently reviewing the proposal."
When asked about the involvement of the community in the placement of Graham's monument Ryan Max who is the director of External Affairs at city's Department of Cultural Affairs, says that "siting a permanent public artwork involves consideration of many factors, including site viability, prominence, and ownership; community input; and more. 
For now, he added that the Graham monument, "along with city capital projects across the board - was put on pause during the (coronavirus) pandemic."
Rev. Calvin Butts III, the senior pastor at Abyssinian Baptist Church, the church in which Jennings and her father attended, agrees with Morris. 
"Chatham St. is a pretty good place to put the monument. The history of African Americans is there. It's where the African Burial Ground and Thurgood Marshall United States Courthouse are located and where Abyssinian Baptist Church was located when Elizabeth and her father attended the church. It is a place that is central to Black lives."    
"Grand Central is a place where a lot of people will see it, but people are rushing (and I am) not sure if anyone would stop to look at it. Another place to put it is City Hall with the removal of the Thomas Jefferson monument because it's a place of honor, and Jefferson had a Black mistress, and the lawyer that defended Graham became a president."  
A similar debate about Billie Holiday's monument is brewing in Queens.
Queens Borough President Donovan Richards issued a letter opposing Billie Holiday's monument being placed in Queens Borough Hall, saying that "placing the statue at Queens Borough Hall would be a missed opportunity to honor the community of Addisleigh Park" where Billie Holiday lived.
Morris notes that Queens Borough President Donovan Richards "established a premise that (the city) is not perfect, and they made a mistake, and maybe they can do better."
Powered By
NEXT STORY: Police officer mayor's first day on the job