News & Politics
Diaz Jr., former Bronx BP, takes job at Montefiore
He's following his political mentee, Crespo, to the Bronx-based medical center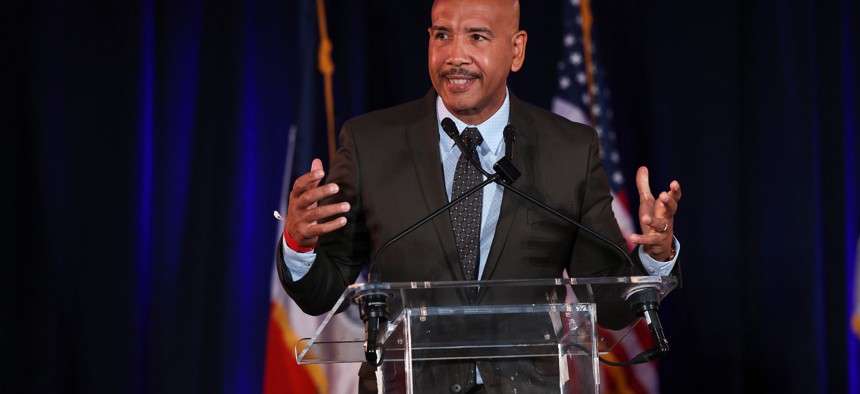 Former Bronx Borough President Ruben Diaz Jr. is now working as senior vice president at Montefiore Medical Center, bringing yet another political power player to the Bronx-based health care system that's a major recipient of state and city funding. 
Three sources confirmed the hiring. Neither Diaz Jr. nor Montefiore responded to multiple requests for comment. But an internal email contact shared with City & State described Diaz Jr. as an senior vice president of strategic initiatives, reporting to Philip Ozuah, the president and CEO of Montefiore Medicine.
Diaz Jr. will be following the same path as his political mentee, Marcos Crespo, who is now senior vice president for community affairs at Montefiore. Crespo chaired the Bronx Democratic Party and represented parts of the Bronx, including Soundview, in the Assembly. He resigned early from both positions in 2020 and took a job at Montefiore. That came just after Diaz Jr. surprised the political world by announcing he would not be running for New York City mayor – even though he had been considered to be among the potential front-runners for the job. Diaz Jr. served out his term as borough president, leaving office Dec. 31, 2021. In a late December interview with Gothamist, Diaz Jr. implied that he had a job lined up, but would not say where. His new role at Montefiore has not been previously reported.
Montefiore is a major recipient of funding from both the city and state governments. Diaz Jr.'s office directed more than $1.2 million in discretionary funding to the system last year. That included $1,072,000 earmarked for Montefiore to purchase a CT Scanner and $141,000 to upgrade "telecommunication and information technology."
As a former city employee, Diaz Jr. will apparently be under a one-year post-employment ban from appearing before his former agency. That would likely only apply to lobbying the Bronx borough president's office, now led by Vanessa Gibson, but a broader interpretation of the law could bar him from appearing before any city agency. The Conflicts of Interest Board did not immediately respond to a request for comment to clarify. 
But Diaz's real pull could be at the state level. He's very close to Assembly Speaker Carl Heastie, a fellow Bronxite, who has major influence over the budget. And Montefiore is a major recipient of Medicare and Medicaid funding. "Three-quarters (75%) of the patients cared for by Montefiore and our affiliates are covered by Medicaid and Medicare, and these government payers account for 68% of the revenue of these hospitals, compared to an average of 50% of government payer revenue for all NYS hospitals,"  then-President and CEO of Montefiore Medicine Dr. Steven Safyer said in 2018 budget testimony before the legislature. 
That said, it wasn't clear what role Diaz would be playing at Montefiore, and whether he would be directly lobbying state or city officials.
Montefiore, which also runs the Albert Einstein College of Medicine with Yeshiva University, is a major employer in the Bronx, and Diaz interacted with the center countless times as an elected official. Early in 2021, he held a press conference calling on United Healthcare and Montefiore Health Systems to reach a deal so that clients of the insurer could have in-network access again. They eventually reached a deal, months later. 
But Montefiore may be in a tough spot financially. Becker's Hospital Review wrote that the medical center reported a $141 million operating loss in the first half of 2021.