New York City
Ashwin Vasan takes over as NYC's health commissioner
Dr. Dave Chokshi is leaving the post and taking his beloved TV presence with him.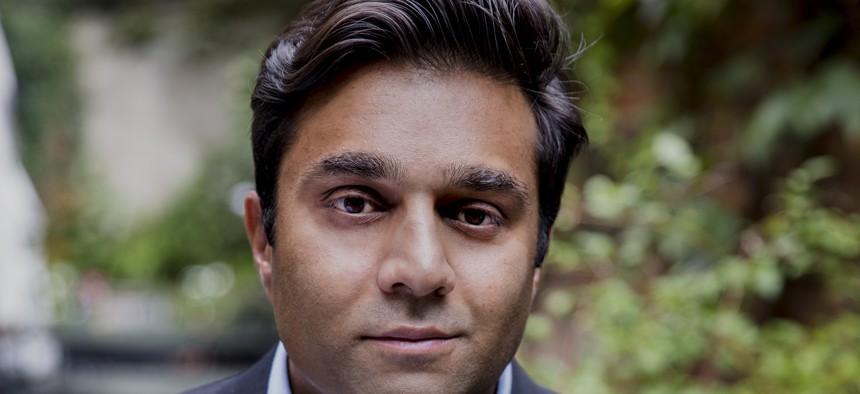 As of Tuesday, New York City has a new health commissioner. Dr. Ashwin Vasan, a mental health nonprofit leader, took over from Dr. Dave Chokshi, who gained the trust of the city as he guided millions through the treacherous waters of vaccines, testing and new COVID-19 variants.
Vasan will be serving as the 44th commissioner of the Department of Health and Mental Hygiene in a time of cautious optimism about the pandemic's potential departure from the public's everyday life. He is expected to focus on mental health and what Chokshi has called the city's "epidemic of loneliness."
Vasan previously served as president and CEO of Fountain House, a nonprofit organization centered around assisting mentally ill New Yorkers with housing, hospitalization and therapy services. 
"Ashwin has been an inspirational leader for Fountain House, taking the organization to new heights in community-based mental health and public policy accomplishments," said William Hilburn, the chair of Fountain House's board of directors, in a statement released by the organization on Vasan's resignation.
Prior to his work with Fountain House, Vasan was a member of the faculty at the Mailman School of Public Health where he worked in population and family health. He specialized in assisting low-income, underinsured patients in the city, according to a profile of the doctor on Columbia's faculty website. 
The executive director of New York City's National Alliance on Mental Illness, Matt Kudish, spoke to the experience that Vasan will be bringing to the role as a mental health professional. "We are thrilled to have a commissioner who values the lived experiences of the 1 in 5 New Yorkers affected by mental illness and the other four who are their families, friends, neighbors, and colleagues."
Chokshi had served as commissioner since August of 2020 after former commissioner Oxiris Barbot resigned from the role due to various disagreements with former Mayor Bill de Blasio on how to handle the COVID-19 pandemic in the city. Chokshi came from a background in public health with Columbia University's Mailman School of Public Health and had previously served as chief population health officer at NYC Health and Hospitals. He is passing the baton to Vasan with COVID-19 cases on the decline in the city and a fresh administration under Mayor Eric Adams. 
Chokshi was a face that many New Yorkers had grown accustomed to seeing on their television screens every day since the fall of 2020 with a plethora of PSAs that became commonplace in so many city homes. 
In a thread posted to Chokshi's professional Twitter account through the city, he reflected on the work still left to be done as the city seeks to recover from the pandemic that began just two years ago. 
"We have lived through a time filled with so many dark days, and so much suffering…This wasn't just about tests, medicines or vaccines, but speaking to New Yorkers' fears, anxieties and uncertainties – and offering a roadmap for navigating them, even when solutions were imperfect," said Chokshi in his departing message. 
Disclosure: Ashwin Vasan is a former member of City & State's advisory board.
Powered By
NEXT STORY: Hiram Monserrate is attempting another comeback