Heard Around Town
Knicks owner James Dolan's super PAC is spending in Assembly primaries
The Coalition to Restore New York has endorsed six candidates facing progressive opponents.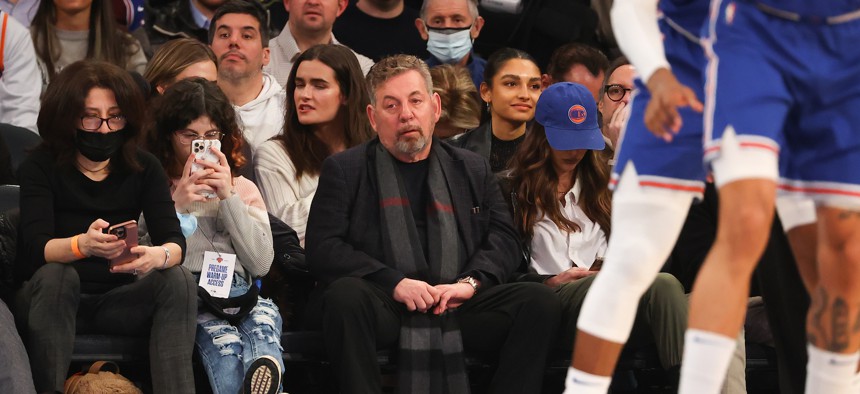 There's so much outside money flowing into Assembly races that even Knicks, Rangers and Madison Square Garden owner James Dolan has flown under the radar. Dolan's super PAC, The Coalition to Restore New York, has reported spending more than $230,000 so far this year as it has endorsed six Democratic Assembly candidates: Grace Lee and Assembly Members Michael Benedetto, Kevin Cahill, Erik Dilan, Jeffrey Dinowitz and John McDonald III. All of them are facing progressive challengers (except for McDonald, who originally expected to, but is now running unopposed) so the super PAC is sending mailers highlighting a "crime wave" and fearmongering with a photo of a burning police car. 
More spending may be coming – the independent expenditure committee was seeded with $500,000 from MSG's coffers on April 5. That's just a fraction of the roughly $6 million the PAC spent on the 2021 New York City primaries, when the billionaire's money got a lot more attention.
The Cablevision heir is spending in other ways, too, maybe hoping to advance his real estate interest in keeping MSG where it is. Dolan personally maxed out to Gov. Kathy Hochul's campaign with $69,700 on March 25, and MSG's official PAC pitched in $5,000 to her too. That PAC has also given $2,000 donations this year to five Assembly candidates – the same five incumbents listed above.