Campaigns & Elections
Elizabeth Crowley raises over $500,000 in campaign for state Senate
She more than tripled the haul of her socialist competitor, Kristen Gonzalez.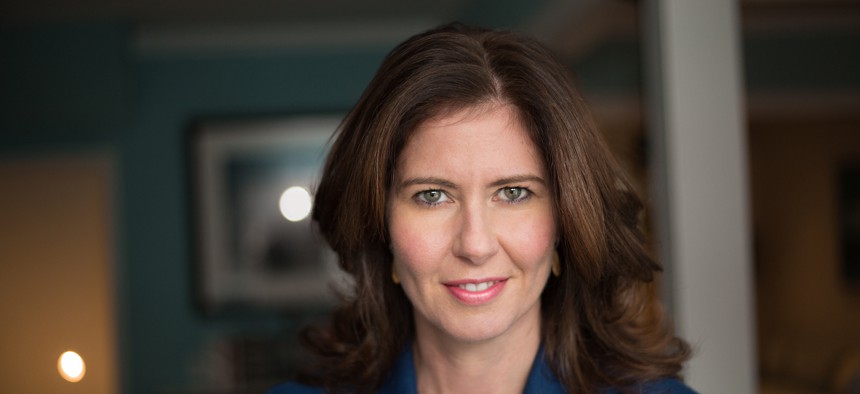 Elizabeth Crowley has raised over $500,000 since the end of February in her bid for state Senate District 59, including $168,000 from labor unions, her campaign exclusively told City & State ahead of Friday's filing deadline. 
Crowley is competing in a crowded race for the open seat in the new district, which covers Astoria and Long Island City in Queens, Greenpoint in Brooklyn and parts of the East River waterfront in Manhattan. She said she has been endorsed by more than 25 unions and labor groups,, including the United Federation of Teachers, New York state AFL-CIO and District Council 37.
In an interview, Crowley highlighted her experience on the New York City Council, where she served from 2009 to 2017 and her work fighting to retain Planned Parenthood funding as chair of the Women's Caucus. 
"We need to continue to make New York the most pro-choice state in America," she said, adding that affordable housing and childcare access are also key components of her platform.
"There's a reason I have 25 union endorsements, because I was a young single mom when I became a member of the (painters') union," she said. "There I found I was no longer alone, and that there were other people struggling to make rent or to have adequate health care to pay the bills." 
Crowley is the cousin of former Rep. Joe Crowley, who was famously unseated by Rep. Alexandria Ocasio-Cortez in 2018. Ocasio-Cortez, along with a coalition of progressive backers including the Democratic Socialists of America and Working Families Party, have thrown their weight behind 26-year-old socialist candidate Kristen Gonzalez. Gonzalez raised about $148,000 from approximately 2,000 donors with an average contribution size of under $50, her campaign told City & State, adding that she raised $15,000 on the last day of the filing period. 
"We're overwhelmed by the grassroots support our campaign has received since launching in February," Gonzalez said in a statement. "This haul proves that movement campaigns have the power to take on the establishment, and it allows us to get back to the work of creating a fundamentally different kind of campaign – one led by hundreds of volunteers willing to talk to their neighbors about our fight to end the gridlock in Albany and lead the country on a Green New Deal, rent control and a fundamental right to our bodies and our futures."
Two other candidates, Nomiki Konst and Francoise Olivas, are running on the progressive side, while the fifth candidate, New York State Democratic Party Vice-Chair Mike Corbett, most closely aligns with Crowley's potential voter base. He is the only Manhattan-based candidate in the race. 
Corbett's campaign declined to provide early fundraising figures, but said in a statement: "In just a few weeks since he became a full-time candidate, Mike has seen so much momentum behind his campaign, which you'll see in the filing. Voters on both sides of the East River are excited to have a candidate who grew up in rent-stabilized housing, understands issues around affordability and public safety, and has actually worked in the district." He has been endorsed by Rep. Carolyn Maloney, Teamsters Local 814 and the Eleanor Roosevelt Democratic Club.
With reporting by Jeff Coltin
Powered By
NEXT STORY: De Blasio returns to City Hall to call for new COVID-19 strategy