New York City
Rivera, Niou, Goldman form top tier in new 10th Congressional District poll
De Blasio near last and more than a quarter of likely voters are undecided, according to Data for Progress.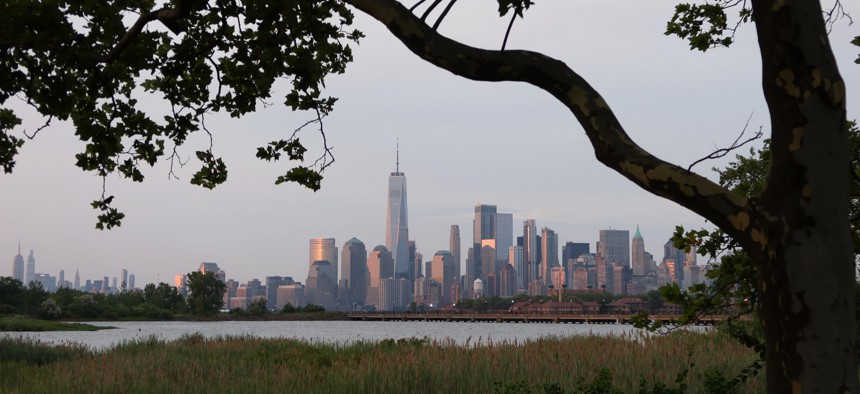 A new poll of the 10th Congressional District from progressive firm Data for Progress has New York City Council Member Carlina Rivera leading the Democratic primary field with 17% of likely voters' support. Assembly Member Yuh-Line Niou was second with 14% and former House impeachment counsel Dan Goldman close behind with 12%, while former New York City Mayor Bill de Blasio was in seventh place, with 5%. Some 27% of those polled said they were not sure who they would vote for in the Aug. 23 primary.
The poll was shared exclusively with City & State. Data for Progress polled 533 likely Democratic primary voters in the district between July 7-10. It was a web poll with voters reached by text message and online ads, and Data for Progress said the margin of error was 4%. Data for Progress conducted the poll independently, and Executive Director Sean McElwee said the firm has never done paid polling for any of the candidates in the race.
Respondents were given the names of eight candidates running in the crowded 13-person race for the open seat in lower Manhattan and northern Brooklyn. Following Rivera, Niou and Goldman, former Rep. Elizabeth Holtzman had 9%, Assembly Member Jo Anne Simon 8%, Rep. Mondaire Jones 7% and de Blasio 5%. Former New York City Council candidate Maud Maron came in last, with 1%.
"This is a race in flux," McElwee told City & State. "There's a lot more public communications to be happening, but I think there's a clear set of front-runners … Carlina, Yuh-Line, Goldman, all have credible paths there." McElwee didn't rule out Jones though, who recently moved to Brooklyn from the district he represents in the city's northern suburbs: "Mondaire has $3 million. He could still change things up. He's got a lot of money."
McElwee also highlighted the 80-year-old Holtzman, who served four terms in Congress ending in 1981 – before opponents like Rivera, Niou and Jones were even born. "People may be surprised," he said. "Holtzman may have some juice due to older voters."
Likely voters were also asked for their opinions about individual candidates. De Blasio was the only one with a negative favorability rating – 26% of respondents had a "very favorable" or "somewhat favorable" view of him, while 23% had a "somewhat unfavorable" view and 49% "very unfavorable."
All polling should be taken with a grain of salt, especially in a newly drawn district ahead of what's expected to be a relatively low turnout midsummer contest. Still, this poll was the second in the race to be made public, and it seemed that more voters have tuned in, as candidates hit the airwaves and campaign. A May 24-25 poll from Emerson College, PIX11 and The Hill had a whopping 77% of likely voters undecided. Among those who picked a candidate, Jones and de Blasio led with 7% and 6%, respectively.